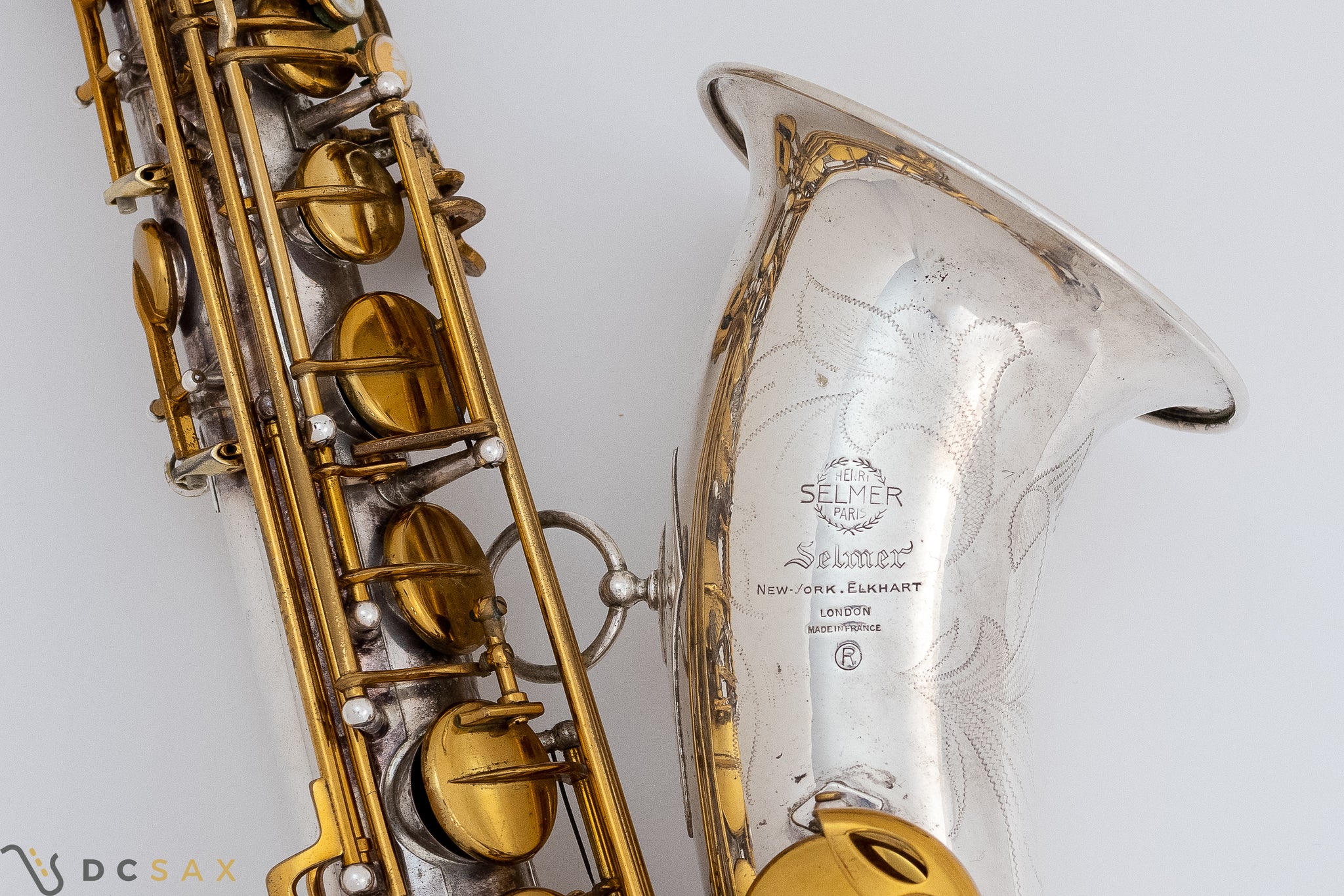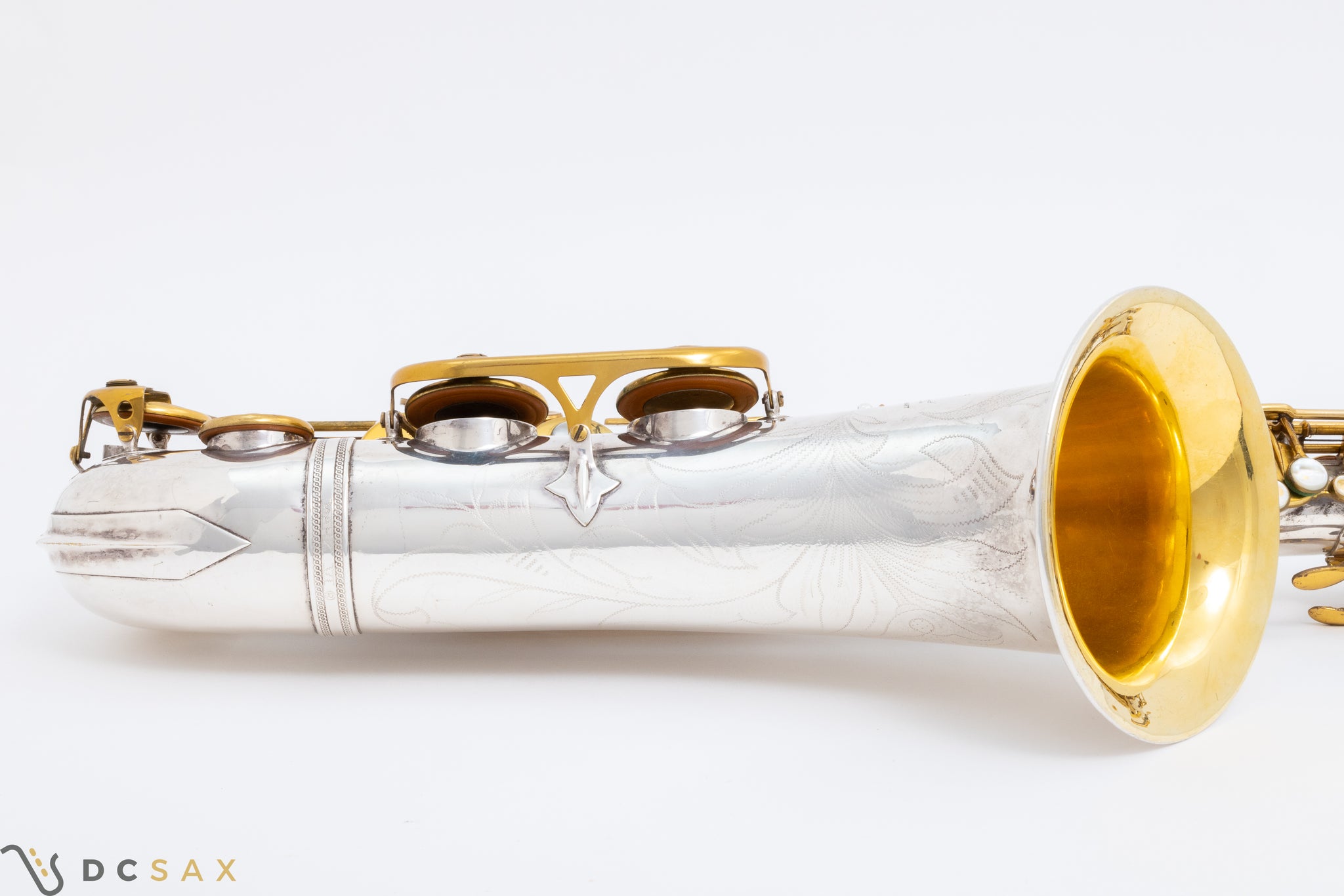 1965 122,xxx Selmer Mark VI Tenor Saxophone, Video
1965 Selmer Mark VI tenor saxophone, s/n 122841. Here's a Mark VI from a great vintage with a rather unique finish. I suspect that this horn used to be lacquered, and a previous owner silver plated the body with a gold wash bell and gold plated the neck. The keys are lacquered. The neck is original to the horn and has a matching serial number to the body. 
This sax was previously owned by a local pro who kept the horn in great playing condition, getting it regularly serviced by one of the top repairmen in town. The pads are still in great condition and have domed metal resonators. They look a lot like the original Selmer metal resonators found on earlier Mark VI vintages. The previous owner told me that the receiver was loose at some point so it appears to have been resoldered. The only part that looks like it was reattached is the neck tightening ring. I don't see any obvious damage to this area of the horn, so it could have been just a manufacturing defect, which is common of this era, especially on key guard feet. The sax comes in a Mark VI case with a case cover.