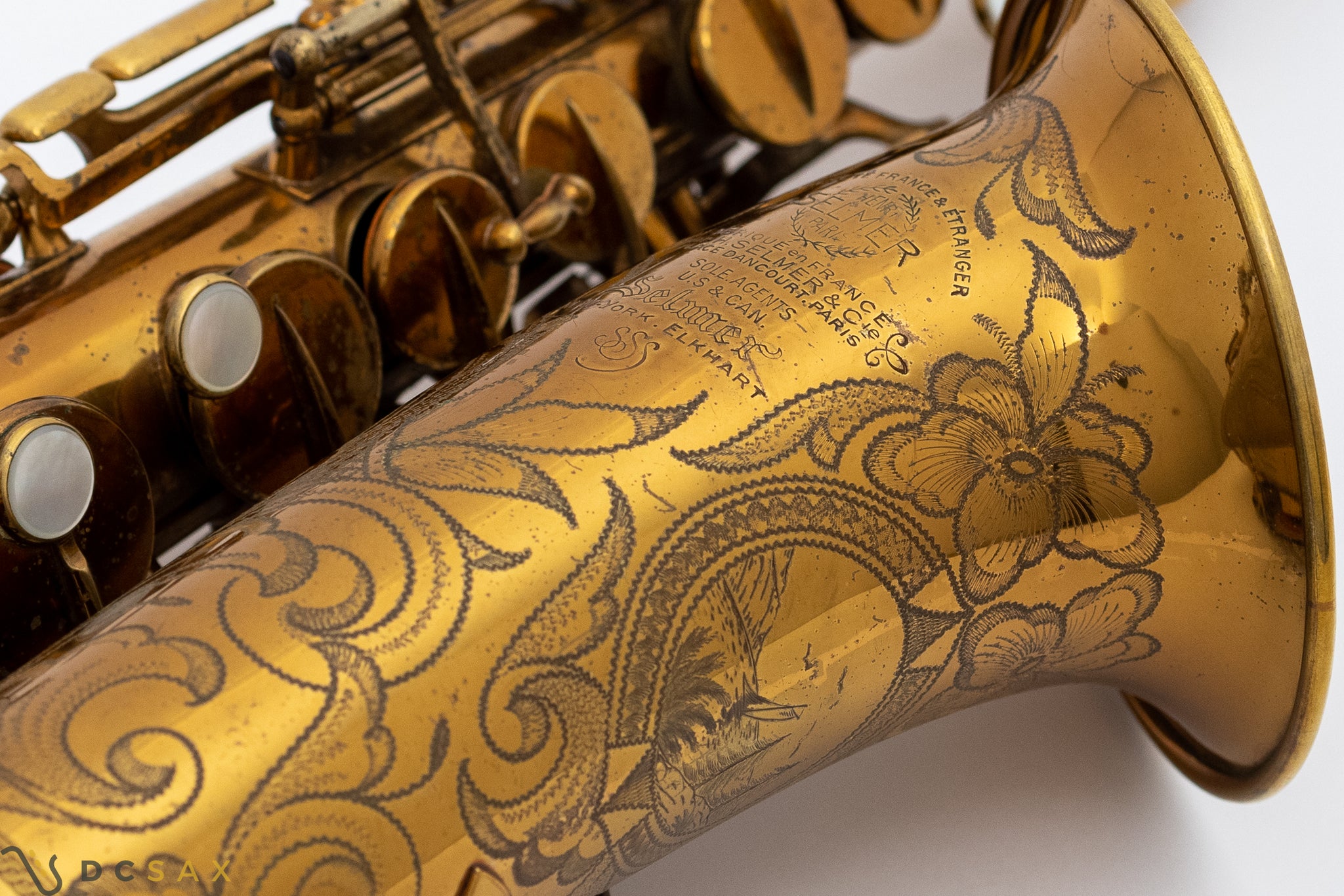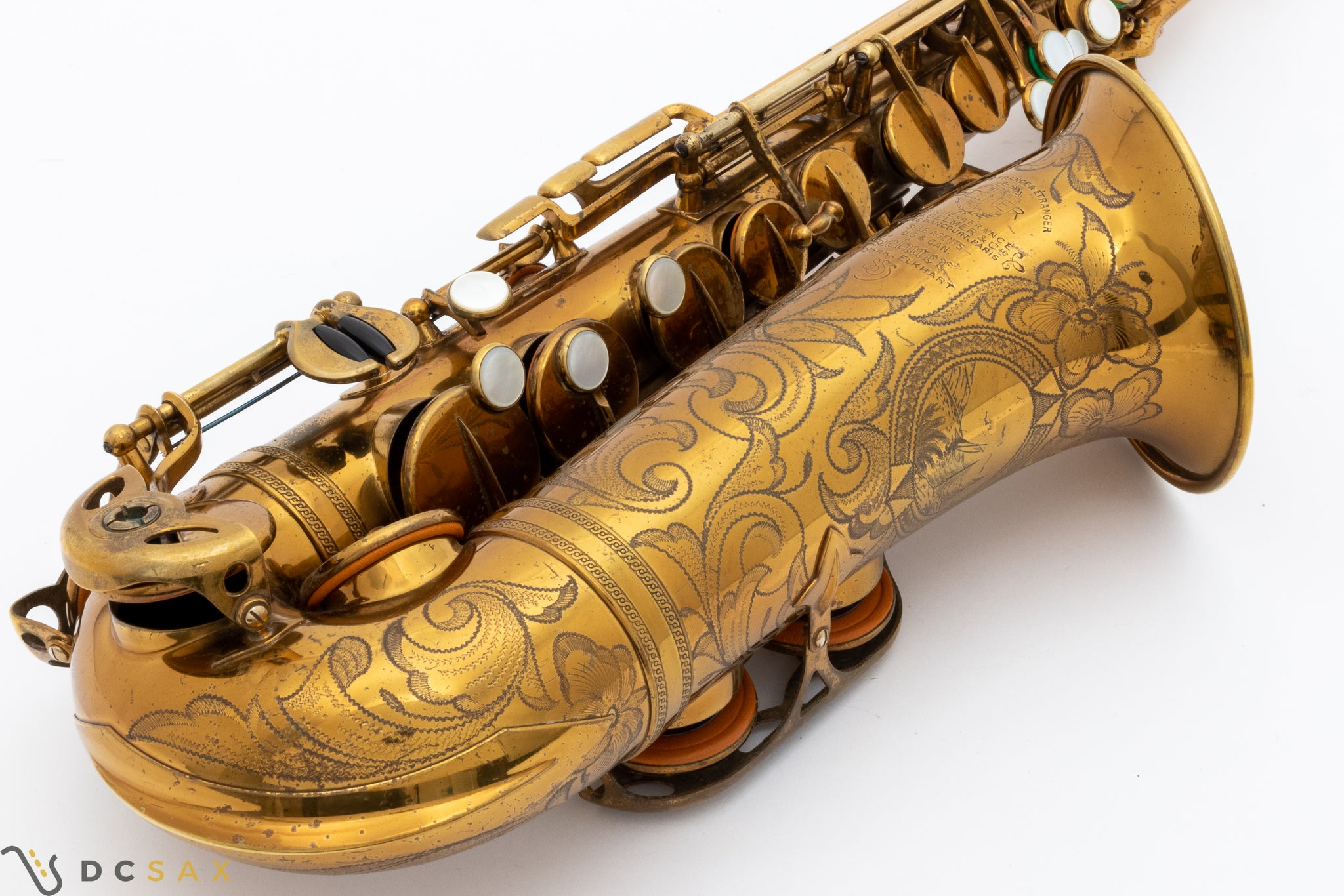 1939 Selmer Jimmy Dorsey Alto Saxophone, 98% ORIGINAL LACQUER, Video
1939 Selmer Jimmy Dorsey alto saxophone, s/n 28588. Here's an ultra rare Selmer Jimmy Dorsey model saxophone. Most estimates indicate that Selmer made fewer than 100 altos and tenors of this design. Given the horn's age, vastly fewer than 100 still exist today. How many of those still have original lacquer and in this condition? You may be looking at the best preserved Dorsey alto in the world. Truly a museum piece.
A couple years after Selmer began making the Balanced Action model, a limited run of saxophones was produced with the body tube of a Balanced Action and the bell and bow of a Radio Improved model. The most noticeable difference is that the bell keys are on the opposite side. This is considered a Series II version, that has stamped metal key guards.
Although the origin of these saxophones is somewhat murky, they are known as the Jimmy Dorsey model. Jimmy Dorsey requested saxophones for his band with the bell keys on the left. 
This model has been coveted by professional saxophonists since its inception for having extraordinary playing characteristics. The sound is absolutely gorgeous and centered, with more heft and presence than the earlier Radio Improved model. The response is focused and even from top to bottom. 
This particular saxophone came from the estate of a longtime collector. The sax was recently overhauled by a top local repairman, and the pads are still in new condition.