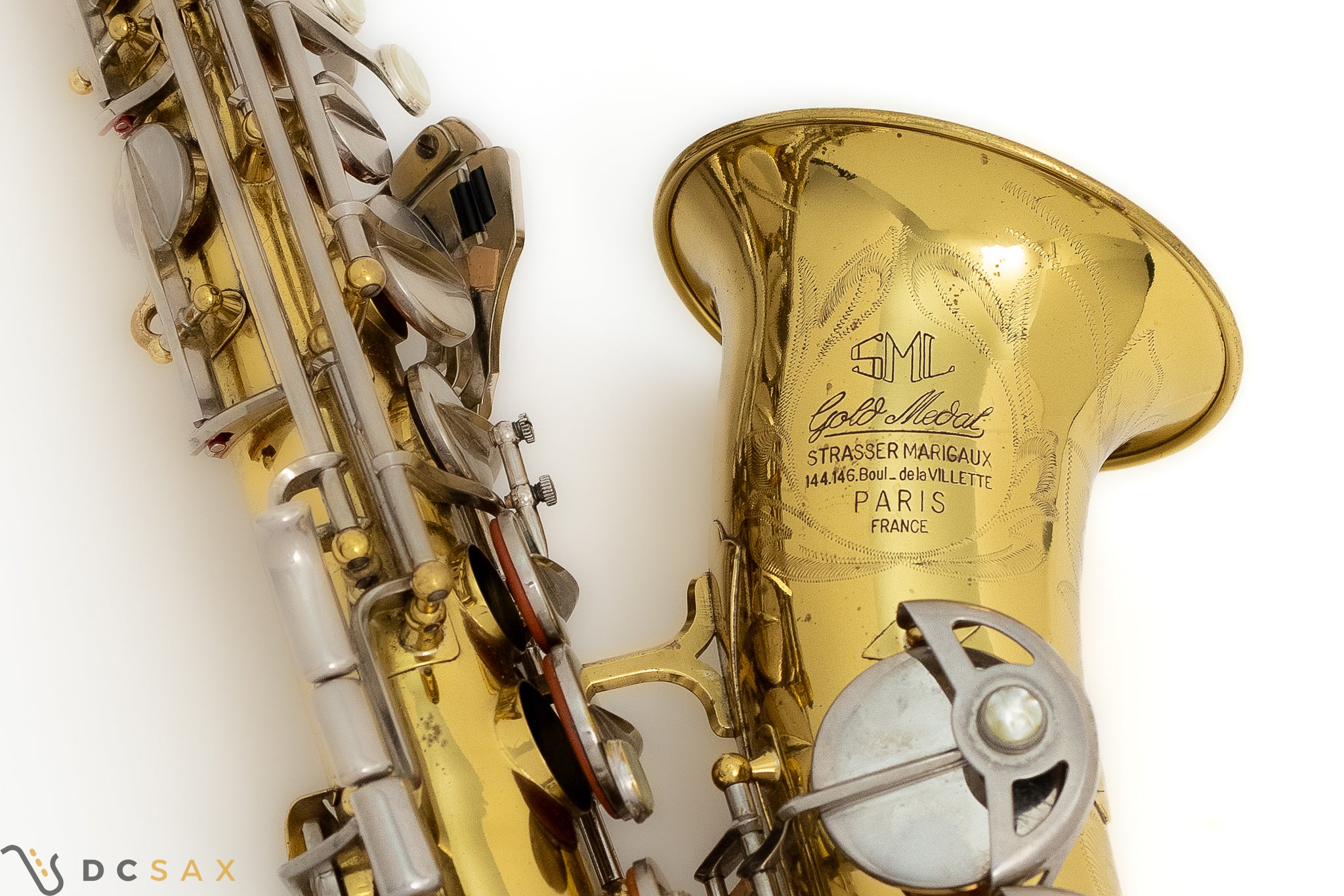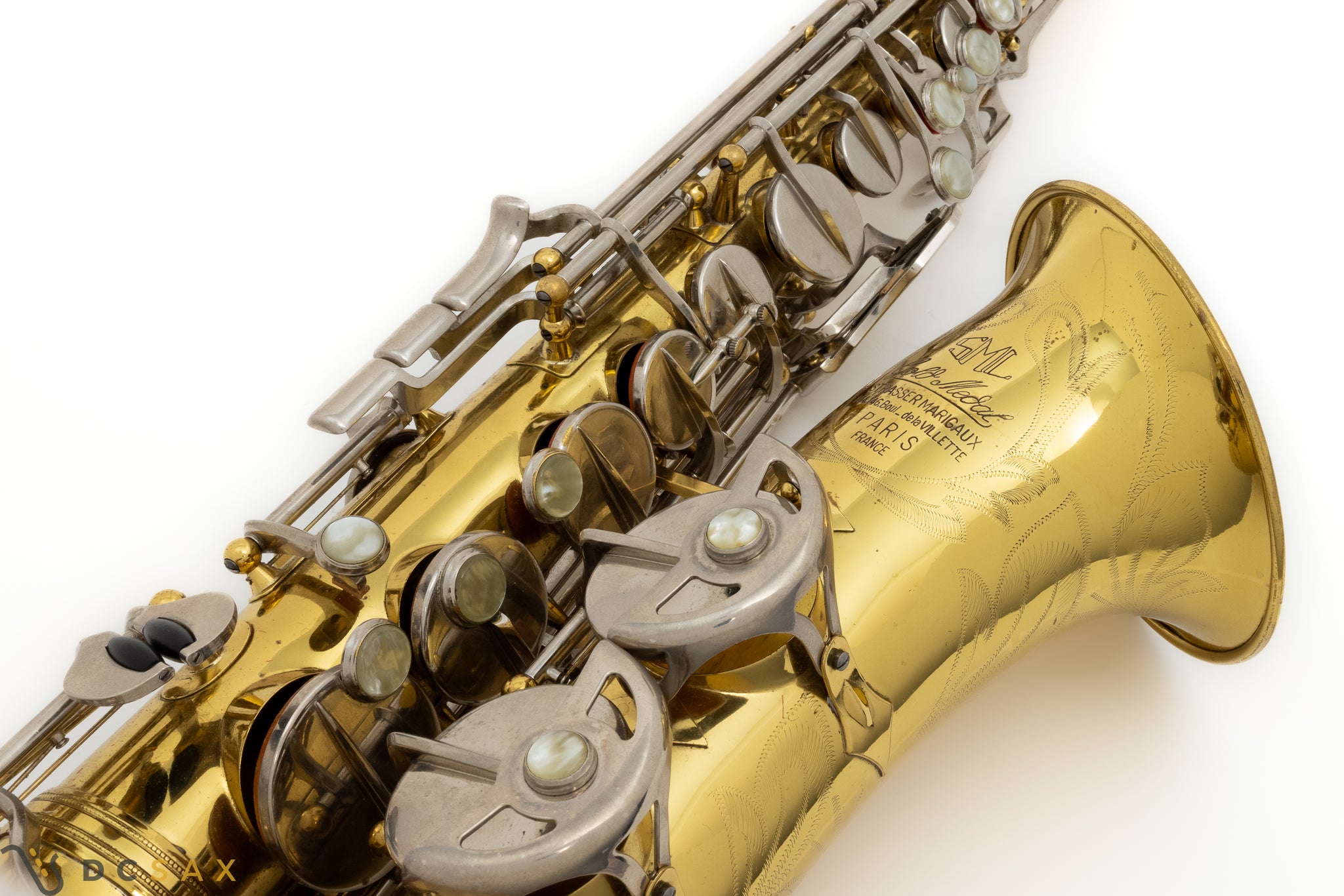 SML Gold Medal II Alto Saxophone
1973 SML Gold Medal II alto saxophone, s/n 23350. The sax is in excellent condition with 99%+ of its original lacquer remaining. My repairman just serviced the saxophone, resetting the pads so that they are sealing well. The pads are a mix of old and new. The horn plays well and can whisper out a low Bb. 
This is a fantastic horn that is similar sounding to a Selmer, but with a bit more ring. For the price, you'll be hard pressed to find a better sounding instrument.