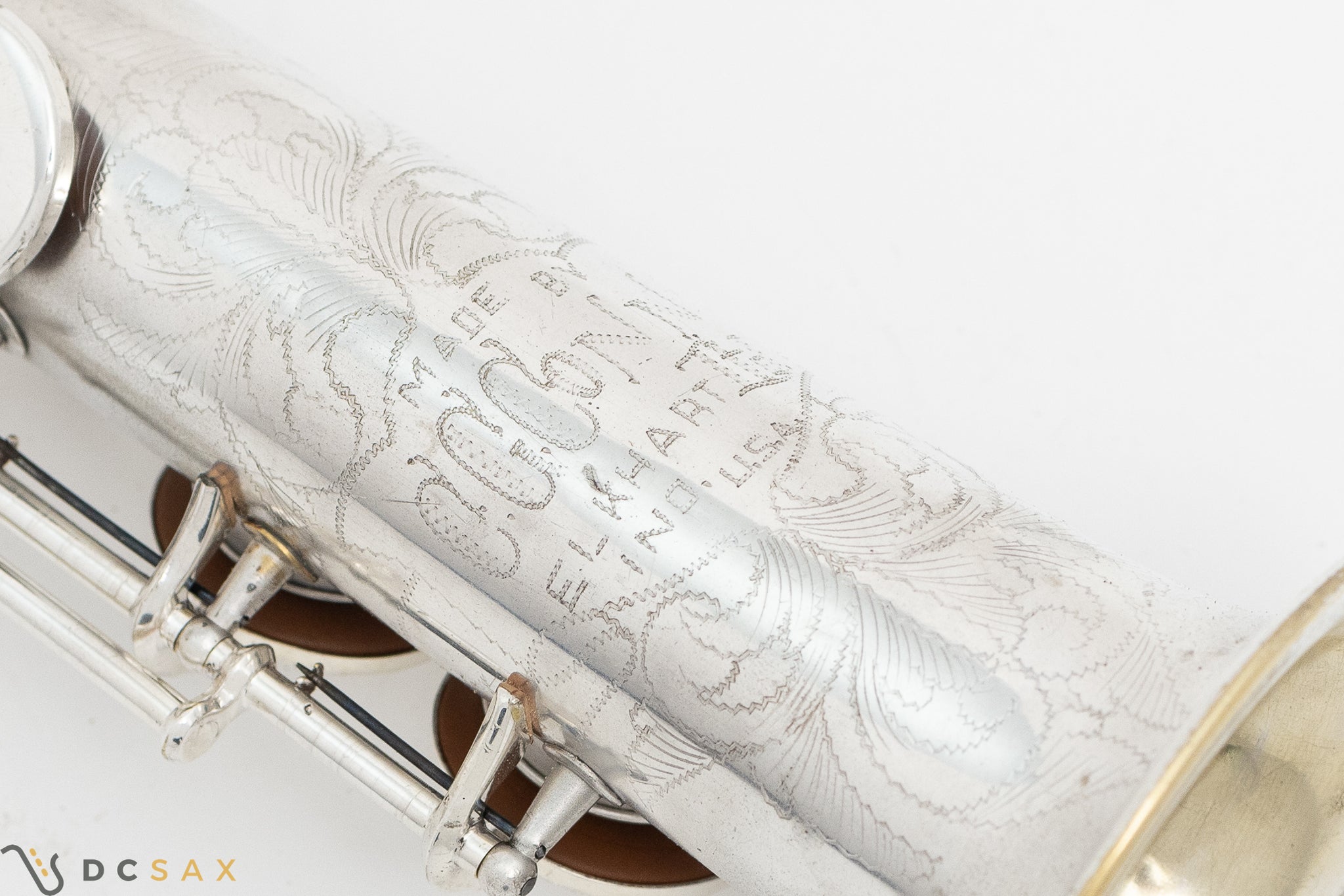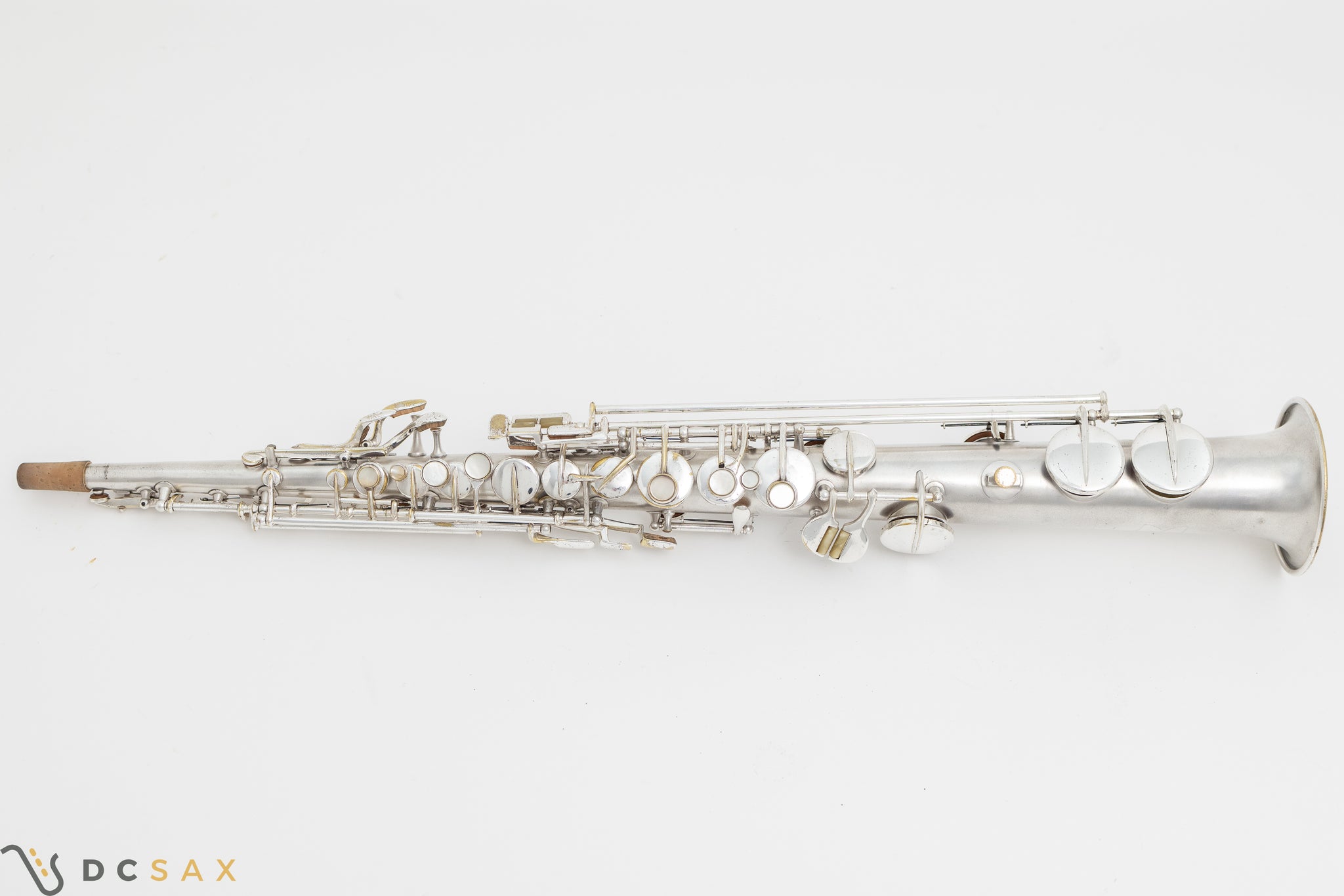 Conn New Wonder Soprano Saxophone, Overhaul, Video
1924 Conn New Wonder soprano saxophone, s/n 143219. This saxophone was just overhauled by Eric Beach, whose work is outstanding. For this overhaul, he used Pisoni Pro pads and domed rivetless metal resonators. 
These old Conns are a joy to play. They are considerably lighter than a modern soprano. As you can see in the pictures, there is no neck strap ring. Instead, there is a metal hoop for your right thumb to hold up the soprano. Despite the lack of neck strap ring, the horn feels light and manageable to play like this. The horn has a lovely warmth to the sound, and feels very efficient.