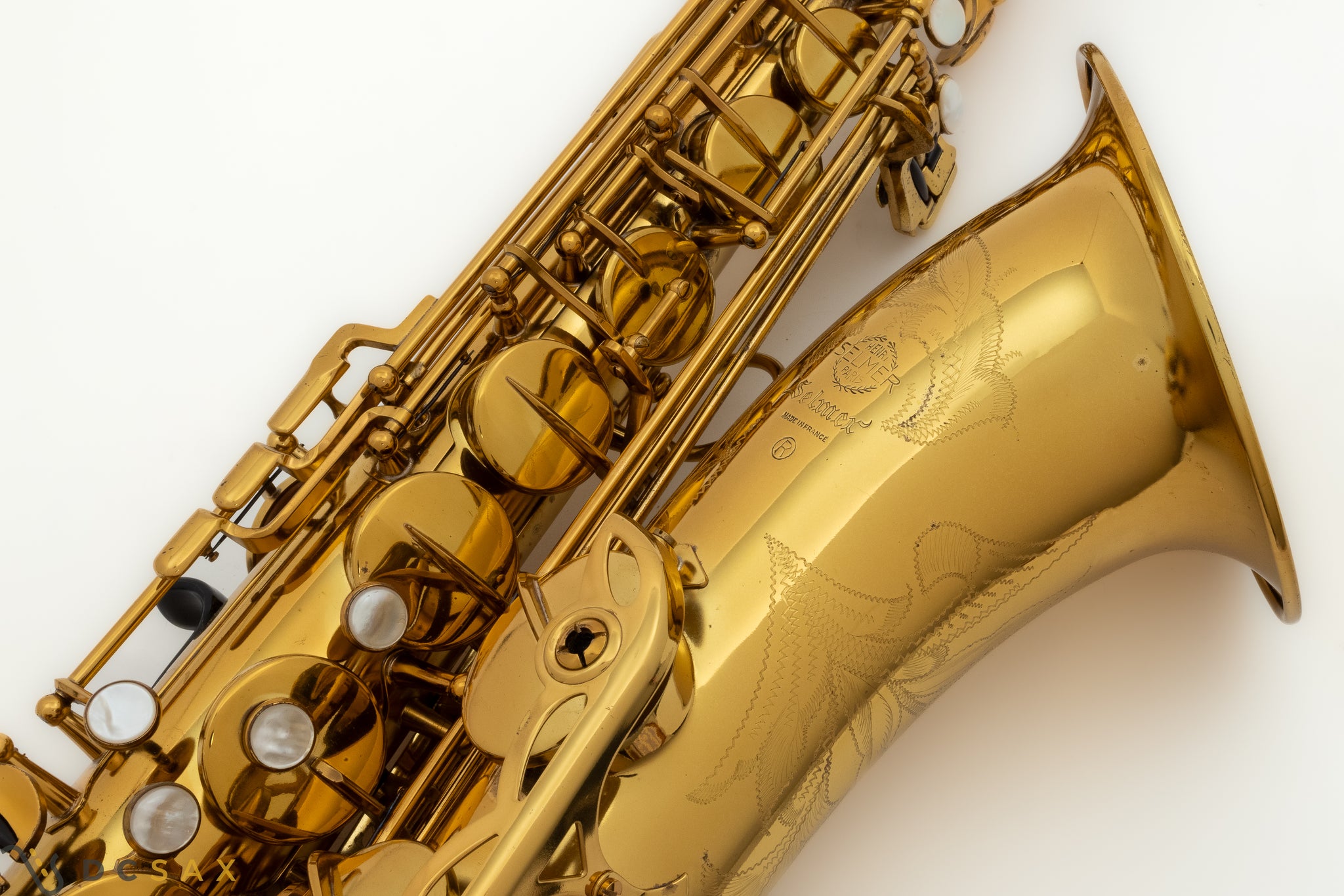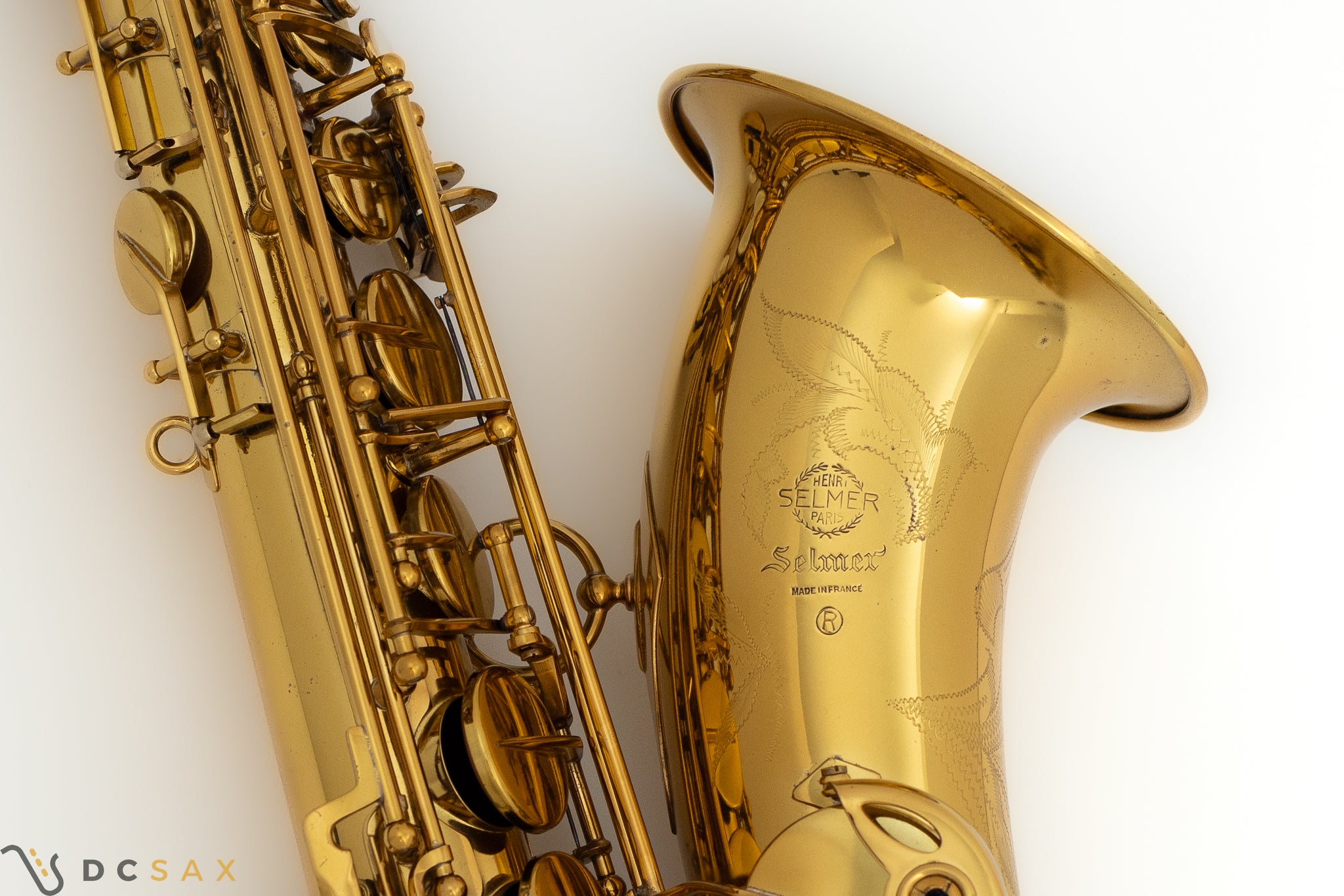 Near Mint 219,xxx Selmer Mark VI Tenor Saxophone, Overhaul, Video
Selmer Mark VI tenor saxophone, s/n 219770. Here's a 50 year old saxophone that could almost pass for new if you found it in a music store. It's remarkably clean for a horn of its age. The most noticeable blemish is a small area of oxidation on the neck. This is just aging of the lacquer, it's not caused by any sort of damage or ding. Otherwise, it's nearly perfect elsewhere.
I acquired the saxophone from its original owner who played it for a year or two then stopped playing. It arrived with all original pads, so I sent it to Shelly Tanabe for a full mechanical overhaul. Shelly's work is world class, and the horn arguably plays better than it did the day it left the factory. She used Pisoni pro pads along with plastic resonators, similar in form to what the horn originally came with. The tone is unbelievably even and full in all registers and dynamics. It can whisper down to low Bb. The neck is original and has never been bent down. The bell flare is perfect. The sax comes in a Bam Cabine Panther case, which retails for over $500.