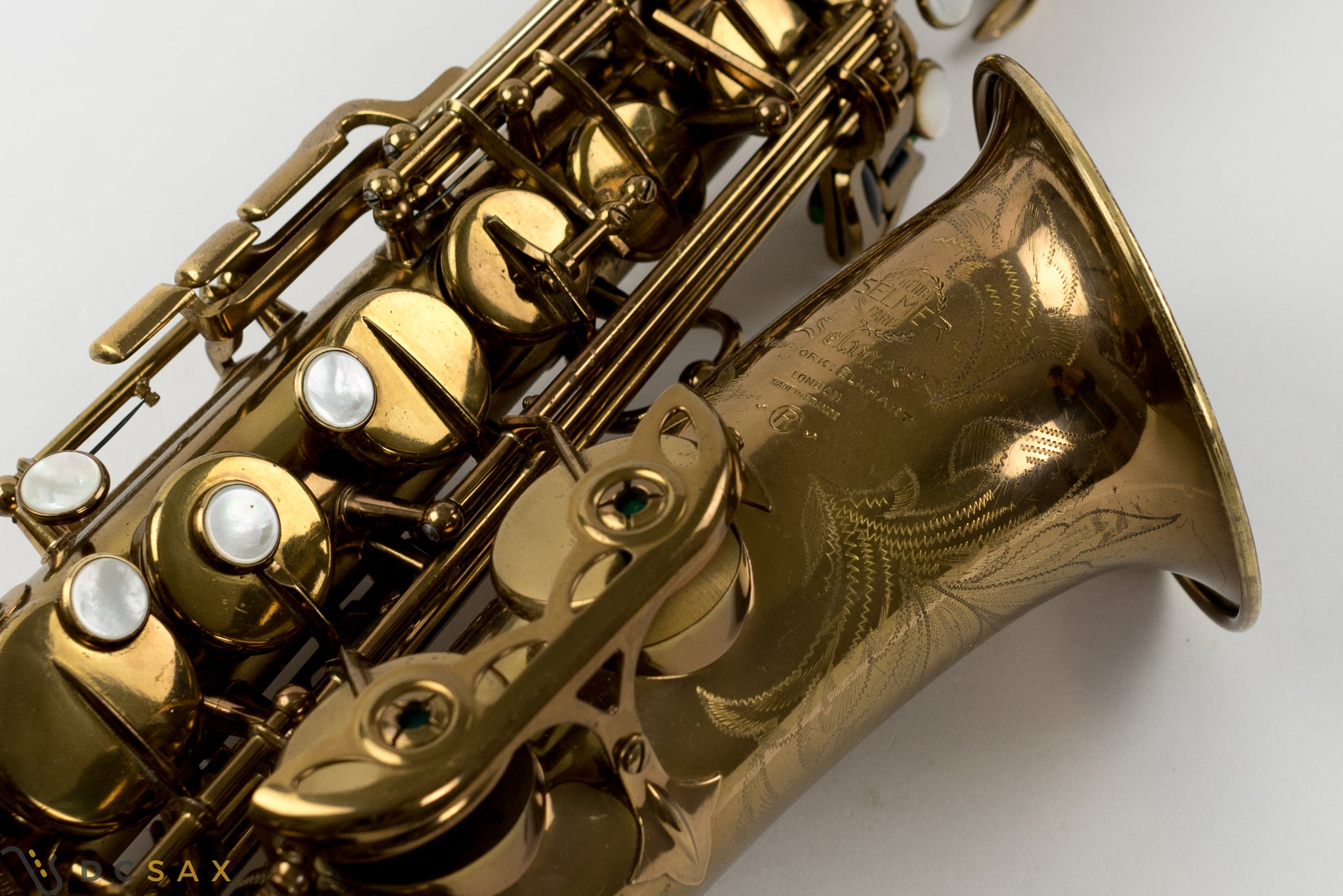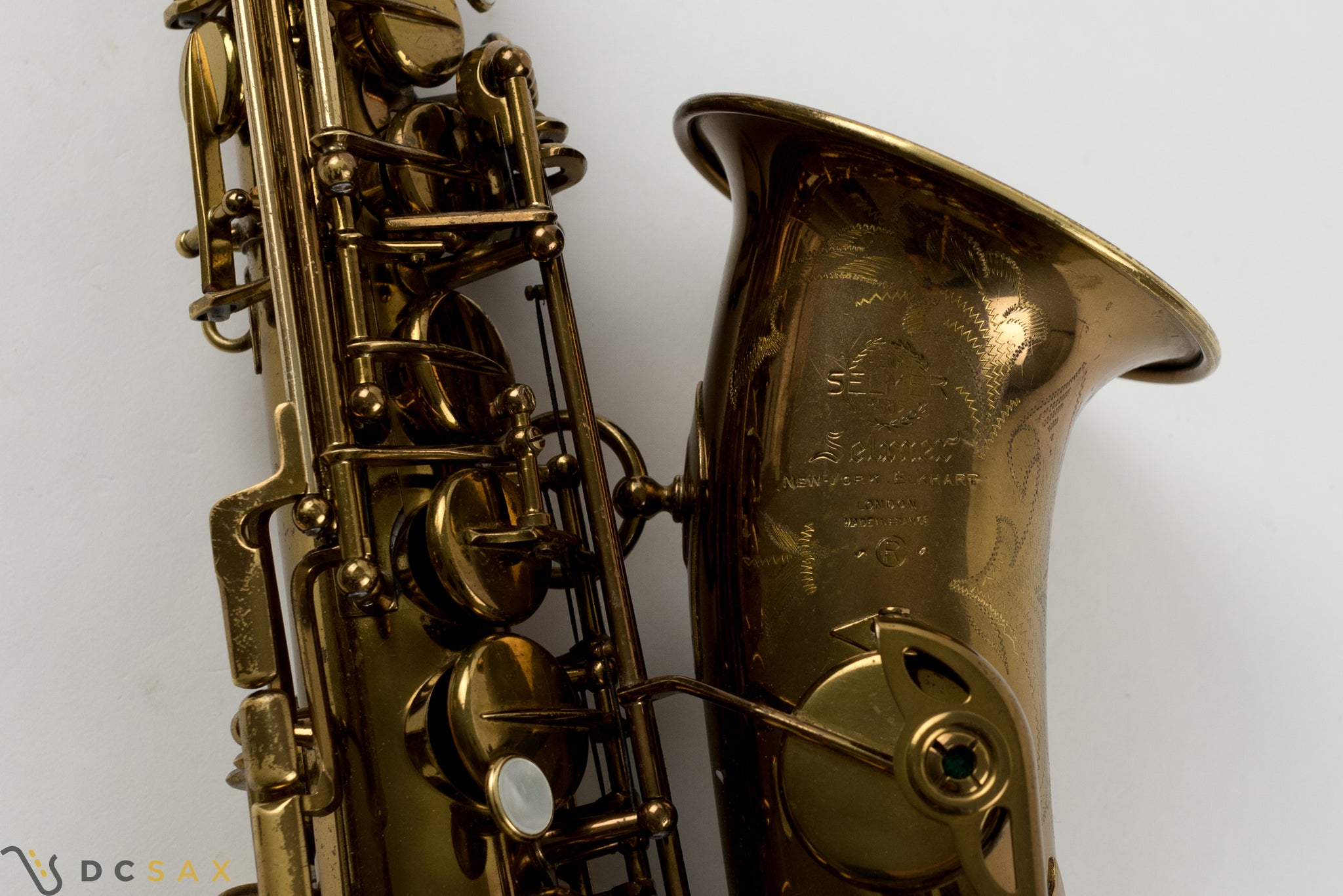 114,xxx Selmer Mark VI Alto Saxophone, 98% Original Lacquer, Video
1964 114,xxx Selmer Mark VI with approximately 98% original lacquer. This sax received an overhaul about one year ago and plays incredibly well from top to bottom. The neck is original to the horn and has a matching serial number. It has never been bent down. The sax is currently dent free, but the sax had some dings removed, mainly on the bow. 
This sax has a warm, lush sound and is one of the more colorful, soulful Mark VI's I've had in quite some time. The horn plays with ease from top to bottom, and the pads are essentially in new condition.