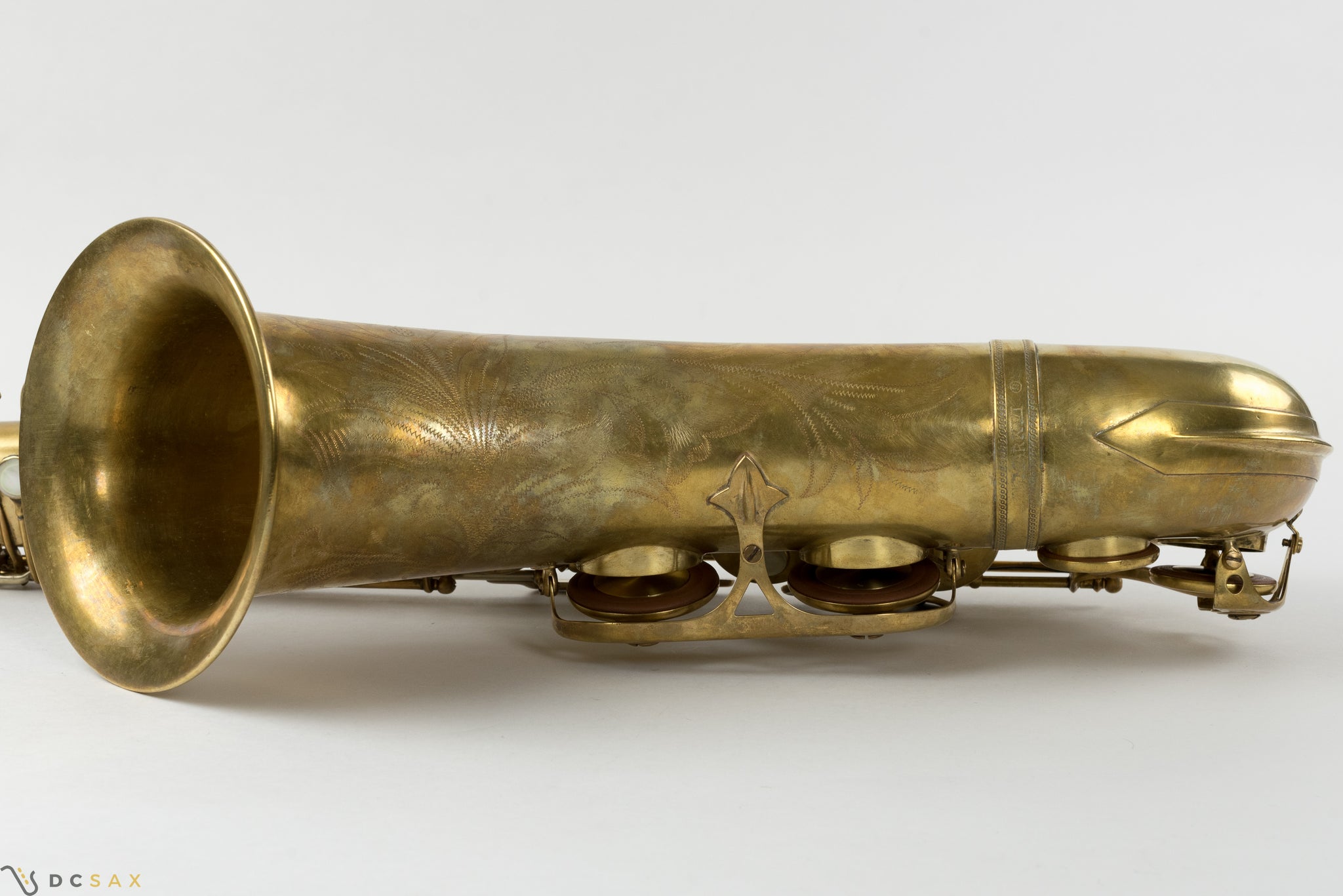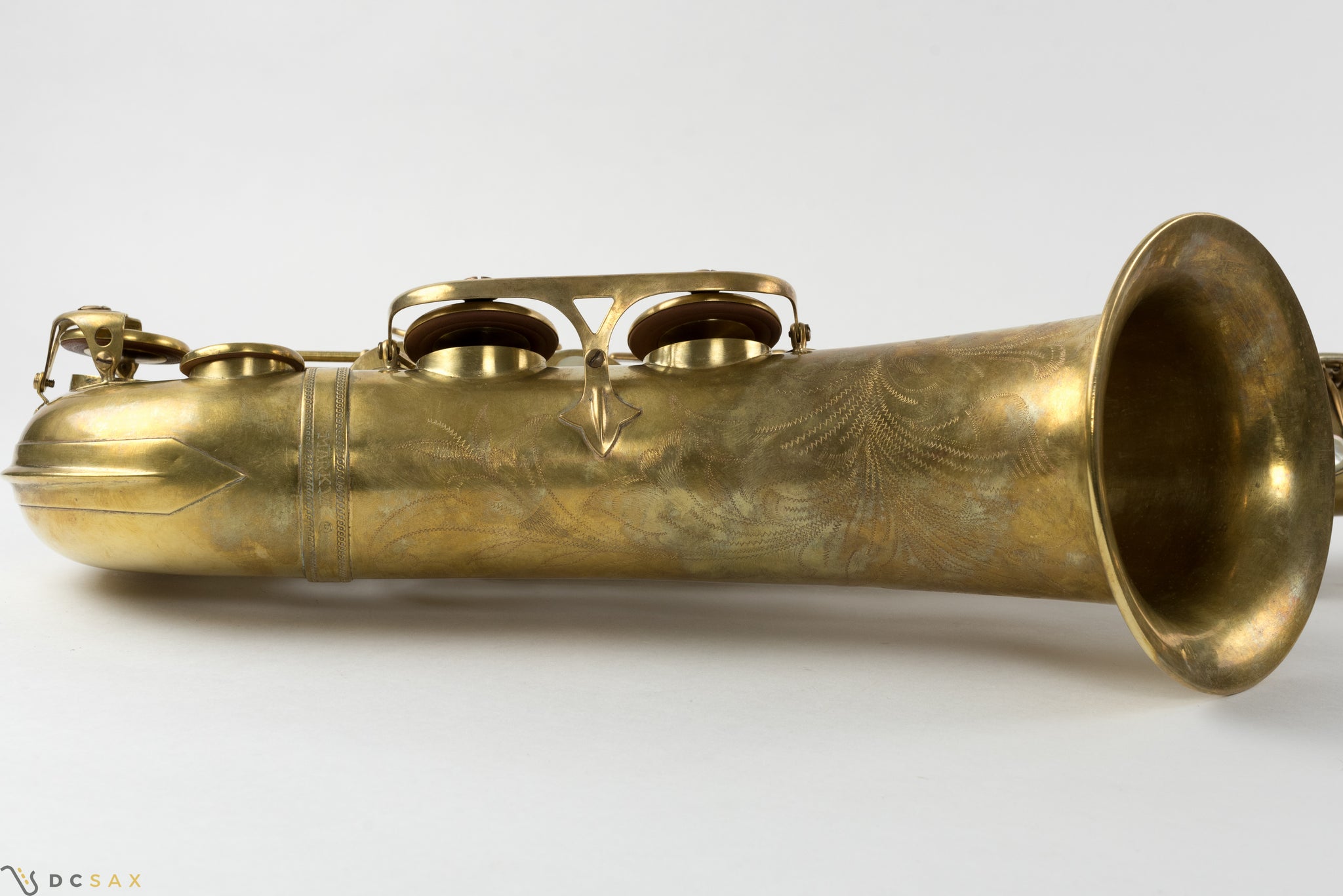 117,xxx Selmer Mark VI Tenor Saxophone, Fresh Overhaul
1964 117,xxx Selmer Mark VI tenor saxophone. This is an awesome early Mark VI, produced in a very desirable period. These horns are highly sought after and retain more in common with a good 5-digit horn than those produced later. It was manufactured right before Selmer switched side Bb and C mechanisms, so it has the older 5-digit style side keys. The neck is original to the horn and has a matching serial number. 

The sax just received a top of the line overhaul from Aaron Barnard, who is one of the very best in the business. He uses top of the line parts, including Pisoni Pro pads and reusable metal TM resonators. The tenor arrived having been previously relacquered, and the engraving was somewhat faded. I sent the sax to be reengraved by the same engraver who was previously an engraver for Selmer in Elkhart, IN. After this, the tenor was chemically stripped of lacquer and meticulously hand finished before receiving its overhaul. The result is a fantastic looking and playing sax. The sax comes in a top of the line Bam Trekking case, pictured.