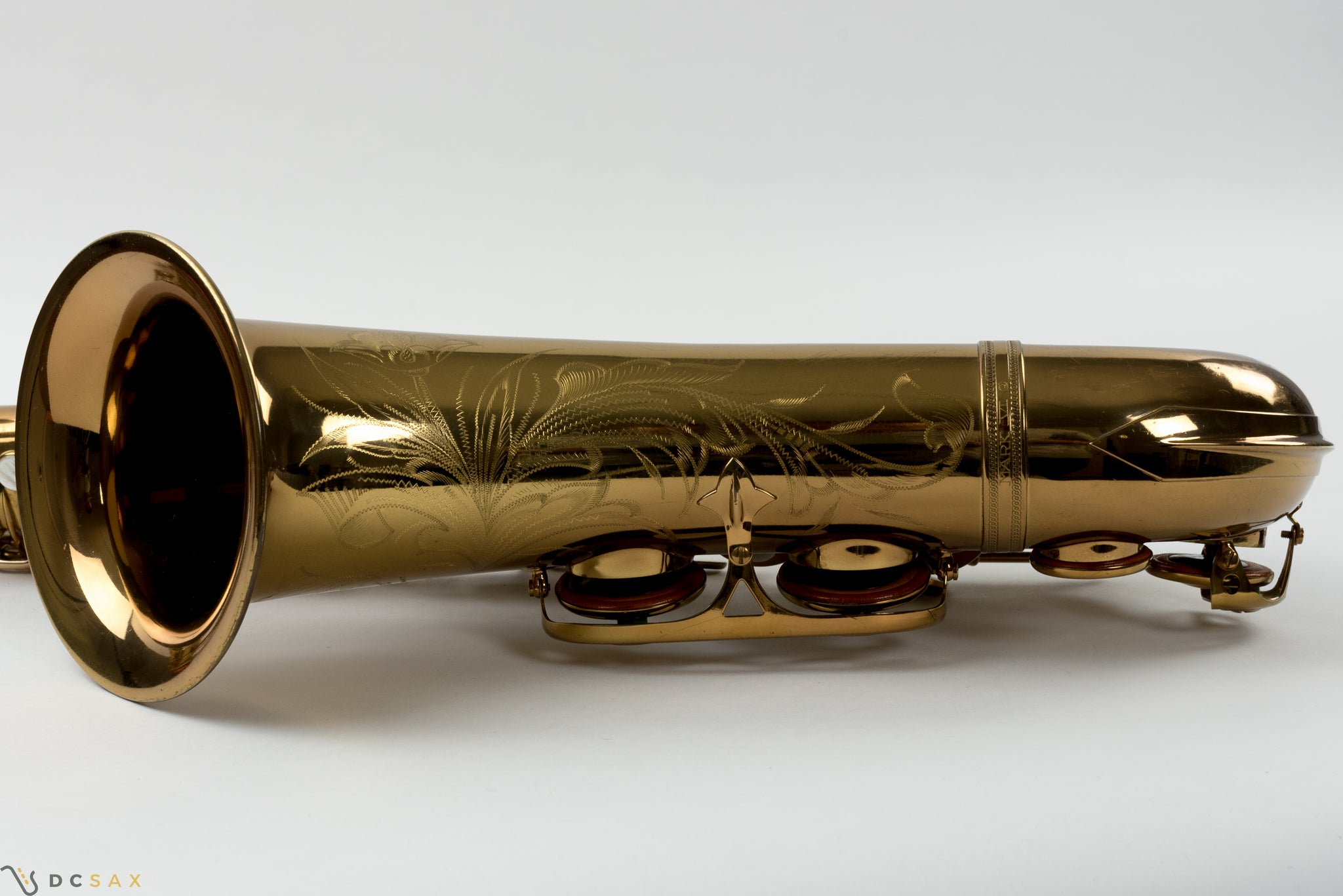 121,xxx Selmer Mark VI Tenor Saxophone, 99+% Original Lacquer
1965 121,xxx Selmer Mark VI tenor saxophone. Here is a wonderful example of an original lacquer mark vi tenor from one of the best years that Selmer produced this model.  In fact, this tenor sax was produced in the same year and factory as John Coltrane's Mark VI tenor that he played on his later albums. This serial number range tends to have the finesse and tonal complexity of the later 5 digit horns but with a bit of extra power and sizzle. This horn plays incredibly well and has everything you could expect for a Mark VI of this vintage. The action still feels new, which is not surprising based on how great this horn looks. 
The condition of this horn is incredible for its age. The lacquer is original and almost 100% intact. The horn arrived with all original pads, and my tech replaced 3 and regulated the rest. He also removed some minor dings mainly in the bow, so everything looks great now. There are no resoldered posts, and the bell flare is perfect. The neck is original to the horn and has a matching serial number. The neck is in excellent shape and has never been bent down. The sax comes in the original Selmer gray zippered triple case.