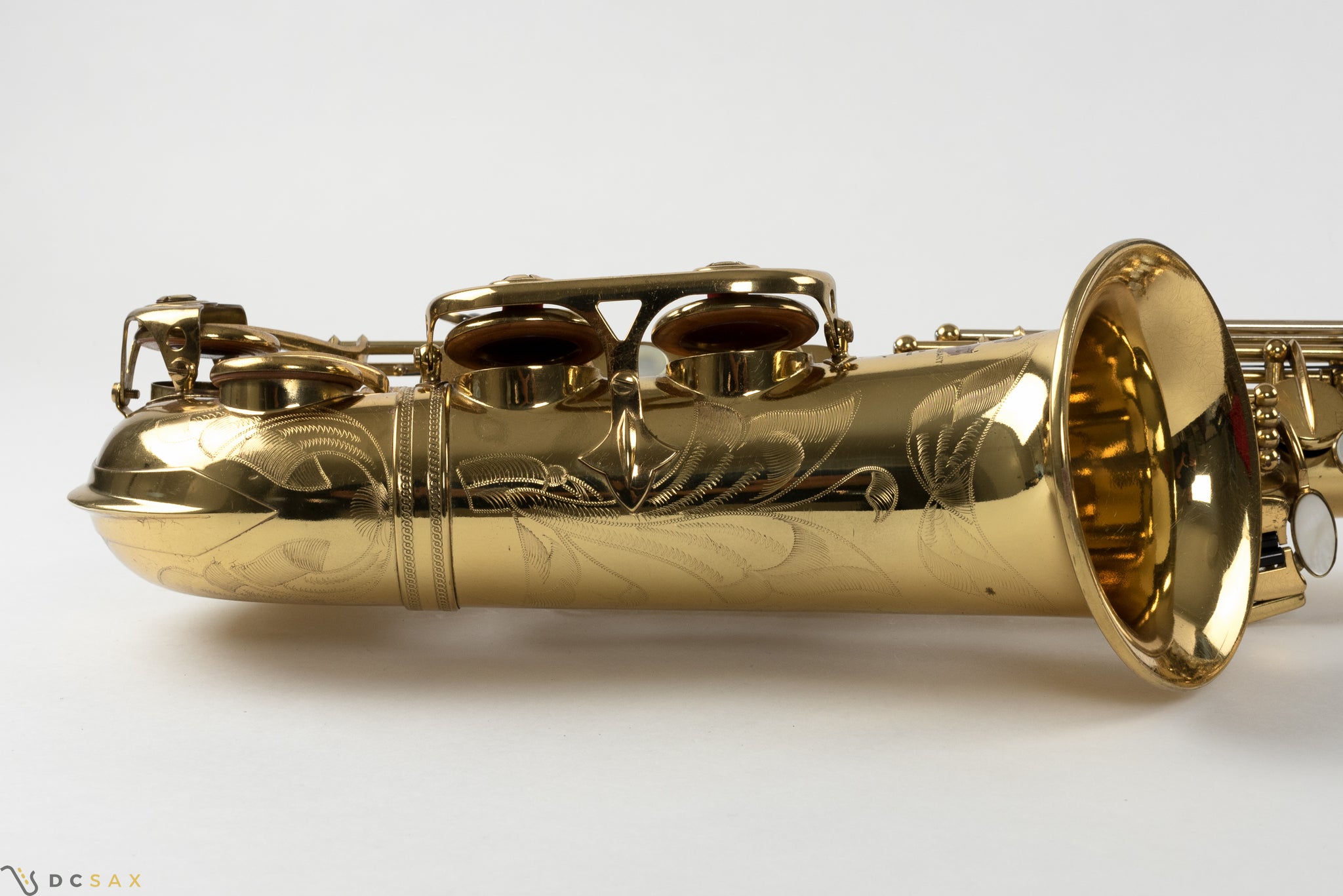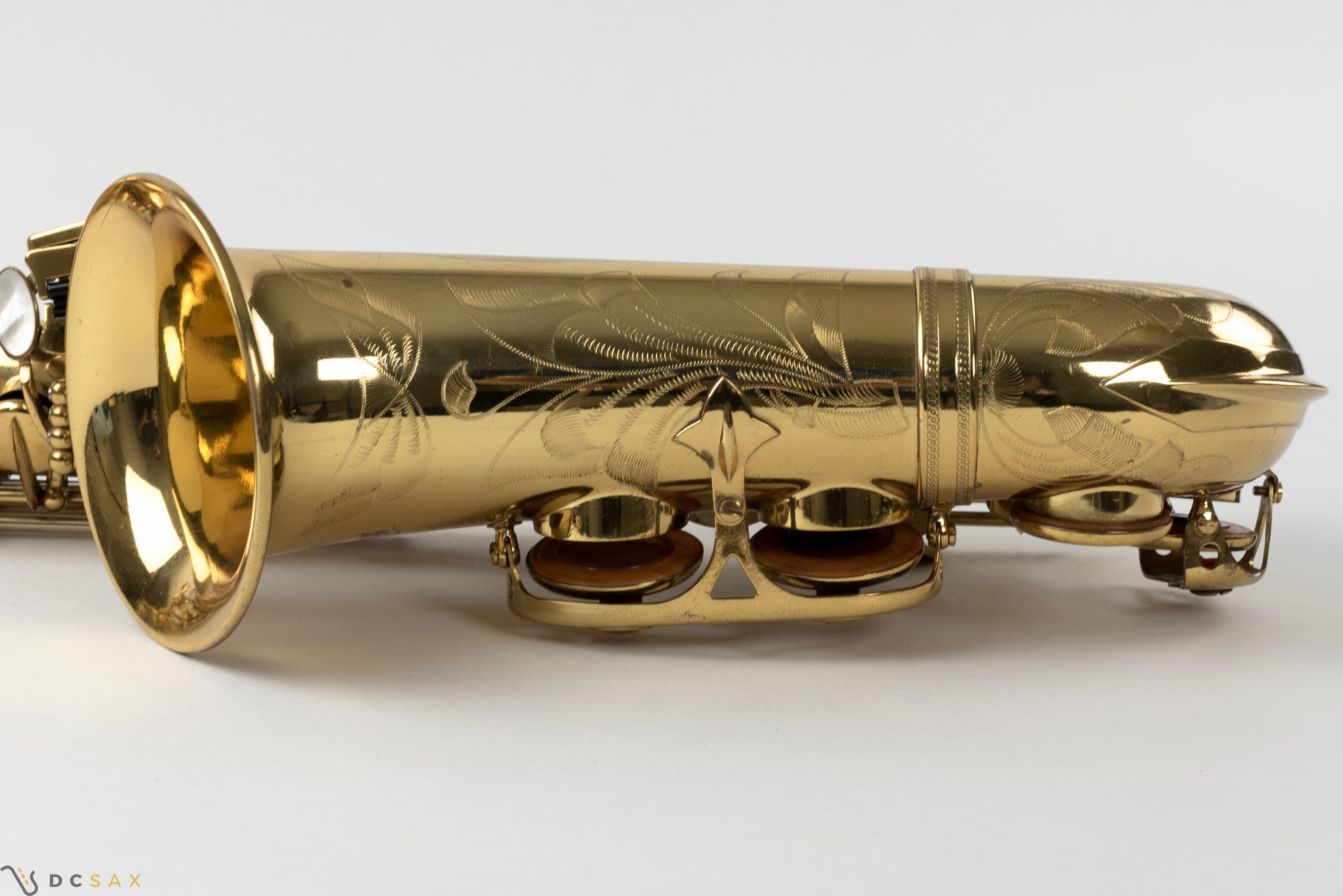 123,xxx Selmer Mark VI Alto Saxophone, 97% Original Lacquer
1965 123,xxx Selmer Mark VI alto saxophone with approximately 97% original lacquer and high F#. Here is a wonderfully preserved mid 1960's Mark VI that still has the vast majority of its original lacquer. The pads are a mix of old and new, but the horn plays very well currently and is ready to go. It has a huge, rich sound that responds well in all registers. Plus, it has a high F# key, which is a must for many saxophonists.
The neck is original and has never been bent down. The case is original and functions perfectly. The logo area on the bell is the only area where there's any significant lacquer loss. My guess is that whoever originally imported the sax to the US tried to obscure (unsuccessfully) the Selmer logo. It's still all there but is now missing the lacquer. A skilled repair tech could patch this up, but my recommendation is to keep it as is so you'll have a good story to tell.