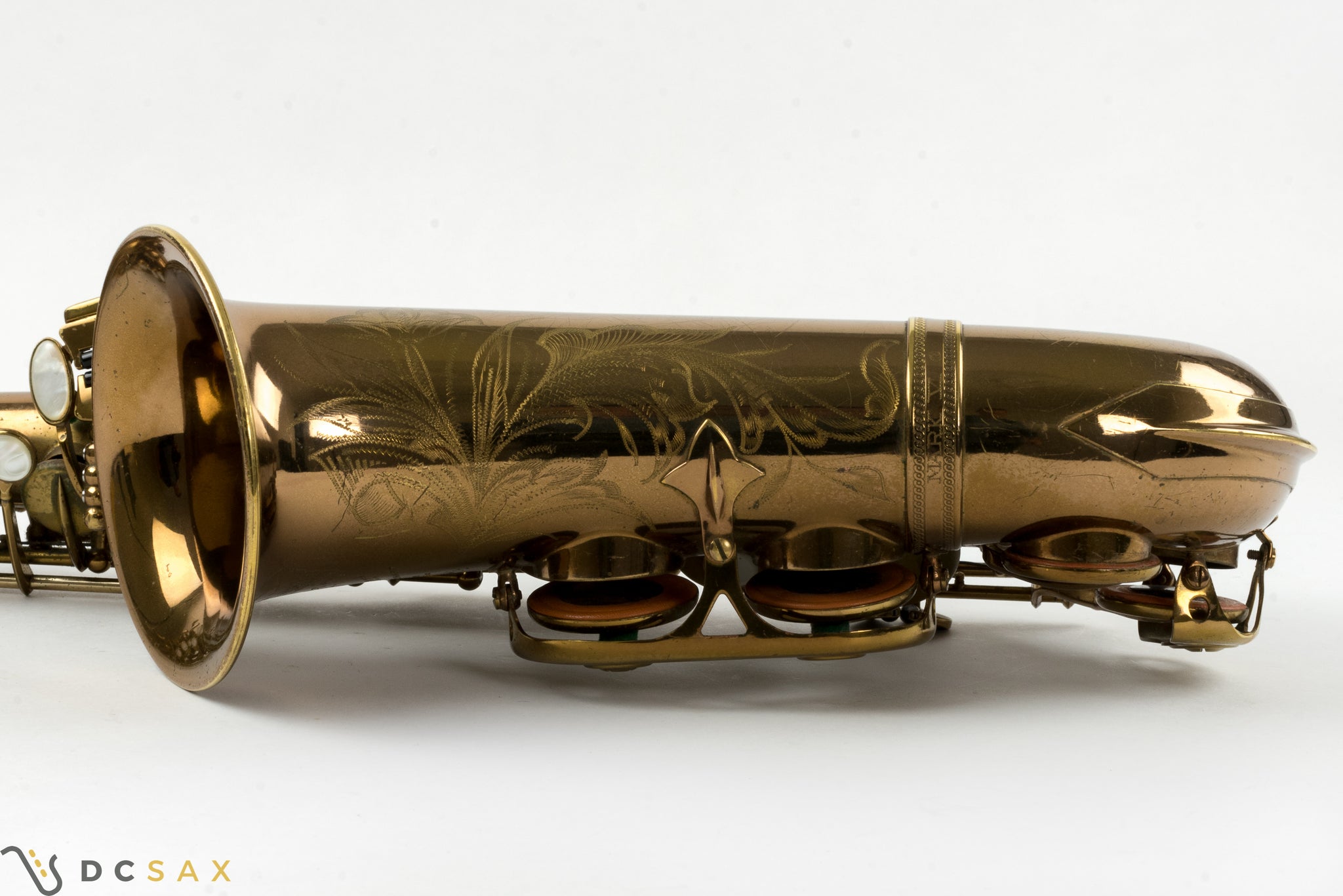 126,xxx Selmer Mark VI Alto Saxophone, 96% Original Lacquer, Video
1965 126,xxx Selmer Mark VI alto saxophone with approximately 96% original lacquer. Here is an incredible Mark VI from a great vintage that recently arrived from a Washington DC pro who is downsizing his collection. The overall condition of this horn is excellent. The neck is original to the horn and has the matching serial number. It's never been bent down. The pads still have a lot of life left. The sax comes in a nice ProTec case.
There are a couple of cosmetic issues worth pointing out. First, the original owner etched their social security number just above the serial number area on the back side of the horn. The affected area is small, so it could either be left alone or lightly buffed out. Also, the neck at some point had a mic pickup installed. The previous owner removed this pickup and had a flush plug installed. The work looks great and is barely noticeable. This is a great playing horn from a very discerning saxophonist, so it's really a can't miss Mark VI.