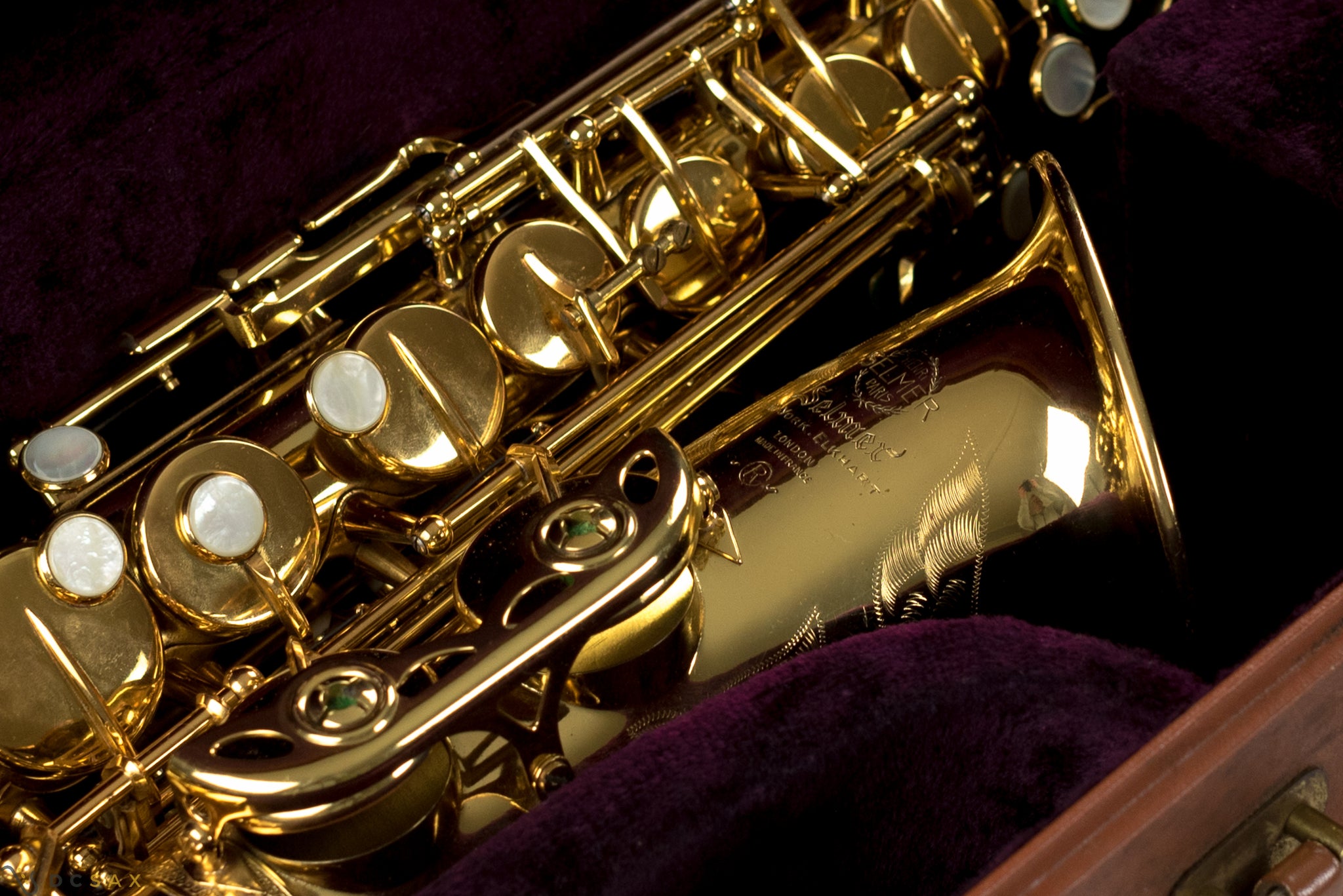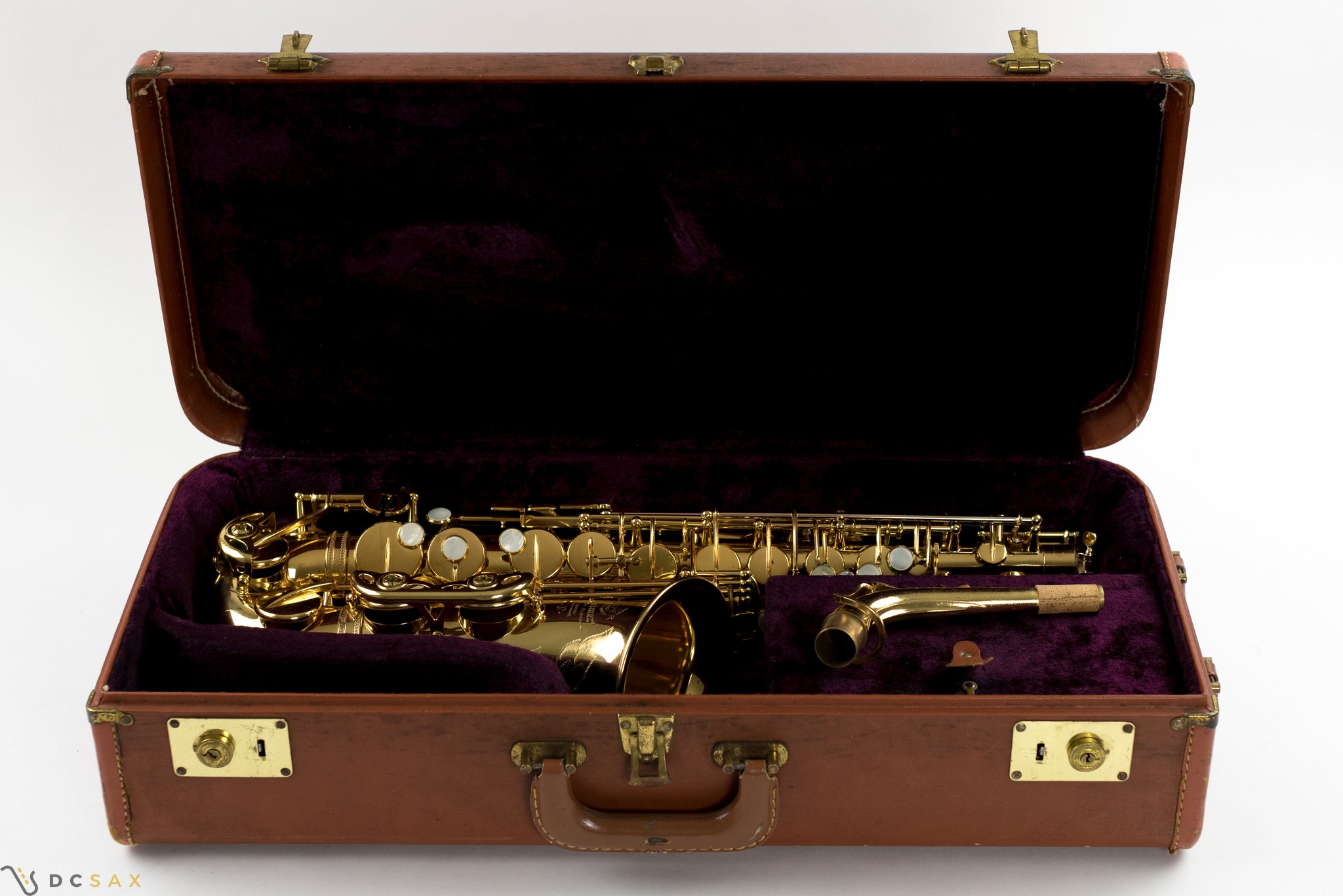 126,xxx Selmer Mark VI Alto Saxophone, Fresh Overhaul, Video
1965 126,xxx Selmer Mark VI alto saxophone with a fresh overhaul. Here is a one-owner saxophone, acquired from the son of the original owner. It's in excellent condition and just received a full overhaul prior to sale. The engraving is 100% present and the overall condition of the horn is impeccable for a saxophone of this age. The engraving is all there without any signs of fading or buffing, however to be on the safe side, I'm guessing that the lacquer is not original. The sax comes in the original case which is also in excellent condition. 

This is a great vintage for altos. It has a great combination of warmth, power, and punch. The sax plays from top to bottom with ease, as you'd expect with a horn that has a new set of pads. The action feels tight and quiet. This is a great playing horn and a tremendous value.