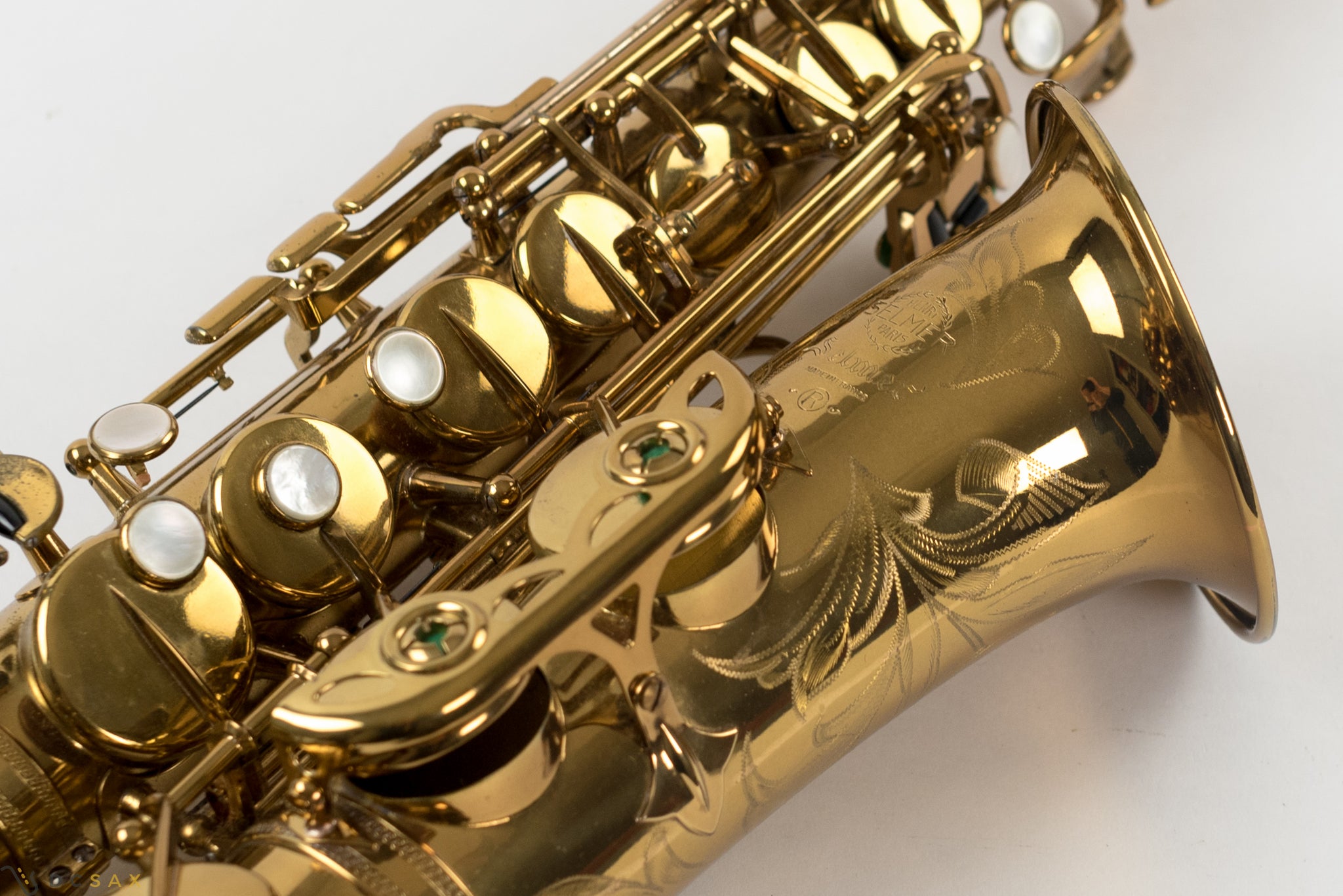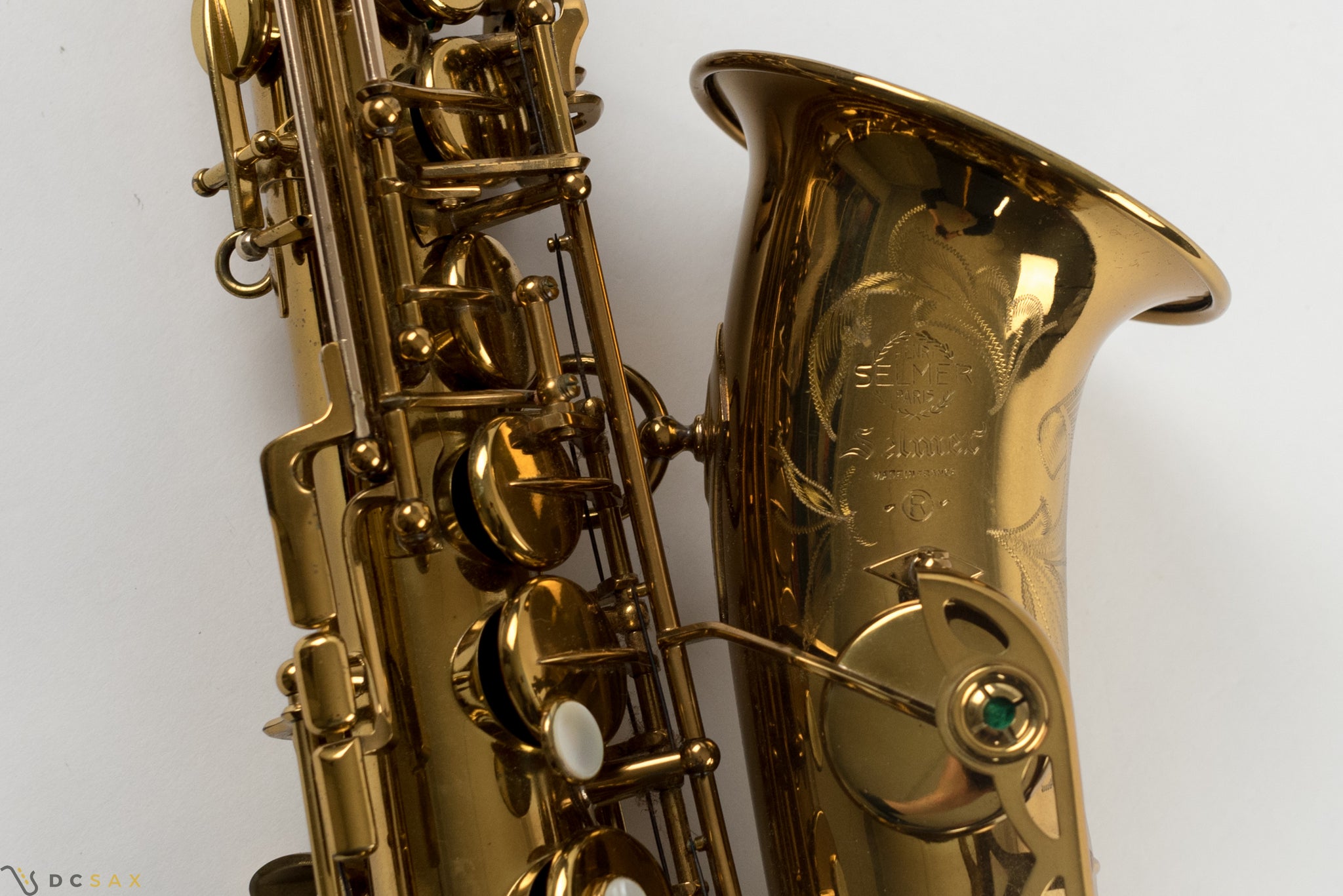 131,xxx Selmer Mark VI Alto Saxophone, Near Mint
This saxophone is available! It just arrived with all original pads, so it will be sent out for a full mechanical overhaul. This is one of the cleanest Mark VI altos we've seen. 
Please contact me at paul@dcsax.com if you're interested in this saxophone.