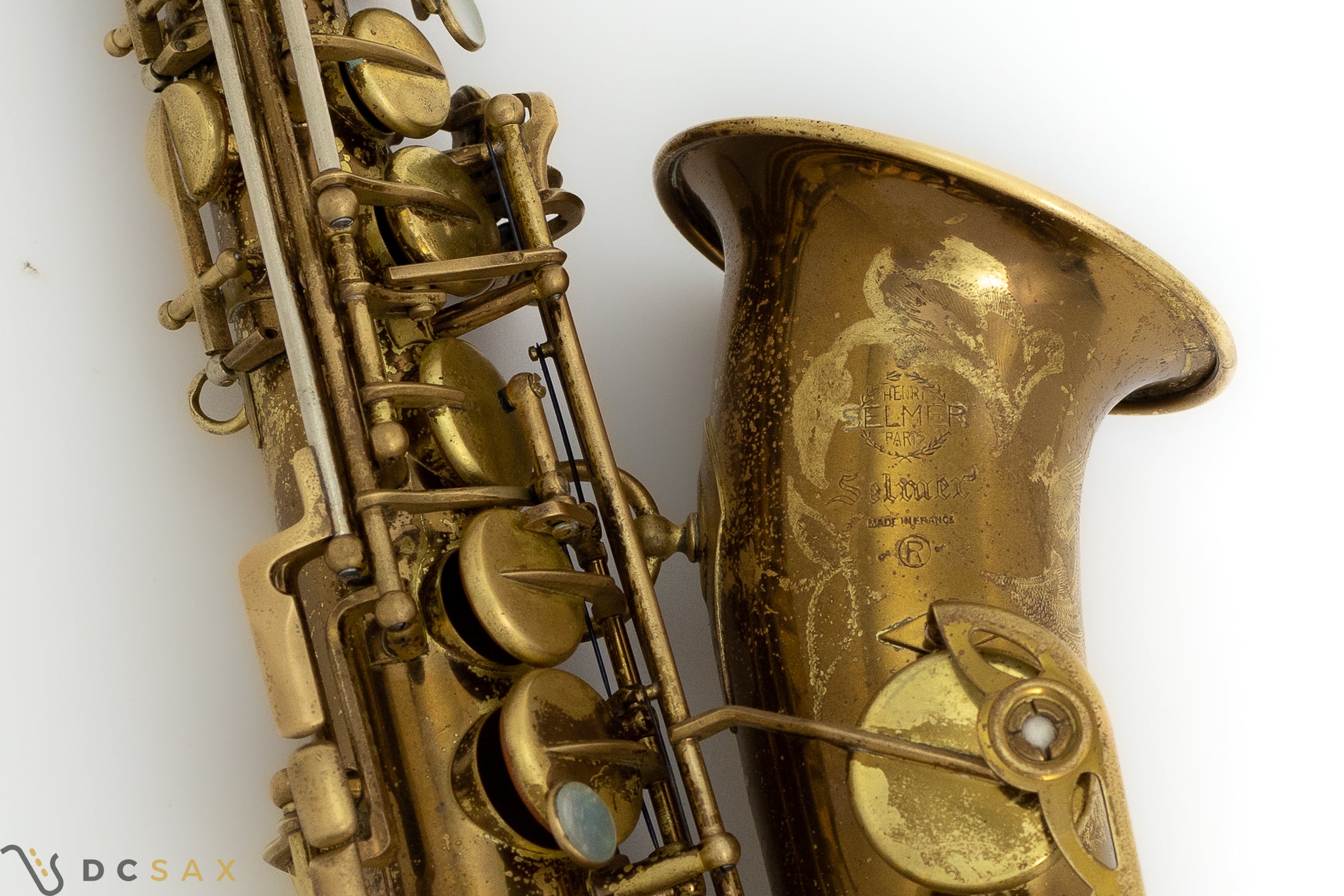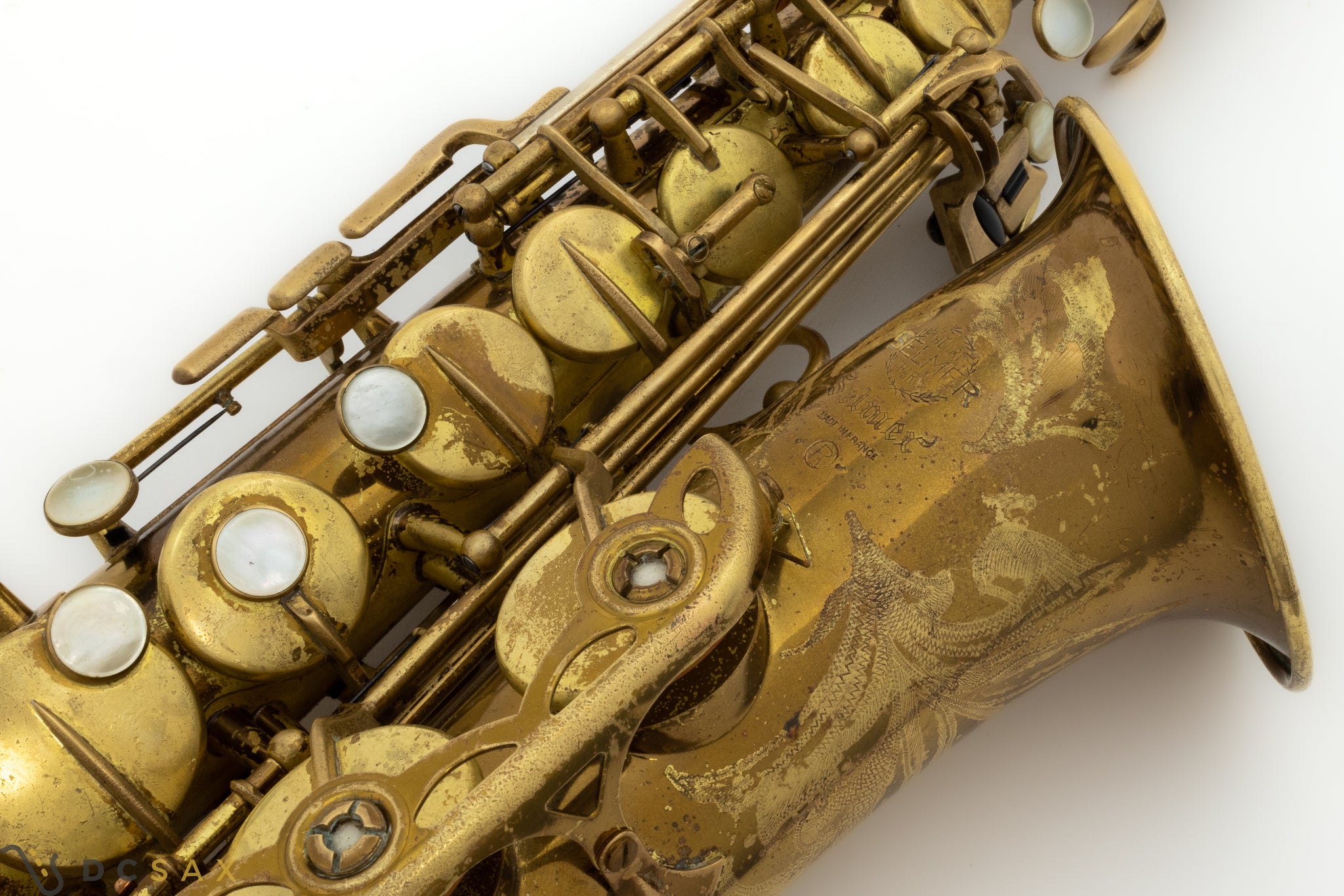 134,xxx Selmer Mark VI Alto Saxophone, Original Lacquer, Video
1966 Selmer Mark VI alto saxophone, s/n 134078. This sax has its original coat of lacquer with about 80% present. This vintage of Mark VI has a beautiful lacquer color. I suspect that Selmer changed their lacquer composition soon after, because the 1967 and later vintages typically look a lot more golden in color. This sax has its original neck that has a matching serial number. It comes in a Selmer Vanguard case with the optional case cover. 
The previous owner recently overhauled the sax, and the pads are still in like new condition. My tech just serviced the sax, so the pads seal well. The key action feels smooth and is very quiet. The neck has an extra patch or sleeve close to the cork. It looks very well done, and to be honest I'm not sure why this was added. I don't see any obvious sign of damage to the neck. 
This sax is a delight to play. This horn has a dark core that feels very stable in all registers.