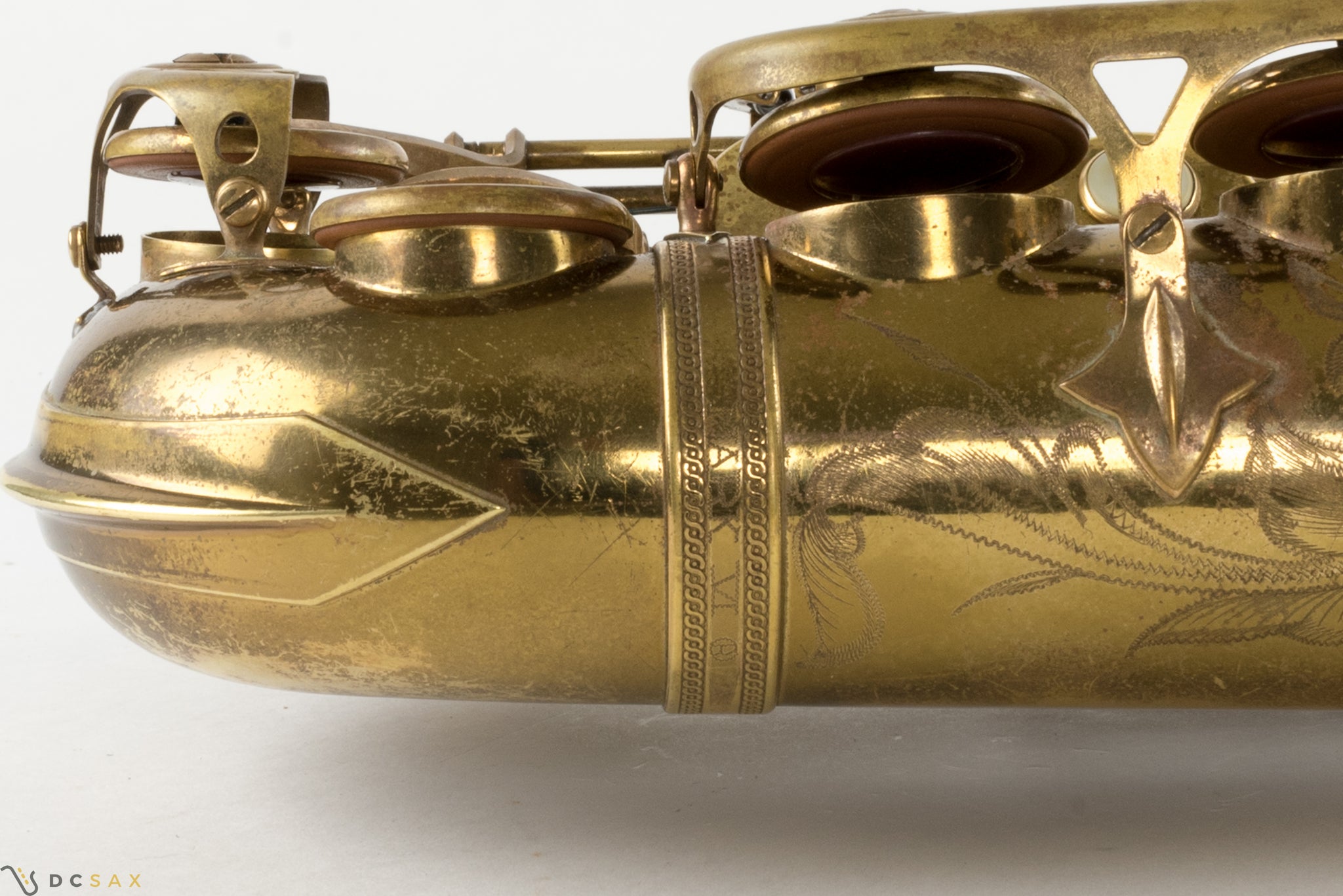 137,xxx Selmer Mark VI Alto Saxophone, 90% Original Lacquer, Sanborn S/N, Fresh Overhaul, Video
1966 137,xxx Selmer Mark VI alto saxophone. This is a one-owner horn which was previously owned by a Los Angeles professional saxophonist. The lacquer is original on this horn and is approximately 90% intact. The neck is original to the horn and has never been pulled down. The sax just received a full mechanical overhaul from Aaron Barnard, who is one of the best in the business. He used Pisoni Pro pads, which in my opinion are the best and longest lasting pads available. Aaron's key fitting is excellent, and the action feels great. The sax comes in a Selmer Walt Johnson case, which many consider the best sax case ever made.
The late 13x,xxx to 14x,xxx s/n range is widely considered to be the very best alto saxophones that Selmer ever produced. Greats including David Sanborn and Kenny Garrett play and collect altos in this range. Selmer experimented with various bow lengths and ultimately went to the medium bow shortly before this one was produced. The medium bow has the best combination of great intonation and excellent tone. Furthermore, this alto has the rare vertical Mark VI stamp, which is what Sanborn plays and collects. For me, the 14x,xxx altos have some extra power, focus and depth to their sound.