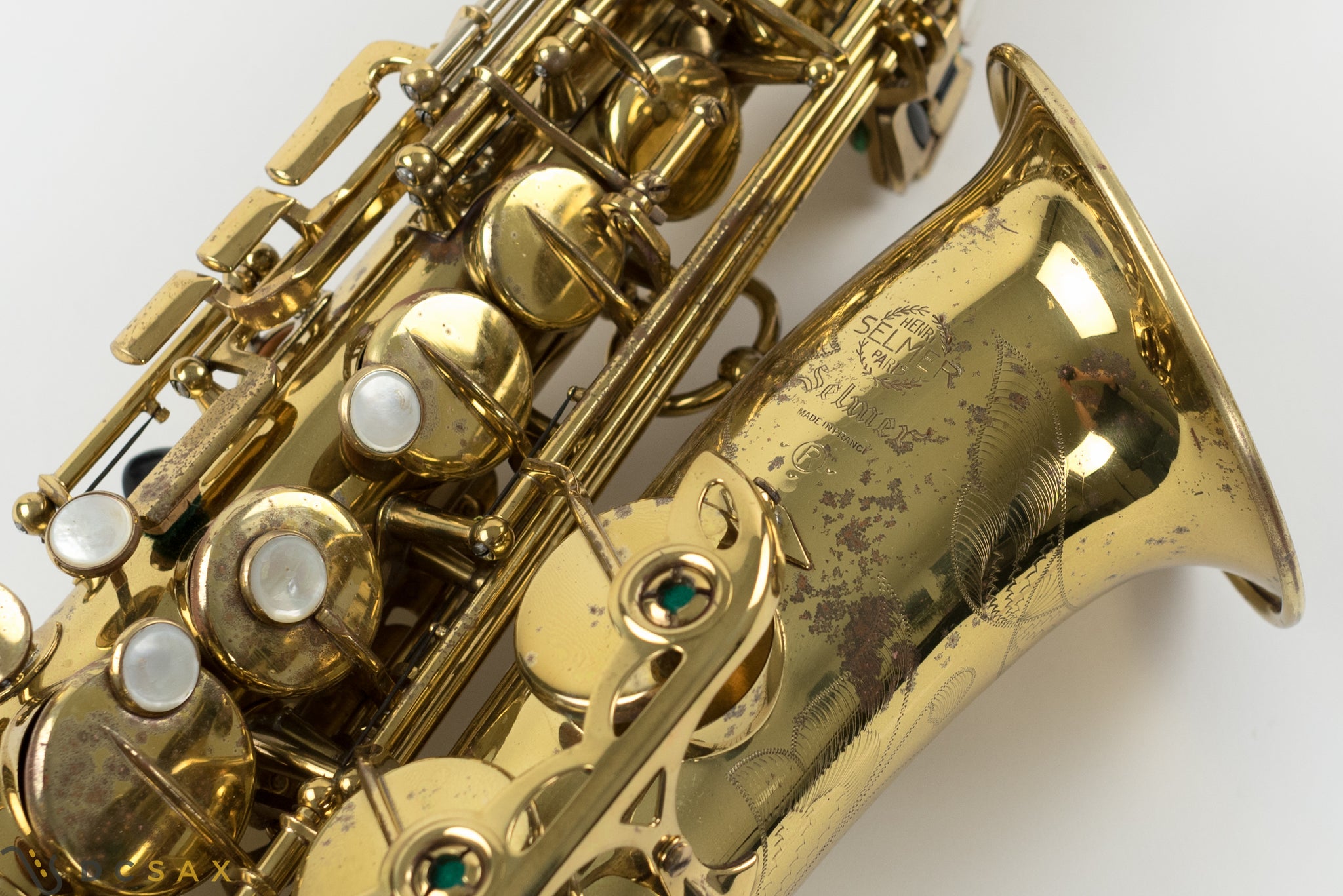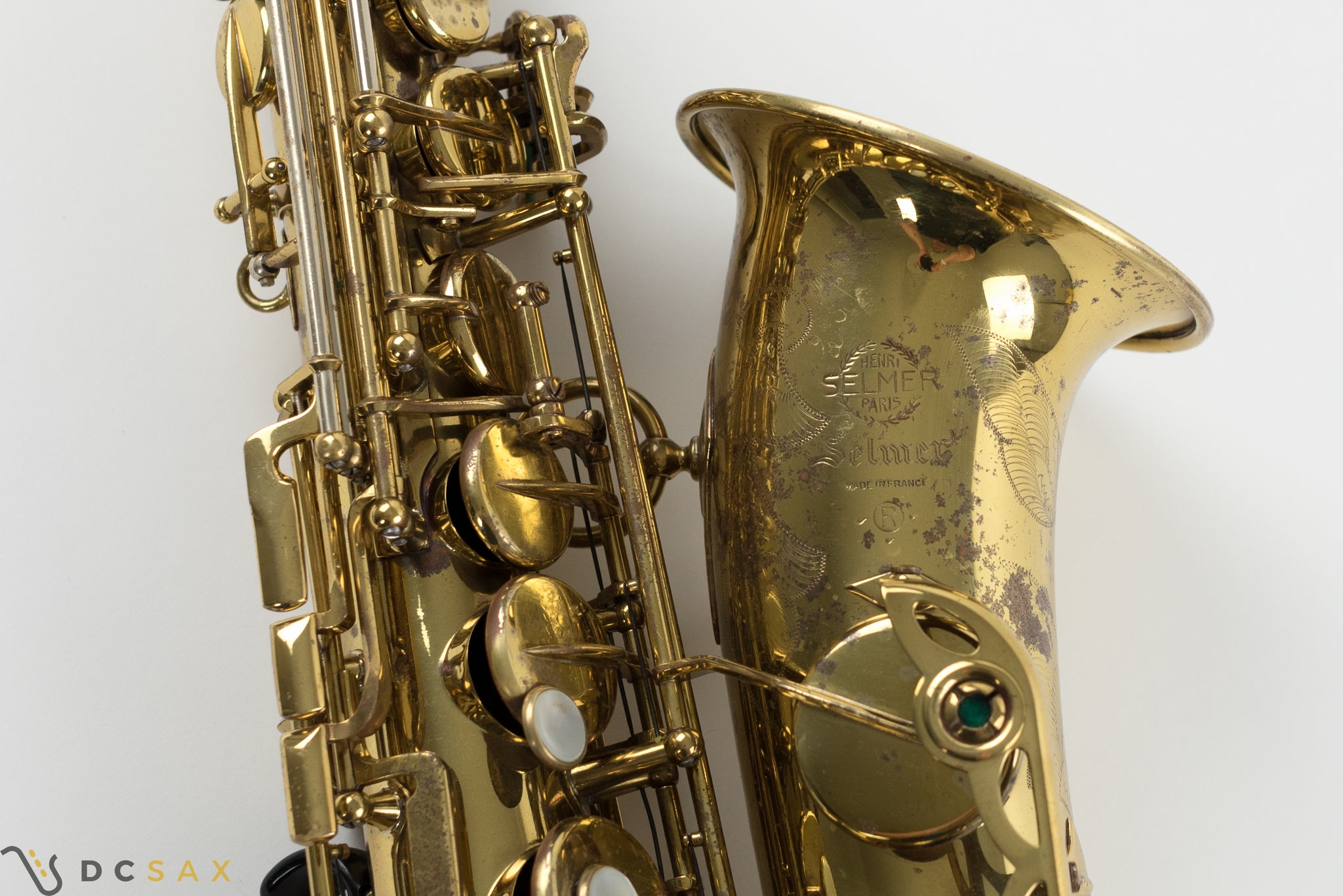 141,xxx Selmer Mark VI Alto Saxophone, Sanborn S/N, High F#, Video
141,xxx Selmer Mark VI alto saxophone with a rare vertical Mark VI stamp. Here's a prime vintage Mark VI, produced right in the middle of the very best alto saxophones that Selmer ever produced. Greats including David Sanborn and Kenny Garrett play and collect altos in this s/n range. Selmer experimented with various bow lengths and ultimately began producing their altos with a medium length bow shortly before this one was produced. The medium bow has the best combination of great intonation and excellent tone. For me, the 14x,xxx altos have some extra power, focus and depth to their sound. This horn has a rare vertical Mark VI stamp, which they placed on their horns for less than a year. Plus, this sax has a high F#, which is a must for many players today. 
The sax was recently acquired from the original owner who bought it in Europe where he was stationed with his military band. He had the horn refinished for cosmetic reasons, and it still looks great with clear engraving and honestly little wear and tear. The pads are a mix of older and newer. My repairman just performed a full service prior to sale, so the horn feels tight and locked in. The sax comes in its original case, which is one of my very favorite vintage Selmer cases. 
I love how this horn plays. It has a ton of focus and precision and plays with fullness and evenness from top to bottom. Is a sax that as you can hear in the video below, can do anything.