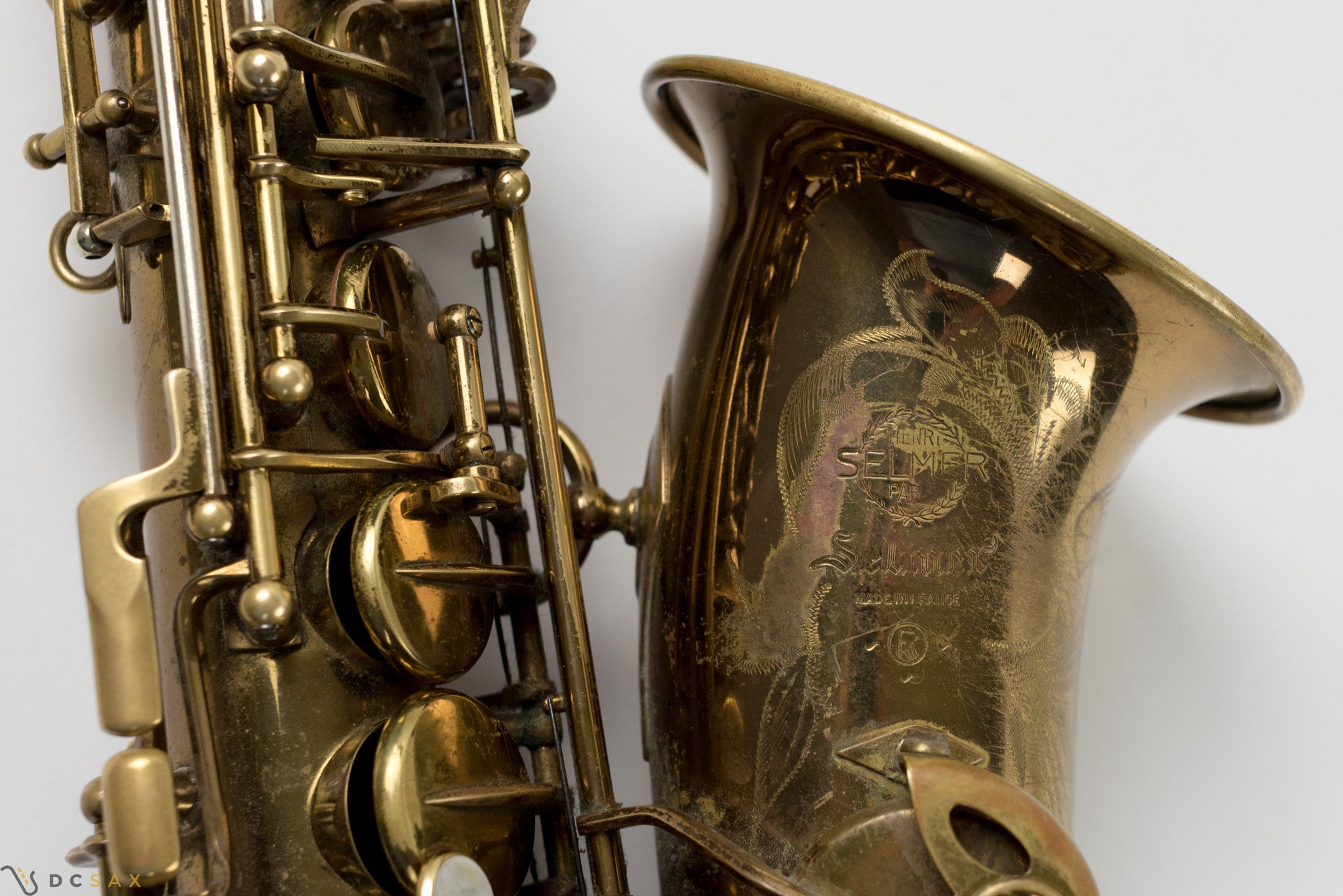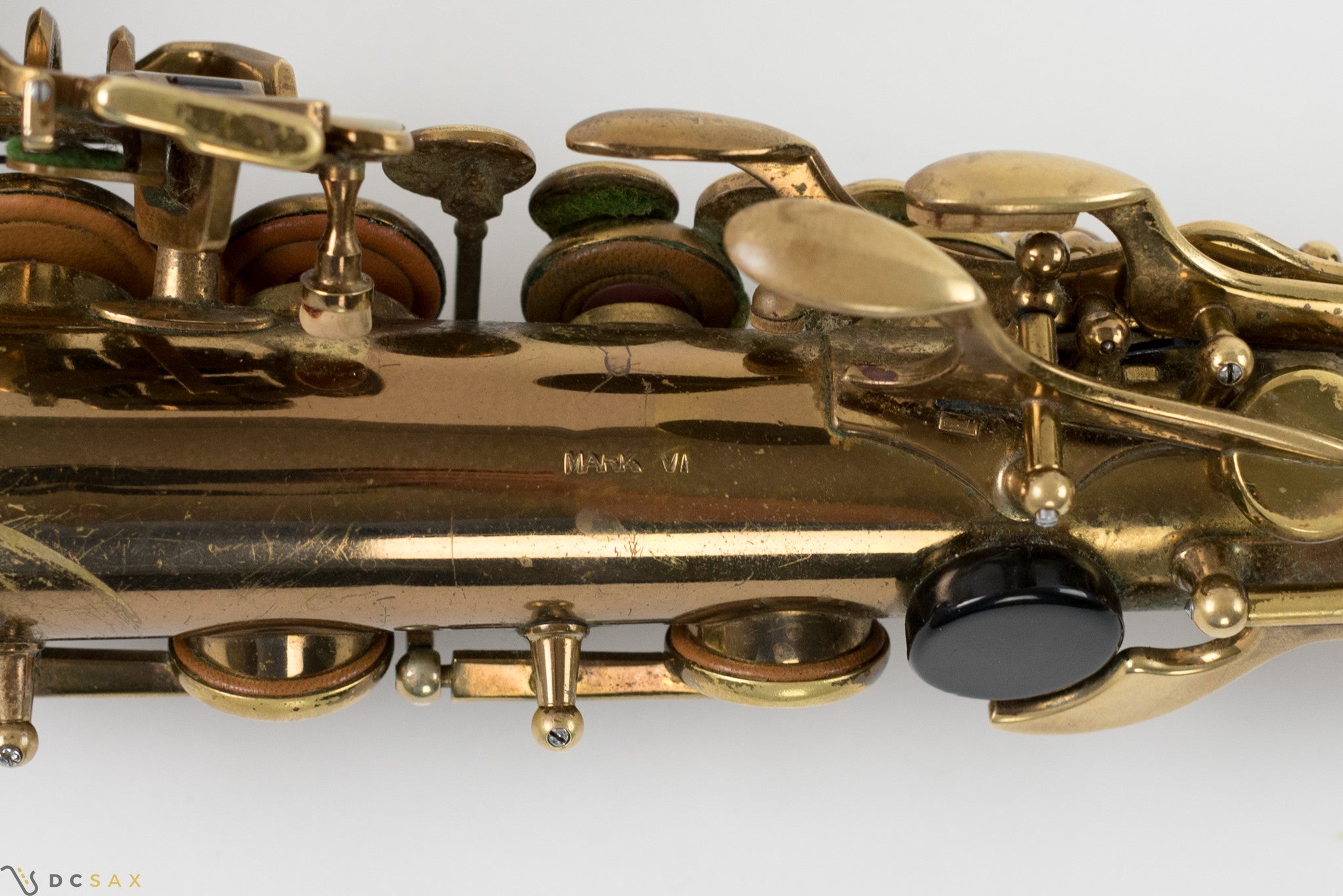 143,xxx Selmer Mark VI Alto Saxophone, 90% Original Lacquer, SANBORN S/N
1967 143,xxx Selmer Mark VI alto saxophone. This is a one-owner horn which was recently acquired from the owner's estate. The lacquer is original on this horn and is approximately 90% intact. The neck is original to the horn and has never been pulled down. The sax plays well currently, but probably will need a tune-up by its new owner before it plays perfectly. It still plays with ease from low Bb to high F, so immediate pad work is not mandatory. The sax comes in a vintage non-original case in excellent condition.
If you're looking for a bright and aggressive medium bow Mark VI, look no further. This has that extra gear that makes a good Mark VI so fun to play. The horn speaks well and plays evenly through all registers.
The late 13x,xxx to 14x,xxx s/n range is widely considered to be the very best alto saxophones that Selmer ever produced. Greats including David Sanborn and Kenny Garrett play and collect altos in this range. Selmer experimented with various bow lengths and ultimately went to the medium bow shortly before this one was produced. The medium bow has the best combination of great intonation and excellent tone. Furthermore, this alto has the rare vertical Mark VI stamp, which is what Sanborn plays and collects. For me, the 14x,xxx altos have some extra power, focus and depth to their sound.