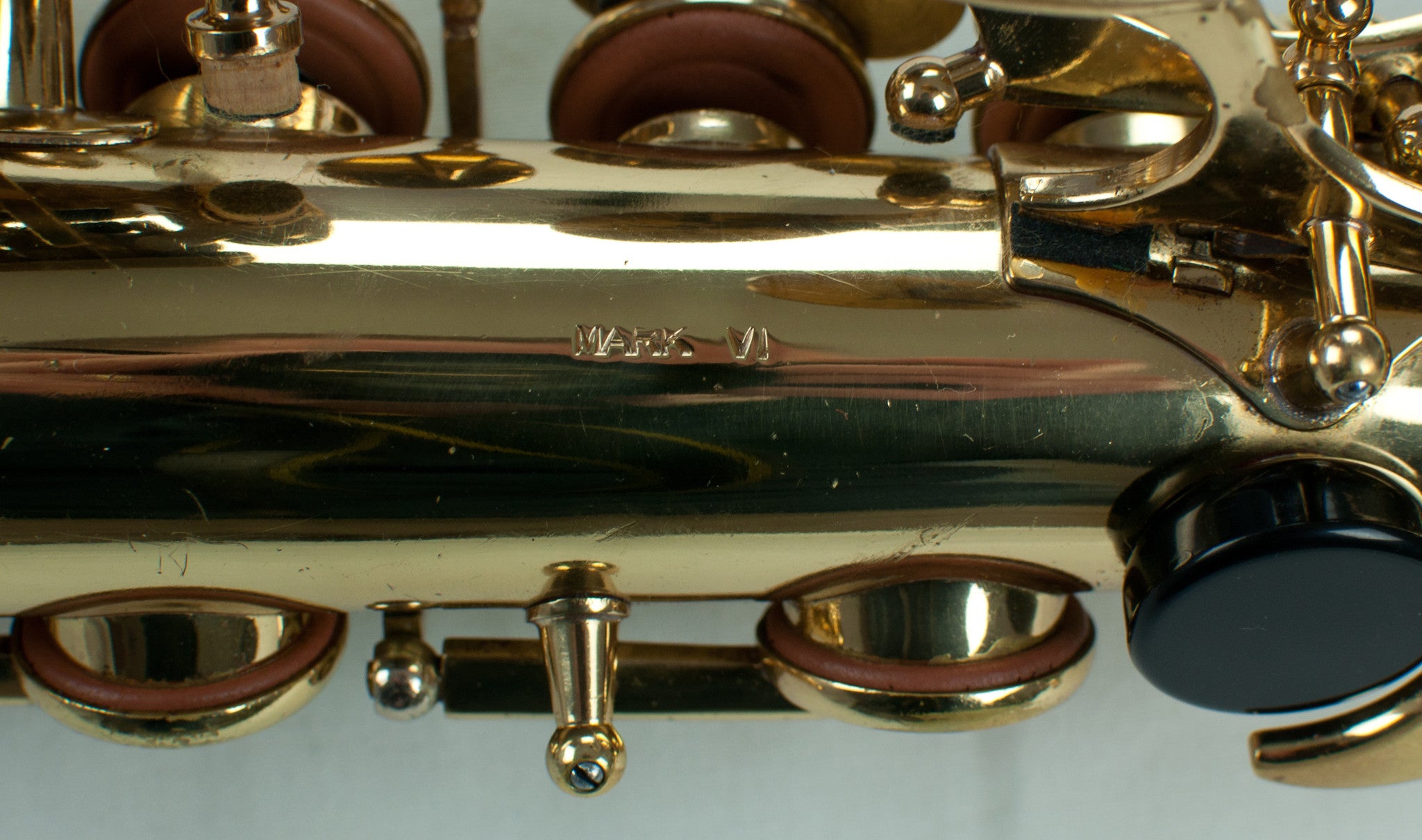 143,xxx Selmer Mark VI Alto Saxophone Original Lacquer
1968 Selmer Mark VI alto saxophone, s/n 143,xxx with 99%+ original lacquer. This is a world class mark VI alto that was recently overhauled by Matt Stohrer. It has the very rare vertical Mark VI stamp below the D palm key that is only found in this serial number range. The horns with the vertical Mark VI stamp are the ones David Sanborn plays and collects, and this is right smack in the middle of that range.  The lacquer is original, and the sax was originally unengraved.  Brian, from GetASax, had the horn engraved with the iconic Selmer engraving.  
This sax is in absolutely stunning physical and playing condition, and it's nearly perfect in both regards.  I've rarely seen a horn of this age in such good shape.  The horn plays wonderfully.  This is the most coveted serial number range for Mark VI altos, as they were the first to get fitted with a medium bow. As a result, the intonation is spot on.  The horn plays effortlessly down to low Bb as soft as a whisper, but also has some great power when pushed.

Horns like this don't seem to come along that often, and this will probably not last long, given its extraordinary condition.  
As with every sax sold on dcsax.com, this sax comes with a 7-day return policy.  If there's any reason you don't like it, you are welcome to return it in its original condition for a full refund, provided you pay for shipping/insurance both ways.