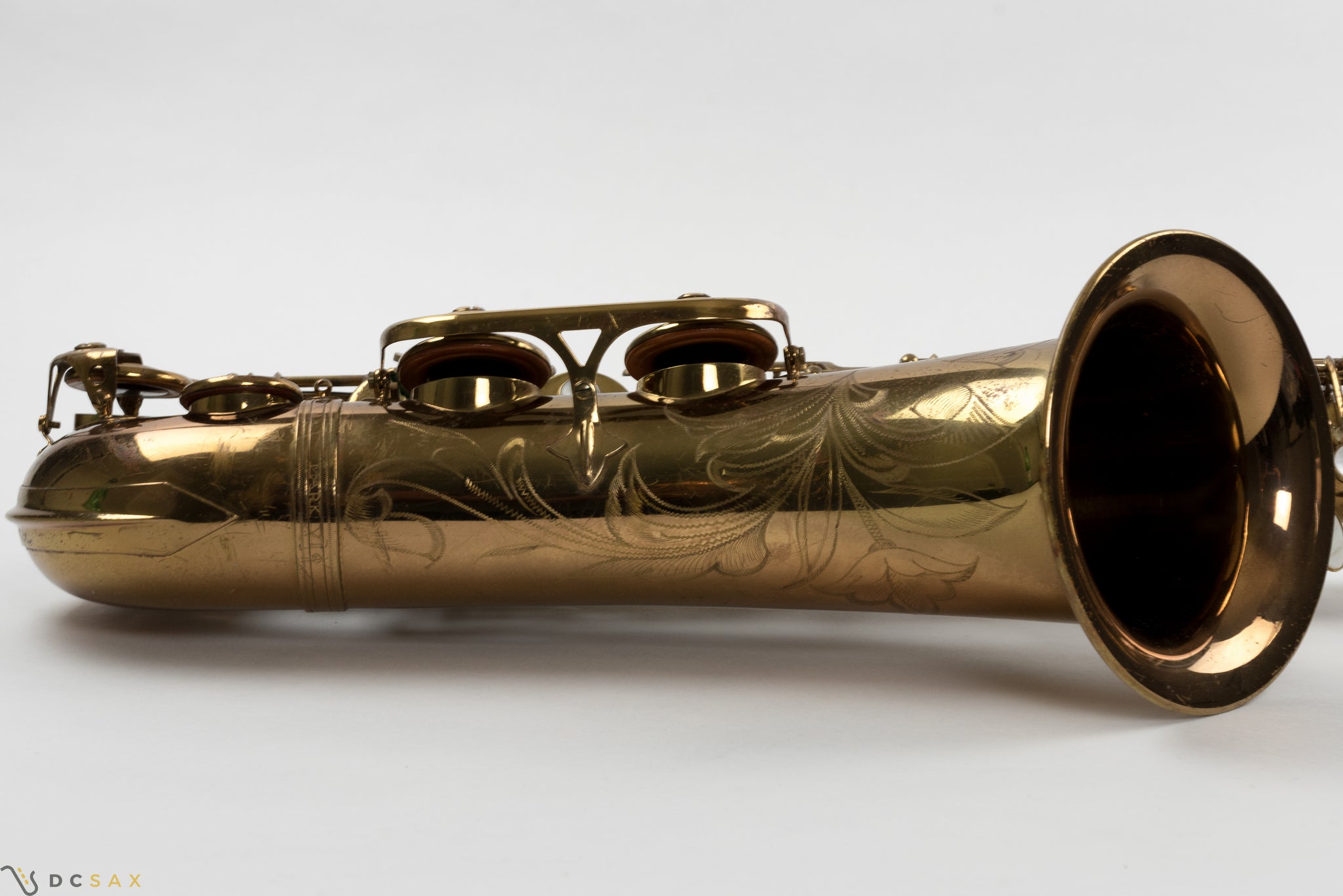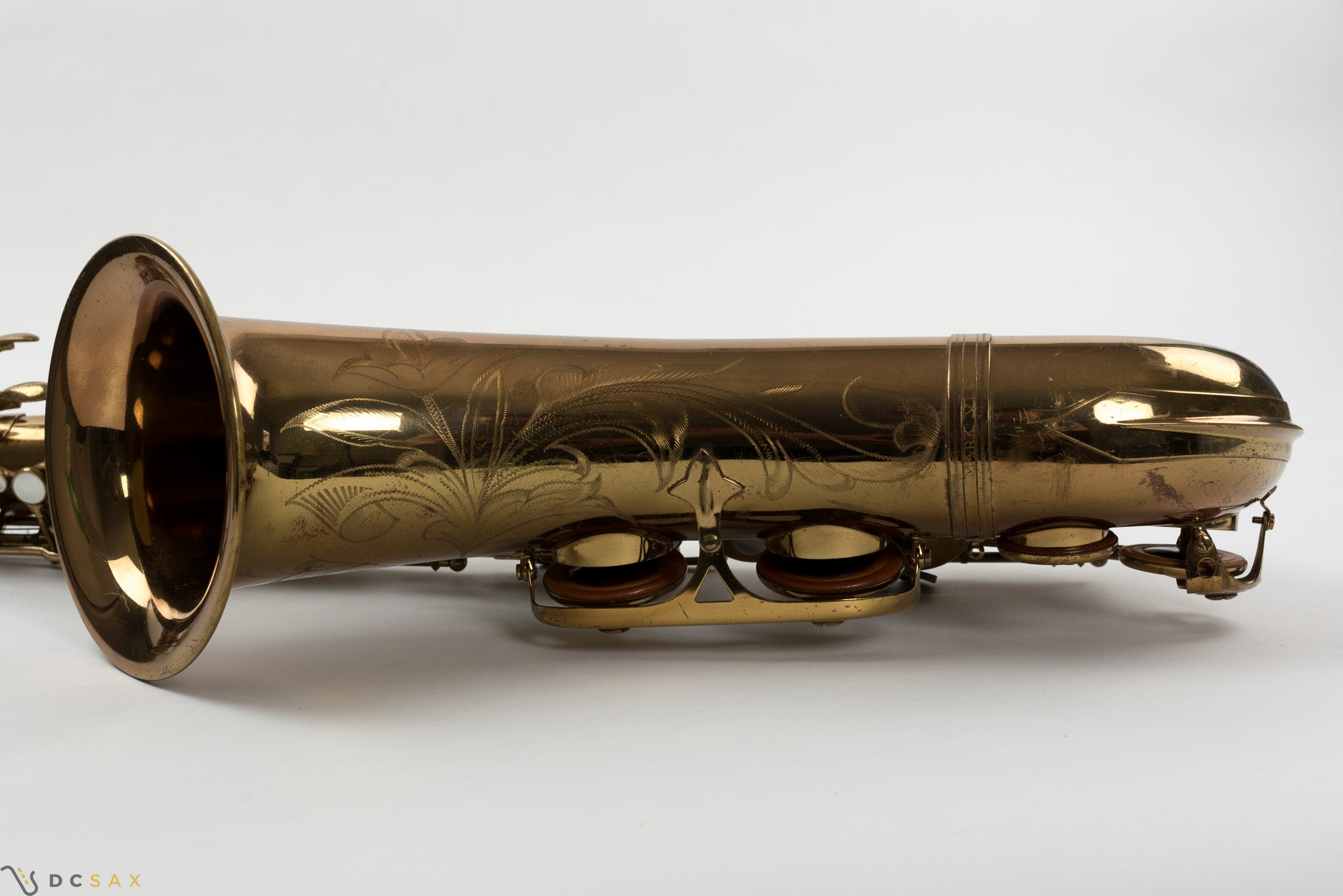 143,xxx Selmer Mark VI Tenor Saxophone, 95% Original Lacquer
1967 143,xxx Selmer Mark VI tenor saxophone with approximately 95% original lacquer. This is a rare 140's Varitone model with the vertical Mark VI stamp located near the upper thumb rest. I adore 140's Mark VI tenors, and this this one is an absolutely tremendous player. These horns tend to possess the richness of earlier horns but some raw power that is common with later VI's. In my opinion, the best of both worlds. 
This sax was converted from a Varitone saxophone, so there's a band of missing lacquer along the body of the horn where the original electronic hardware was stripped. The neck mic pickup was also removed, and a small flush mount plug was installed. It's hard to even notice,  and the repair work looks superb. I've been told that the Varitone tenor necks were special, and were the same design as the 8x,xxx Mark VI necks. I believe it -- this horn is a player!
The previous owner was a collector and player who kept his horns in immaculate playing condition. The pads still have some life left, and the entire range pops out with ease. My tech performed some minor adjustments and the horn is playing very well. The sax comes in a Protec case in great condition.