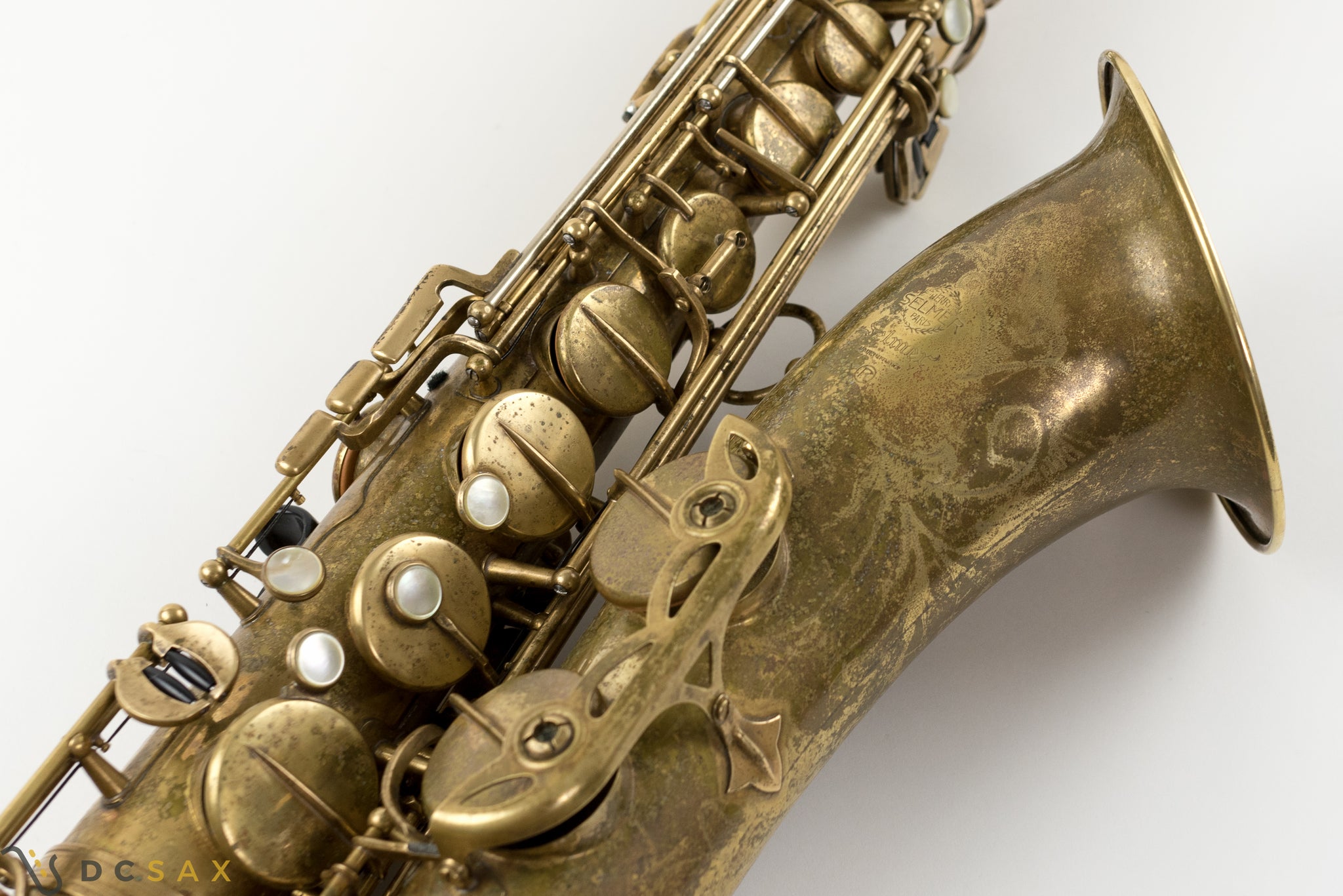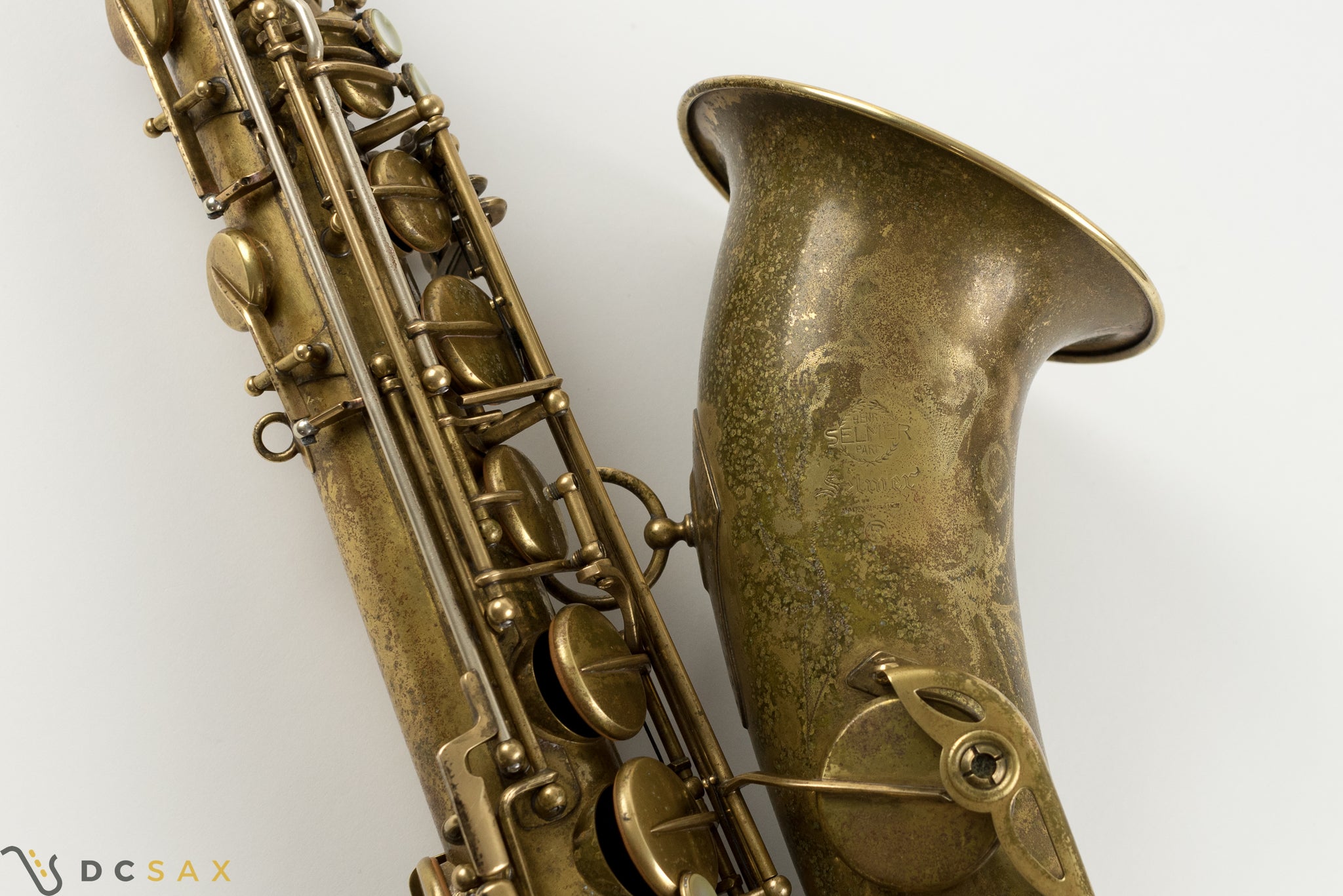 145,xxx Selmer Mark VI Tenor Saxophone, Original Lacquer, Video
1967 145,xxx Selmer Mark VI tenor saxophone with approximately 60% original lacquer. This is one of my very favorite vintages for Mark VI tenors. Tenors from this serial number range are a fantastic value, and tend to be incredible playing horns. They have the best qualities of both early and late Mark VI's. There's incredible focus and tone, reminiscent of earlier vintages, but there's some extra power and pop in the sound that this vintage captures. Plus, they tend to take on air in a very natural and efficient way.
I received this horn from a pro who kept his horn in top mechanical condition. The pads are like new, and my tech just went over it making sure there were no leaks. The sax feels tight and locked in, and is a really great player. The neck is original to the horn and has never been bent down. The sax comes in a ProTec case.