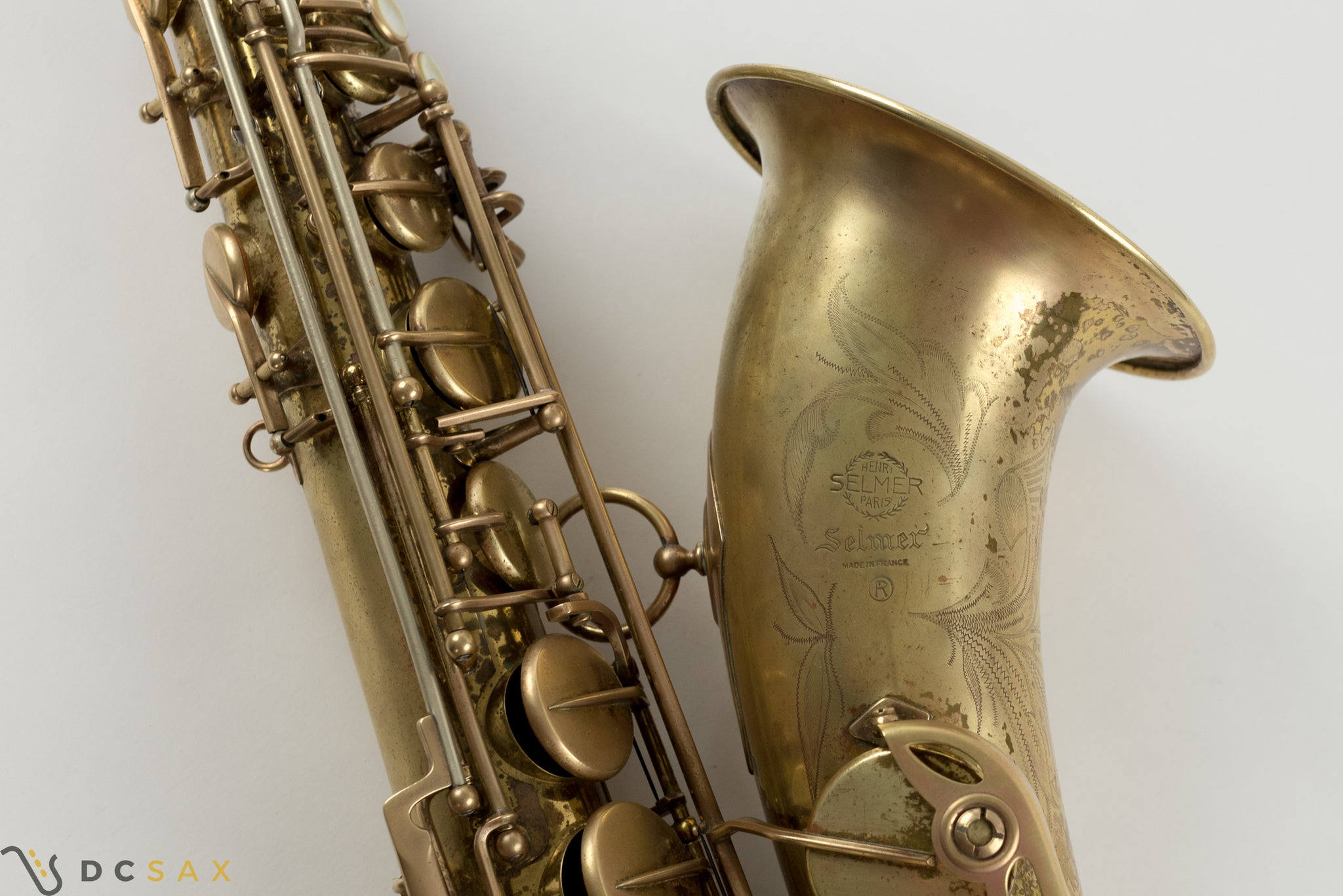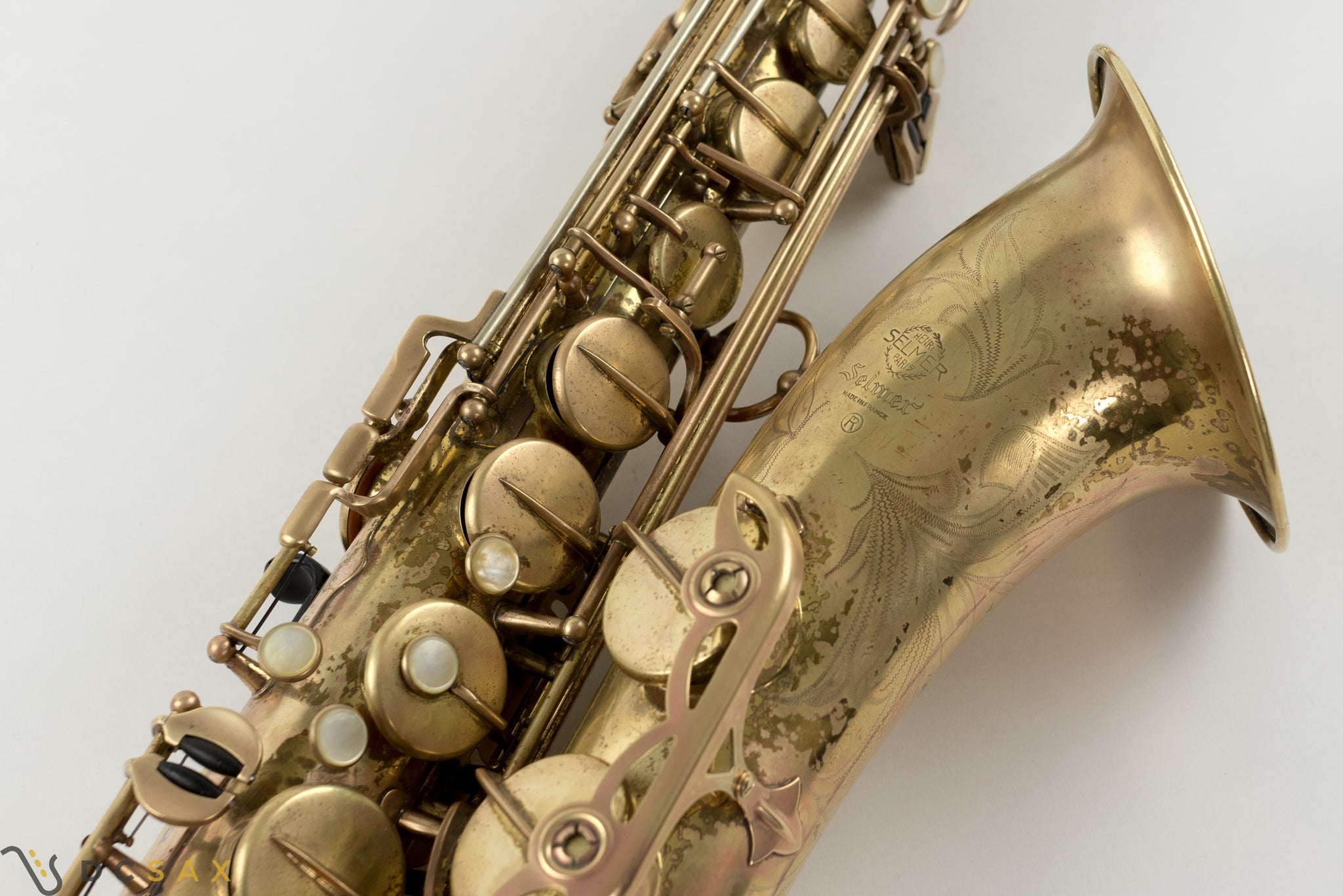 153,xxx Selmer Mark VI Tenor Saxophone, Original Lacquer, Just Serviced
1968 153,xxx Selmer Mark VI tenor saxophone with original lacquer. Here's a Mark VI from a fabulous vintage that just received a substantial cleaning and servicing by my tech prior to sale. To be fair, instead of calling this horn original lacquer, it's probably more accurate to write that it's never been relacquered. As you can see, there is not much lacquer left. In this sense, it's a player's horn, and I'd argue the missing lacquer gives it a ton of charm. There are many out there who would argue that a Mark VI without lacquer frees up the sound. The sax has been around the block, as there are several key guard feet resolders (and a couple on the Eb guard are not original). Still, the horn is in solid shape, and the result speaks for itself. The pads are in good condition and still have a lot of life left.
This 140's to early 150's is one of my favorite vintages of Mark VI tenors, as they offer the best of both worlds. The sound still has a ton of complexity to it, and the horn takes on air remarkably well. However, there's some added presence and projection that this vintage is known for, without being at all shrill or overly bright. This horn can do it all, from playing in a classical sax quartet to playing a rock gig, and everything between.