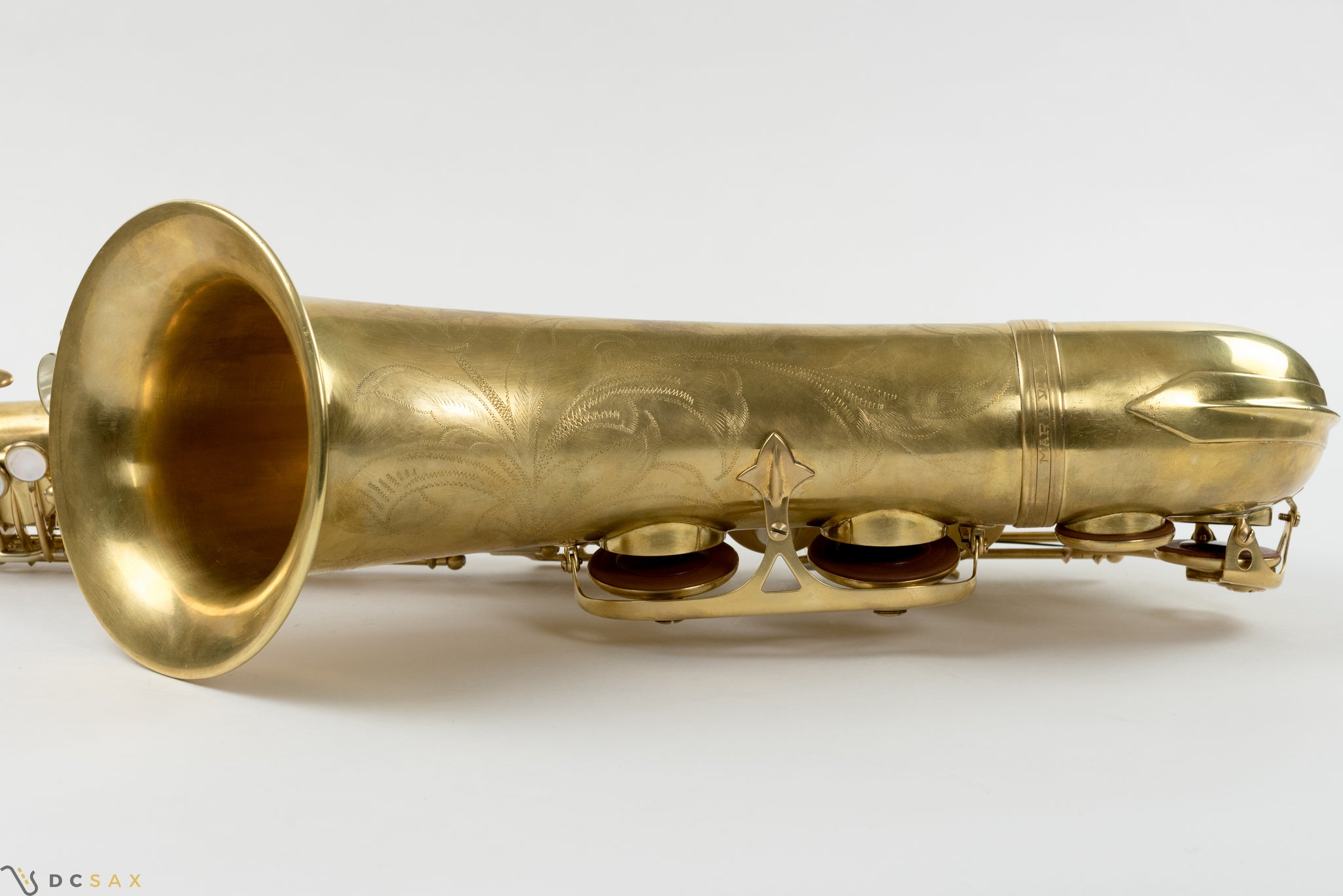 166,xxx Selmer Mark VI Tenor Saxophone, Fresh Overhaul
1969 166,xxx Selmer Mark VI tenor saxophone. Here's a 60's Mark VI tenor sax that just received a top of the line overhaul from Aaron Barnard, who is one of the very best in the business. He uses top of the line parts including Pisoni Pro pads. 
The tenor arrived having been previously relacquered, and the engraving was somewhat faded. I sent the sax to be reengraved by the same engraver who was previously an engraver for Selmer in Elkhart, IN. After this, the tenor was chemically stripped of lacquer and meticulously hand finished before receiving its overhaul. There is no lacquer left on the horn, and I expect it to darken over time, much like an unlacquered 82Z takes on a darker finish over time.
This is an incredible playing sax. It's full and alive, with a cutting, resonant sound. It has a big sound and for a VI, is slightly on the brighter end of the spectrum. Plus, Aaron's incredible overhaul puts this horn into a different category. The sound is even and alive from top to bottom. 
A 149,xxx arrived at the same time that went through the same overhaul and chem stripping process. Both horns are incredible, although play somewhat differently. The 166,xxx seen here has some more high end energy and brightness, whereas the 149,xxx has a bit more depth and richness. It's also a bit darker sounding than the 166,xxx. Both are tremendous horns, and I can't say which is better. It ultimately comes down to what you're looking for and want in your new horn.