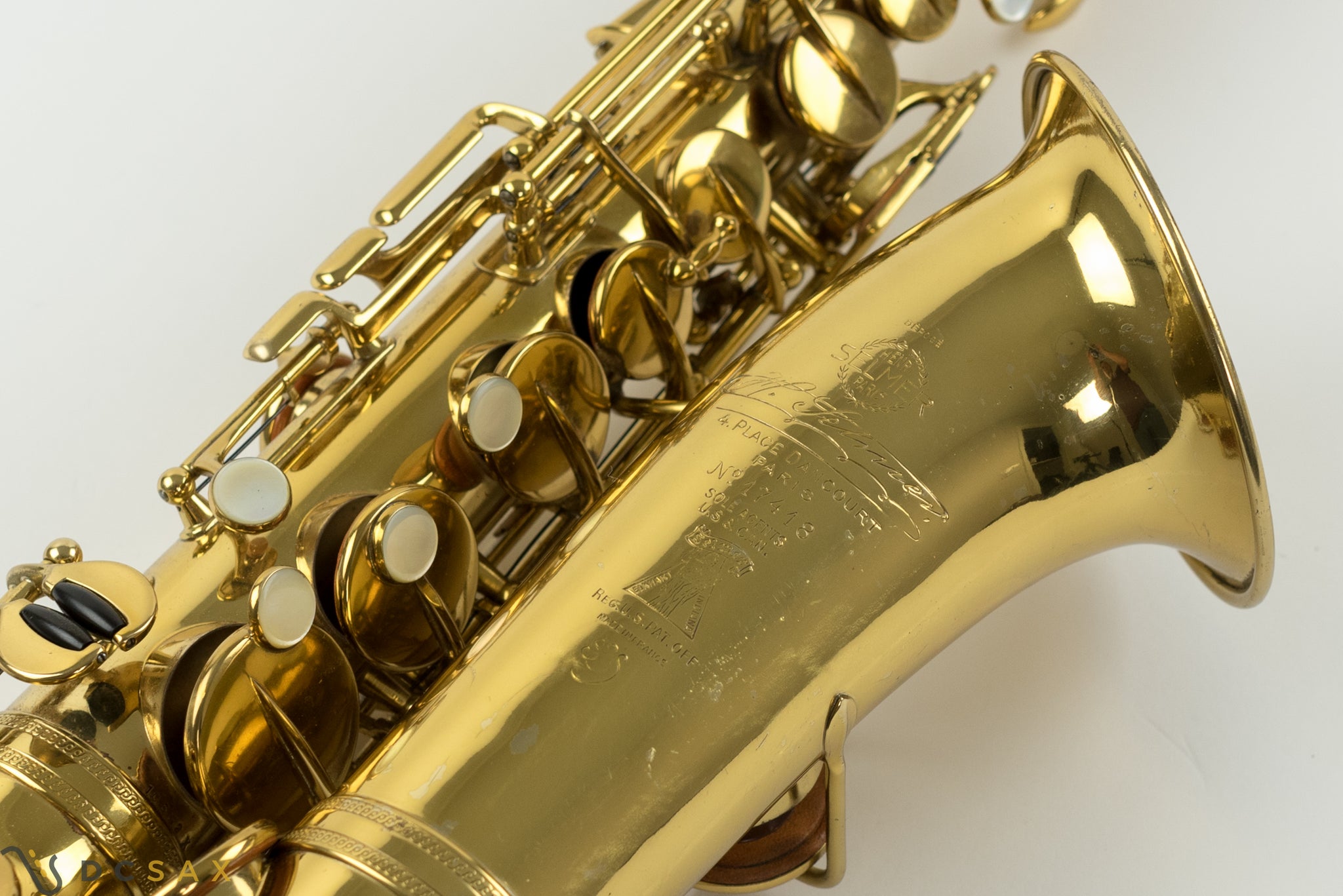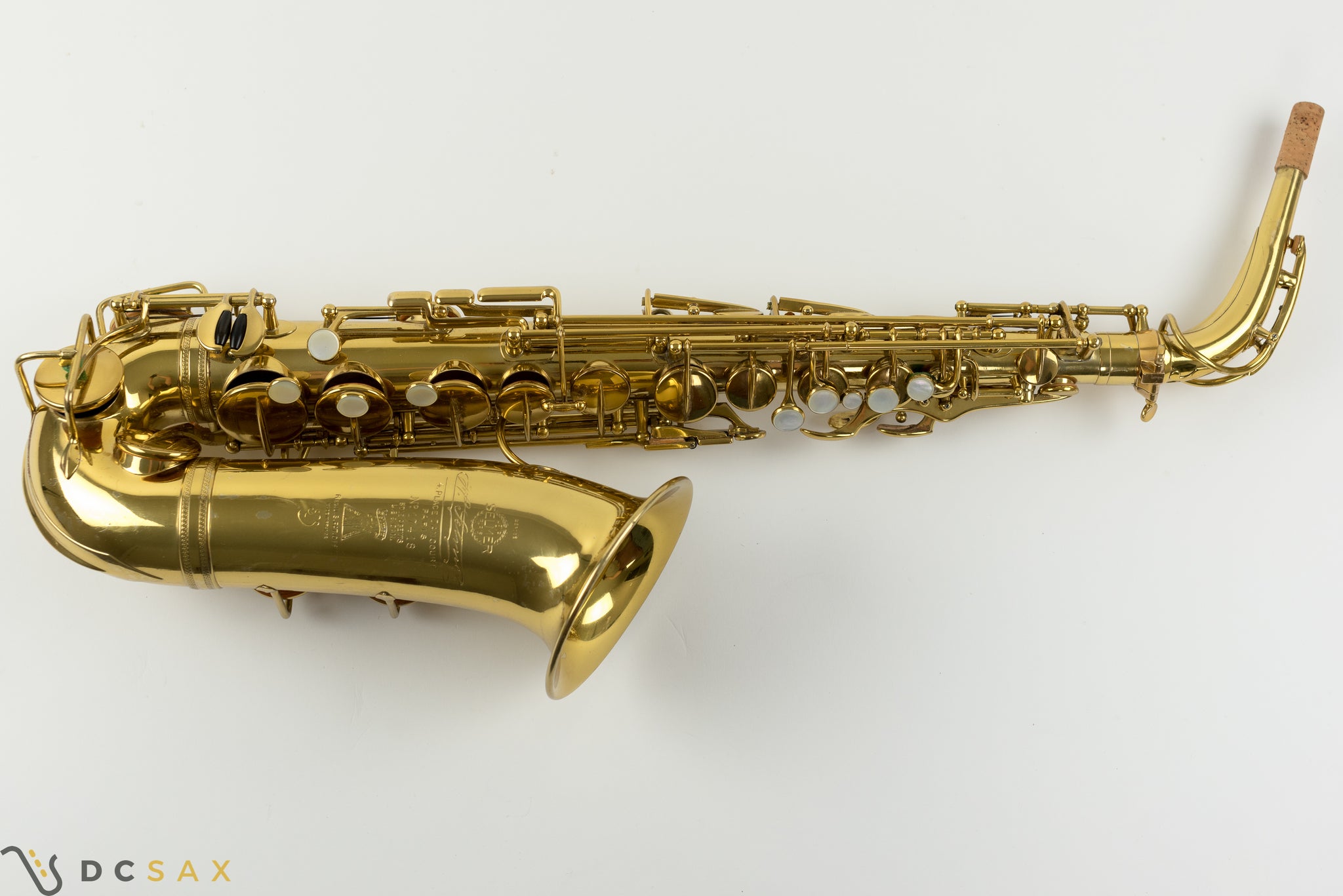 17,xxx Selmer Super Sax Alto Saxophone, Just Serviced, Video
1933 Selmer Super Sax alto saxophone, s/n 17418. This is a rare late model Super Sax, stamped SSS on the bell, which stood for Selmer Super Sax. The Super Sax is commonly referred to as the Cigar Cutter model due to the unique octave mechanism that the earlier versions have. Selmer updated the octave key design around s/n 17250 and fewer than 1000 altos were made of this type before the Radio Improved model came out. Although this horn has a different octave mechanism than the Cigar Cutter, it's practically the same horn otherwise. It has a gorgeous, warm, open sound that is darker than a Balanced Action but still projects remarkably well. 
This sax was just serviced by my repairman prior to sale. It's playing well on a mix of new and older pads. My tech replaced 9 pads, the neck cork and 10 key corks. The condition is great for its age. Like most horns of this era, the lacquer doesn't appear original but it was done well. The Selmer stamps are all very present and indicate that not much buffing took place. 
Here is a video of another 17,xxx Super Sax that recently came through the shop.