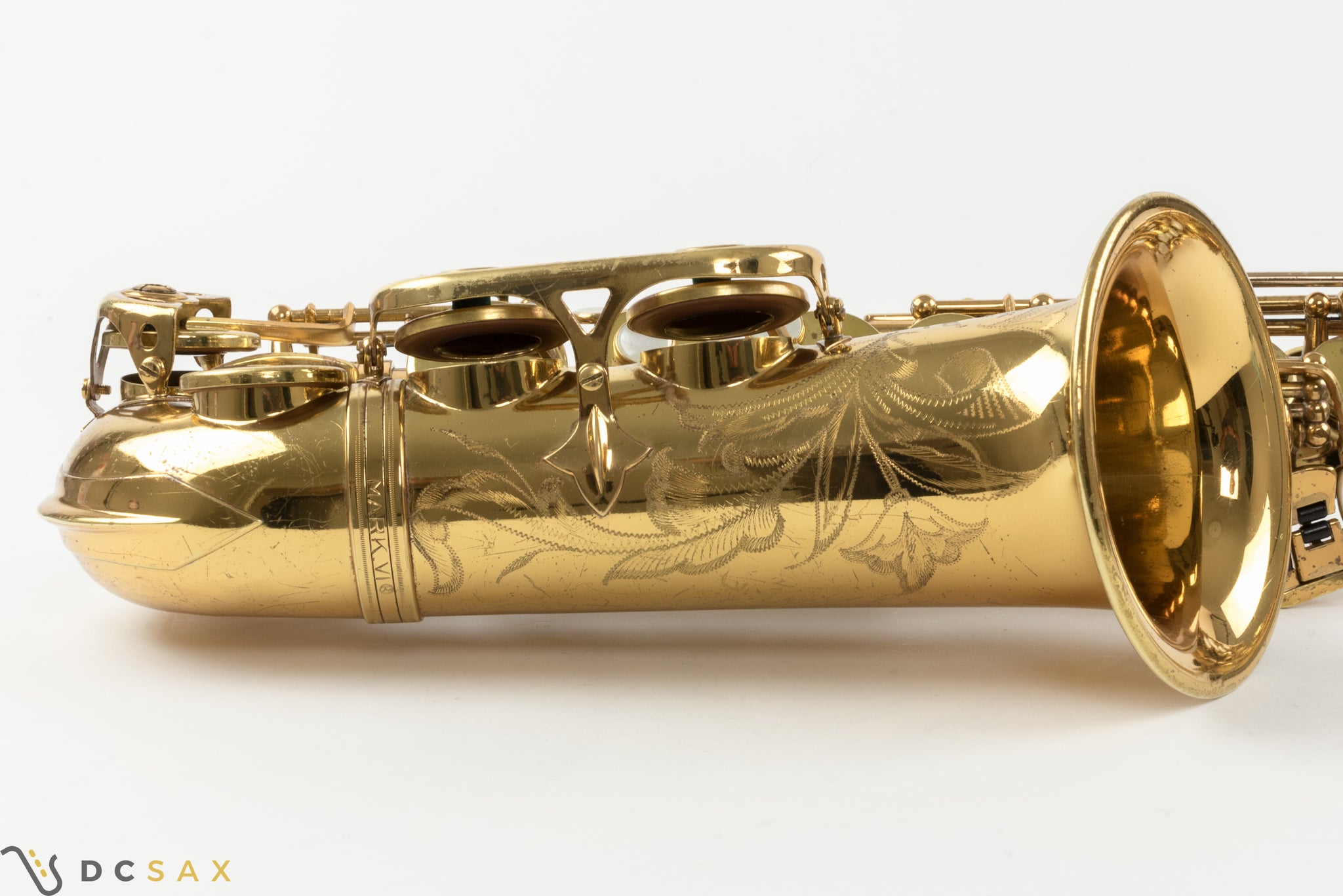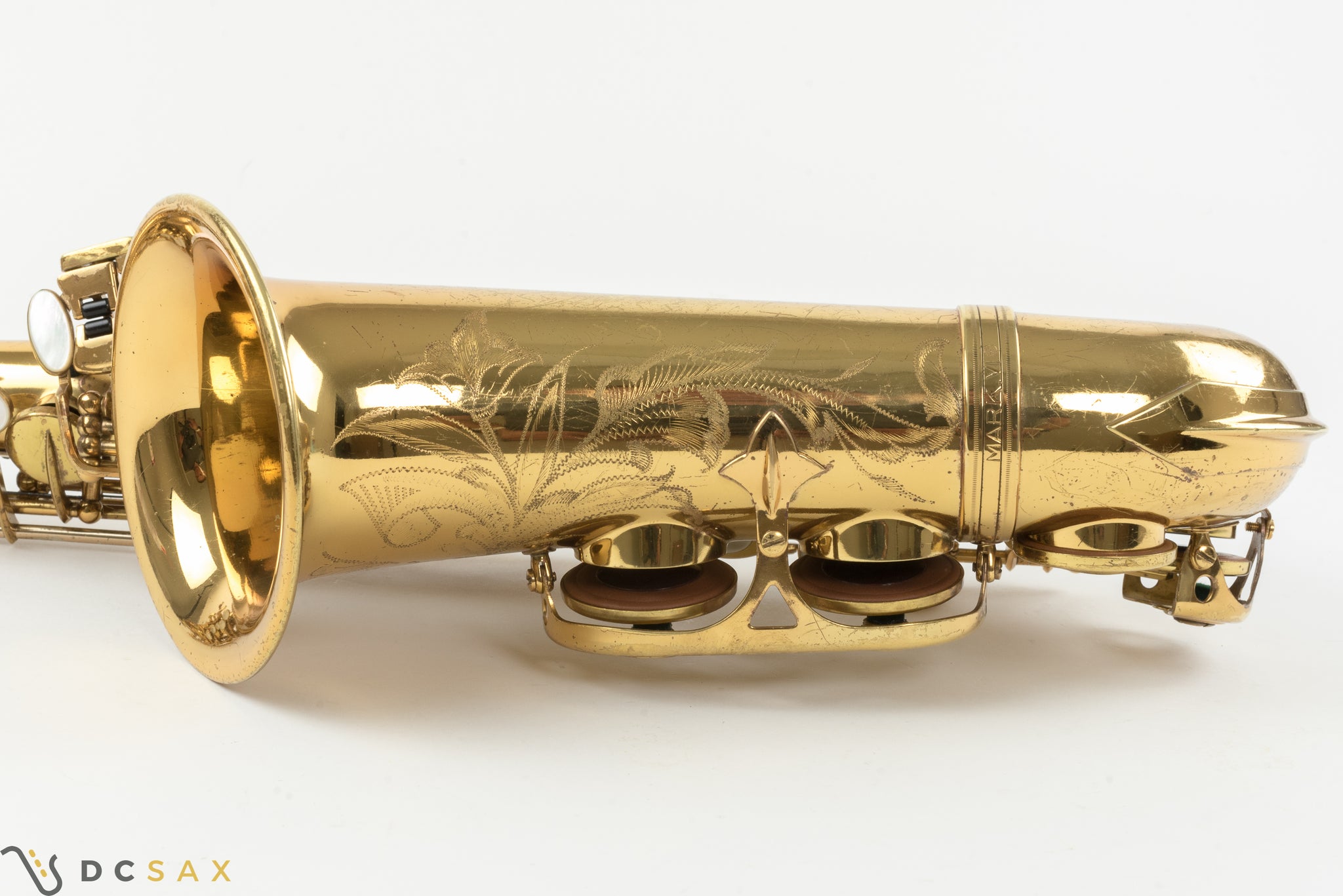 175,xxx Selmer Mark VI Alto Saxophone, 98% Original Lacquer, Fresh Overhaul
175,xxx Selmer Mark VI alto saxophone with approximately 98% original lacquer. I have found that 170-180 Mark VI altos have a ton of refinement and evenness, but still capable of amazing projection. If you're looking for a Mark VI that can do it all from classical to jazz, this range of horns should be at the top of your list. This is one of my favorite slightly off the beaten path vintages of Mark VI altos. 
This sax has a gorgeous, resonant sound that is not overly bright. The sax can be pushed without tonal spread and degradation. The horn is incredibly even in response from top to bottom. I think this would make an excellent crossover horn for someone looking to play all musical styles from jazz to classical. 
The sax was just received a full mechanical overhaul by Eric Beach, who is one of the best in the business. He uses top of the line materials, including Pisoni Pro pads. His keywork is top notch, and the action of the sax makes it feel like a new horn. The sax was fitted with plastic resonators, which is what this horn would have originally come with. The sax comes in its original case. The neck is original to the horn and has never been bent down.