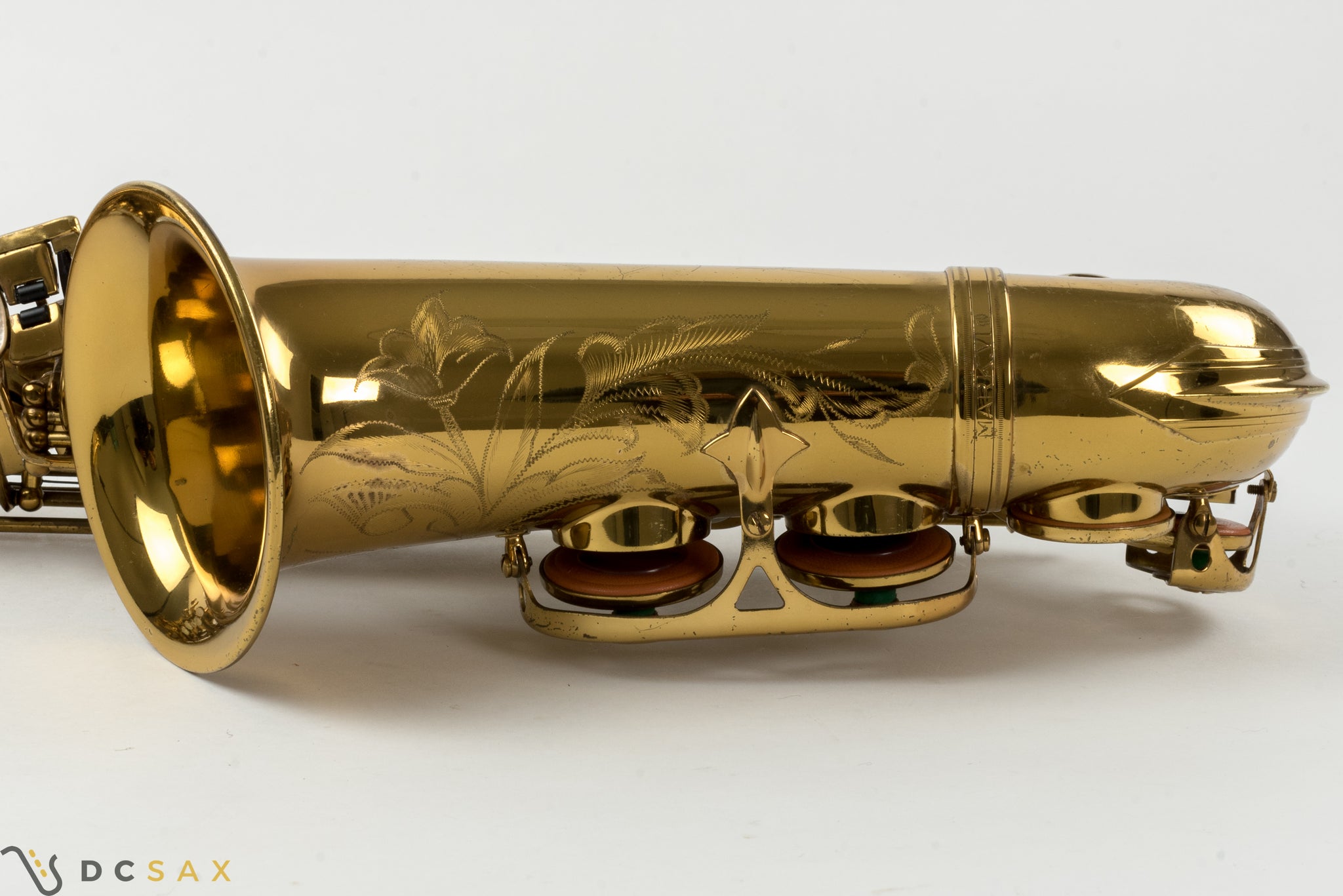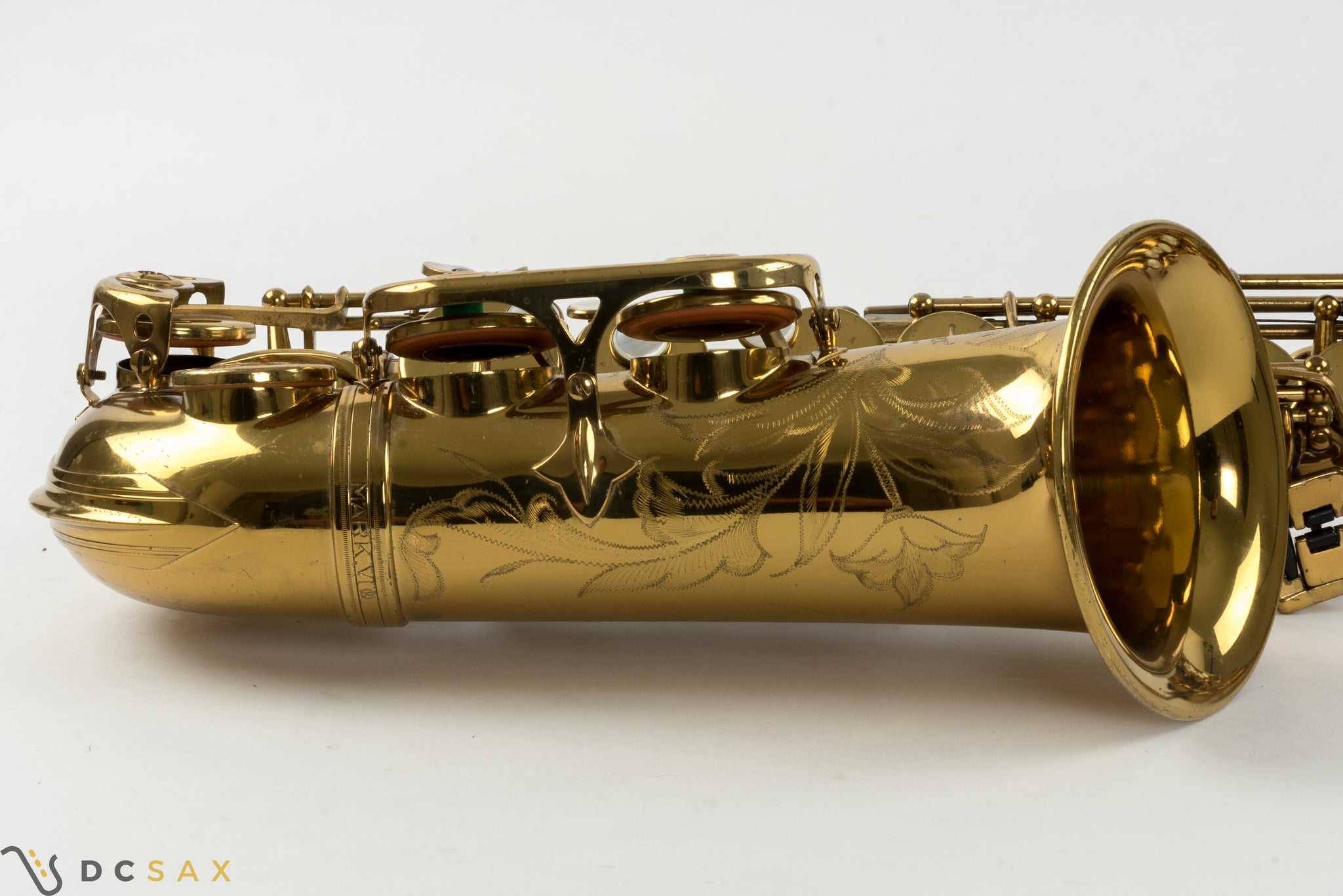 183,xxx Selmer Mark VI Alto Saxophone, 98% Original Lacquer, Video
183,xxx Selmer Mark VI alto saxophone with approximately 99% original lacquer. Here's an incredible Mark VI alto that was just serviced by my tech prior to sale. The previous owner replaced all of the pads within the last year, so they are in new/unused condition. The sax feels tight and locked in, and plays with ease from top to bottom. The overall condition is great. My tech did some light dentwork to the bow but otherwise it's a very clean horn. 
I've lately been infatuated with 170's and 180's Mark VI altos. They have a great combination of evenness, tonal color and ability to project without getting too spread sounding when pushed. This sax has a great core and is incredibly resonant.