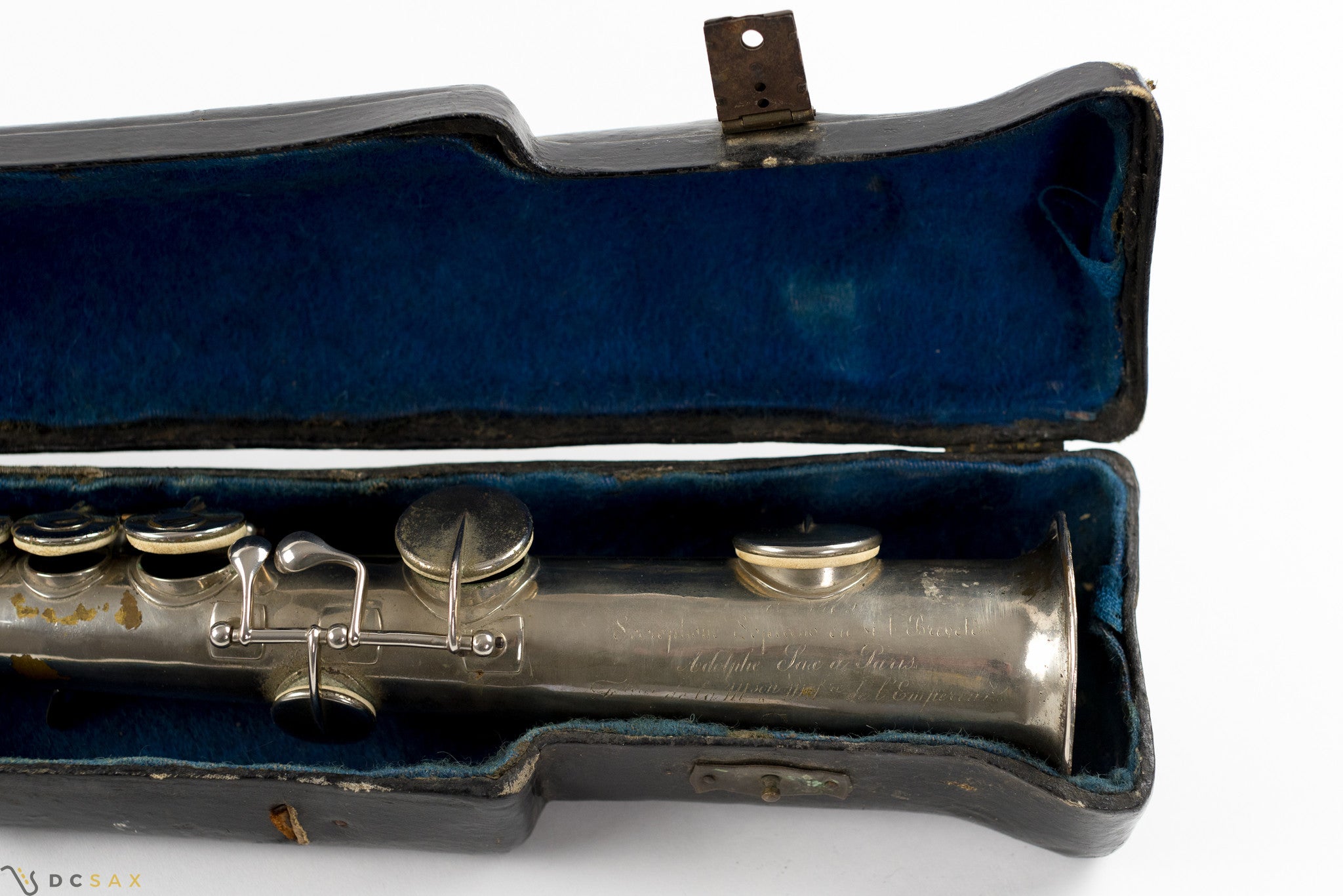 1857 Adolphe Sax Soprano Saxophone With Original Adolphe Sax Mouthpiece
1857 Adolphe Sax soprano saxophone, s/n 15,xxx. Here is an extraordinarily rare soprano saxophone, made just a decade or so after Adolphe Sax patented his design. For its age, the overall condition of this saxophone is excellent. From what I can tell, the saxophone can play in tune at A=440. Although the saxophone currently plays with difficulty on a very old set of pads, it will need a full and careful restoration to return to playing condition. The sax is priced as-is, but please contact me if you're interested in receiving a full mechanical restoration from my repairman, who has a ton of experience with these instruments. As-is, I believe this instrument is in comparable condition to those found in a museum.
The sax remarkably comes with what I believe is the original mouthpiece and case. Please take a close look at the pictures. The saxophone is nickel plated which has preserved this saxophone well. Please visit my website for many additional pictures.