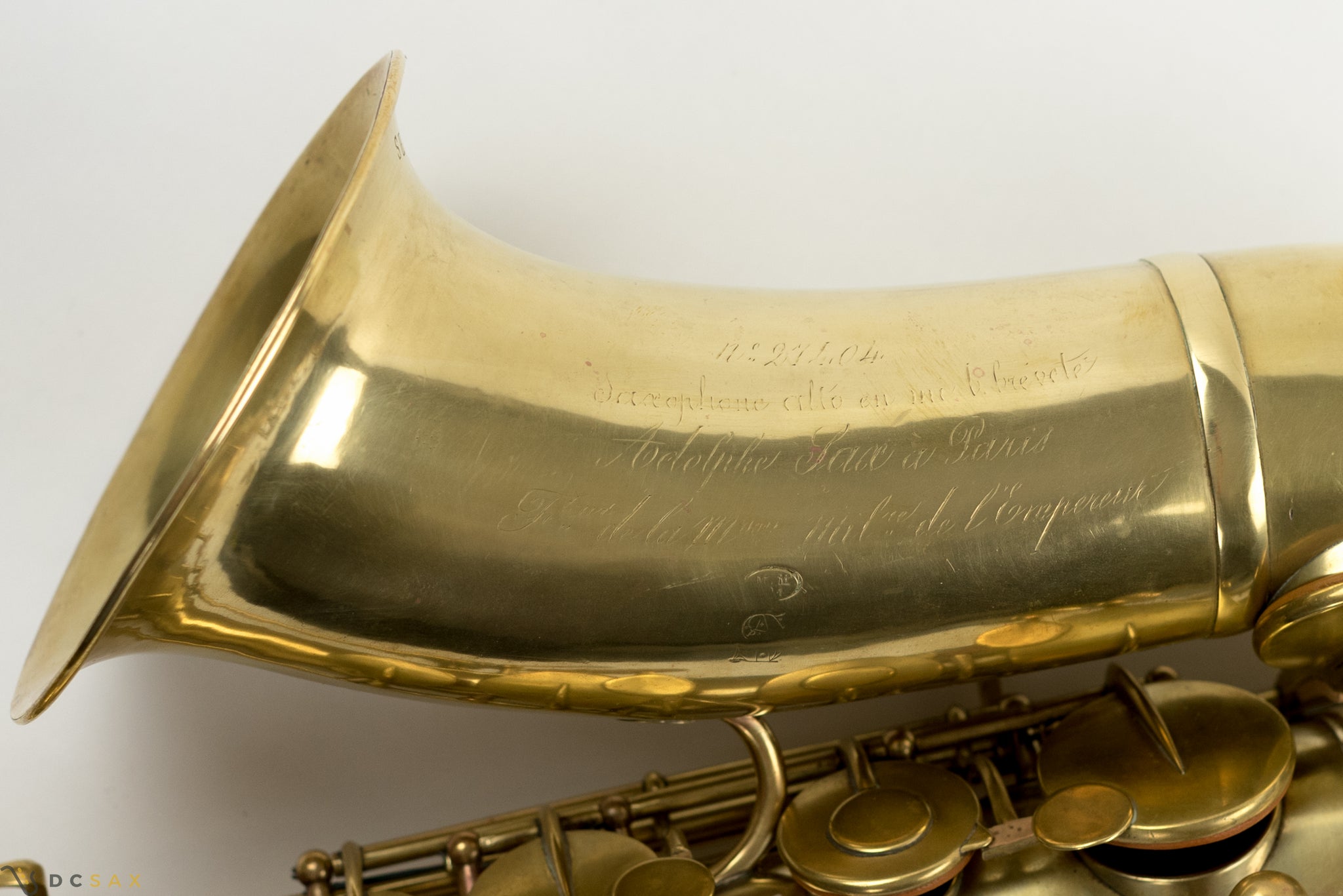 1865 Adolphe Sax Alto Saxophone, Just Restored
1865 Adolphe Sax alto saxophone, s/n 27,xxx. Here is a 150 year old alto saxophone made in the factory of Adolphe Sax, the inventor of the saxophone. Considering its age, the overall condition of the sax is incredible. The engraving and stamps are still very clear on the bell. The sax comes in a soft shell case. Of course given the rarity of such a saxophone, it will be meticulously packaged for shipment upon purchase.
This sax just received a full mechanical restoration from my tech, who specializes in restorations of old horns like this. In addition to his excellent restoration work, he repairs rare musical instruments for the Smithsonian. He did an exceptional job with this horn. Luckily, this sax plays in tune at A=440. Many saxophones from the 1800's were up to a full step higher, making them difficult to play along with other instruments. 
This sax is appealing to both the player and collector. The sound is beautiful -- darker and more supple than today's horns. The sax also has two octave keys. The first one is used between middle D and G#, and the second one is used for A and above. There is no bis Bb, alternate F#, fork F, low Bb, etc. This takes some getting used to, but is a fun challenge. It's amazing to think that Jules Demersseman composed Fantaisie for a saxophone much like this. This piece is challenging enough on modern horns and mind boggling that saxophonists could play this piece on a period horn.