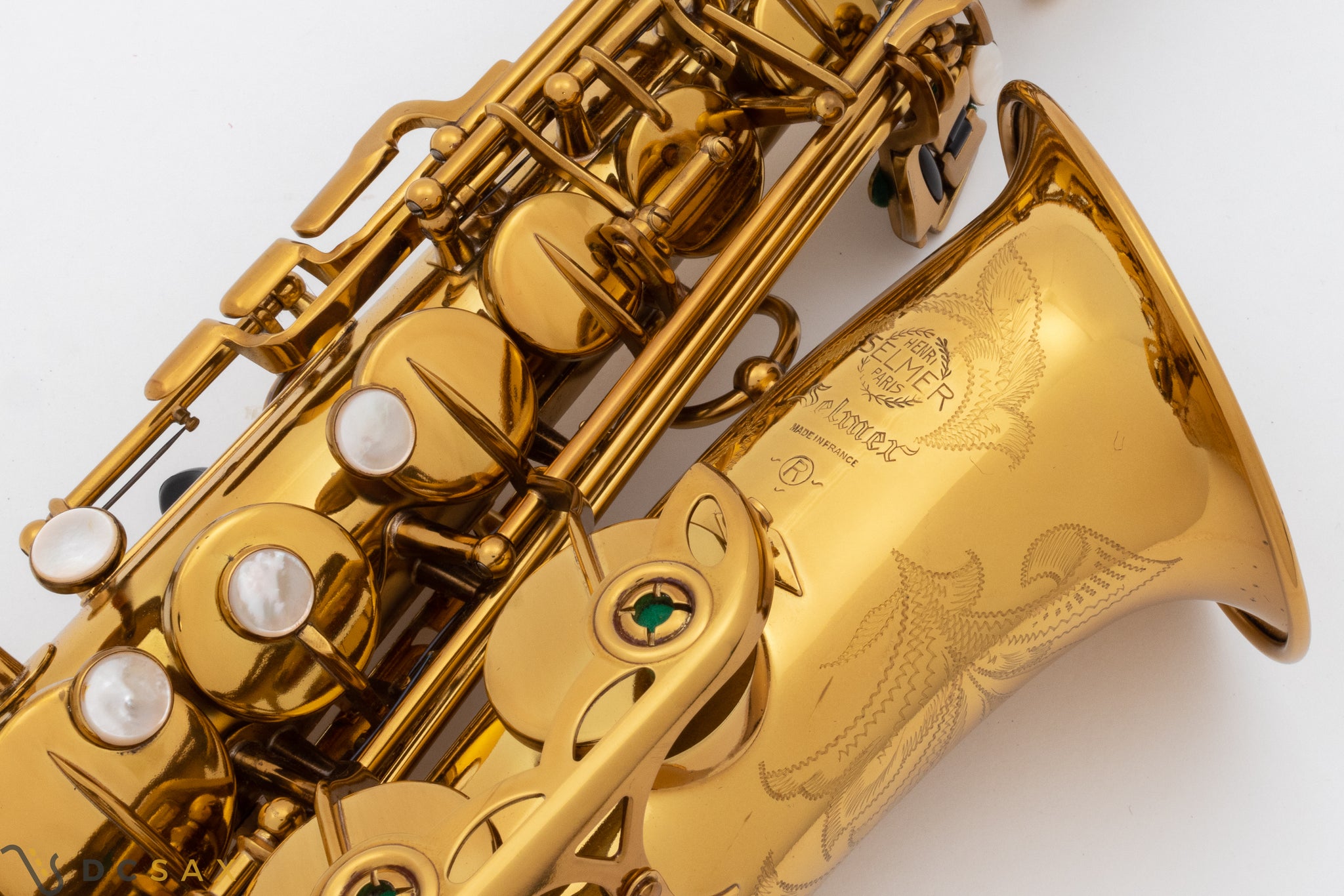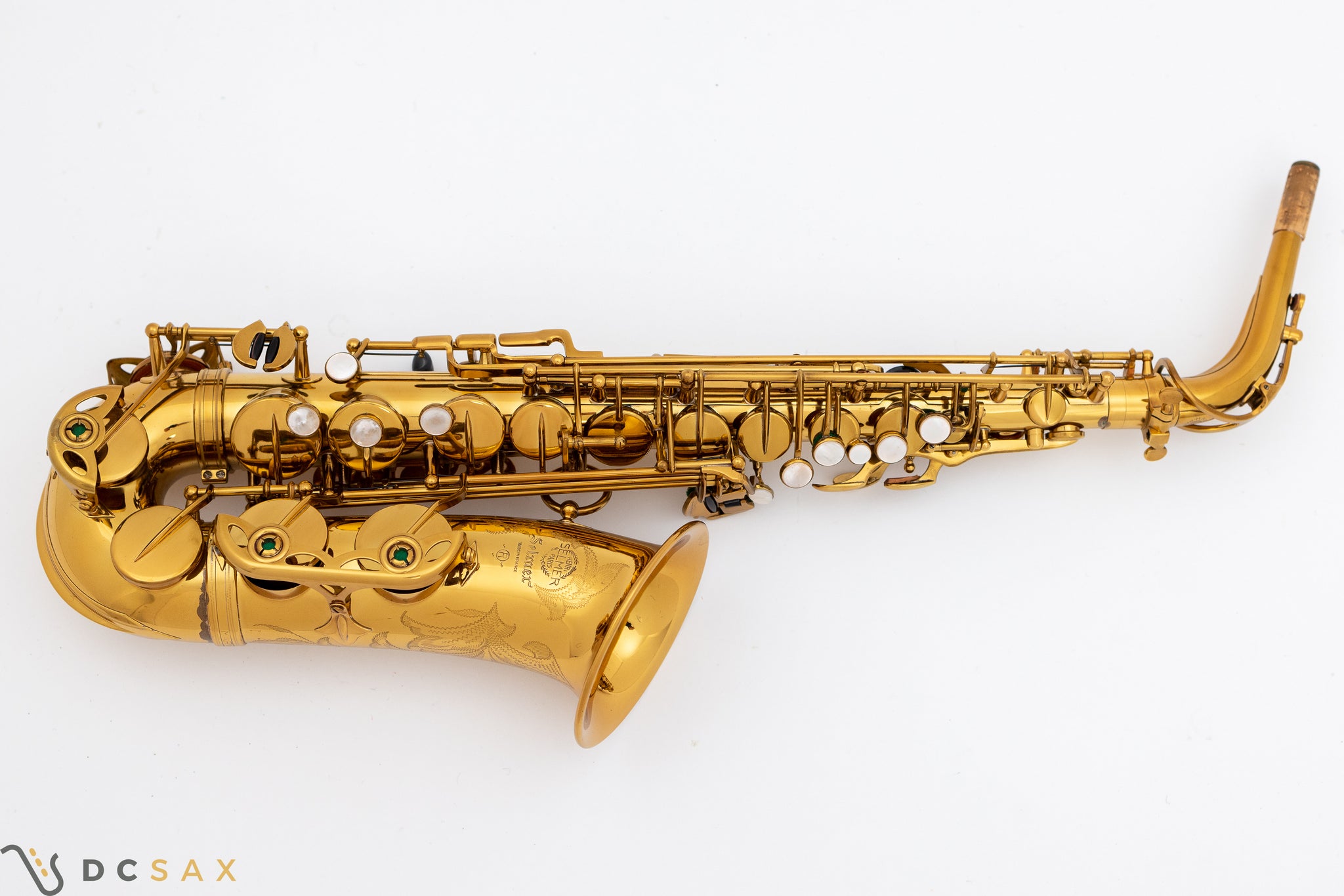 187,xxx Selmer Mark VI Alto Saxophone, Near Mint, Video Demo, WOW!
 187,xxx Selmer Mark VI alto saxophone with 99.9%+ original lacquer. Here's a stunning vintage Mark VI that looks pretty much the same way it did when it left the factory over 50 years ago. Everything is original on this horn. All original pads, resonators, corks, felts, etc. There are zero dents and very few light scratches. The is some oxidation near the top of the bow where it attaches to the bell, but that's the only lacquer wear I see on this beauty. Remarkably, the pads are still sealing well despite not being played for 50 years. This horn could benefit from either an adjustment or repad.

It's always a treat to play relatively unused Mark VI's. The pearls still feel smooth and unused, and the action still needs new and tight. I have found that Mark VI altos in the 180's have a ton of refinement and evenness, but are still capable of having amazing projection. If you're looking for a Mark VI that can do it all from classical to jazz, this range of horns should be at the top of your list. This is one of my favorite slightly off the beaten path vintages of Mark VI altos.