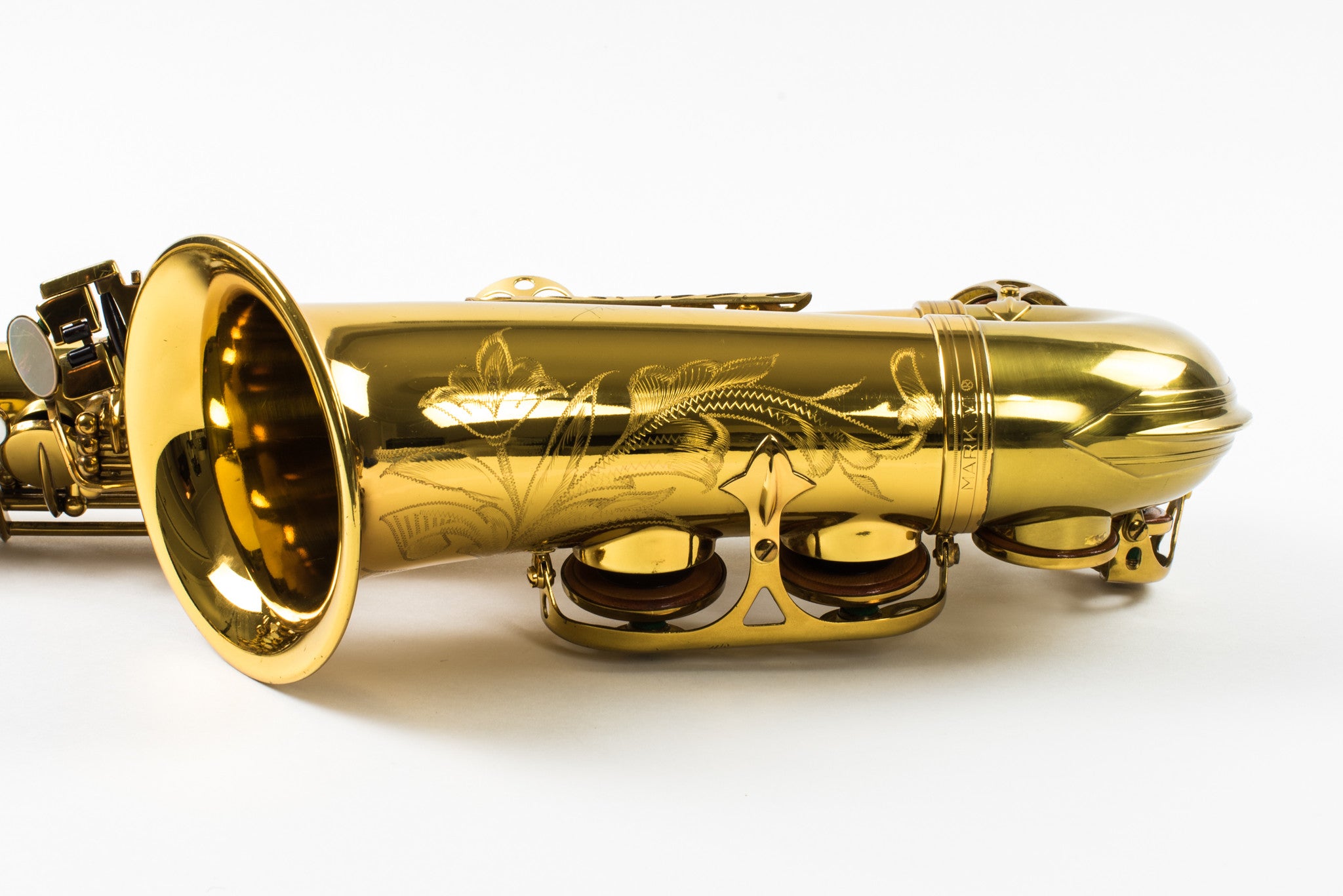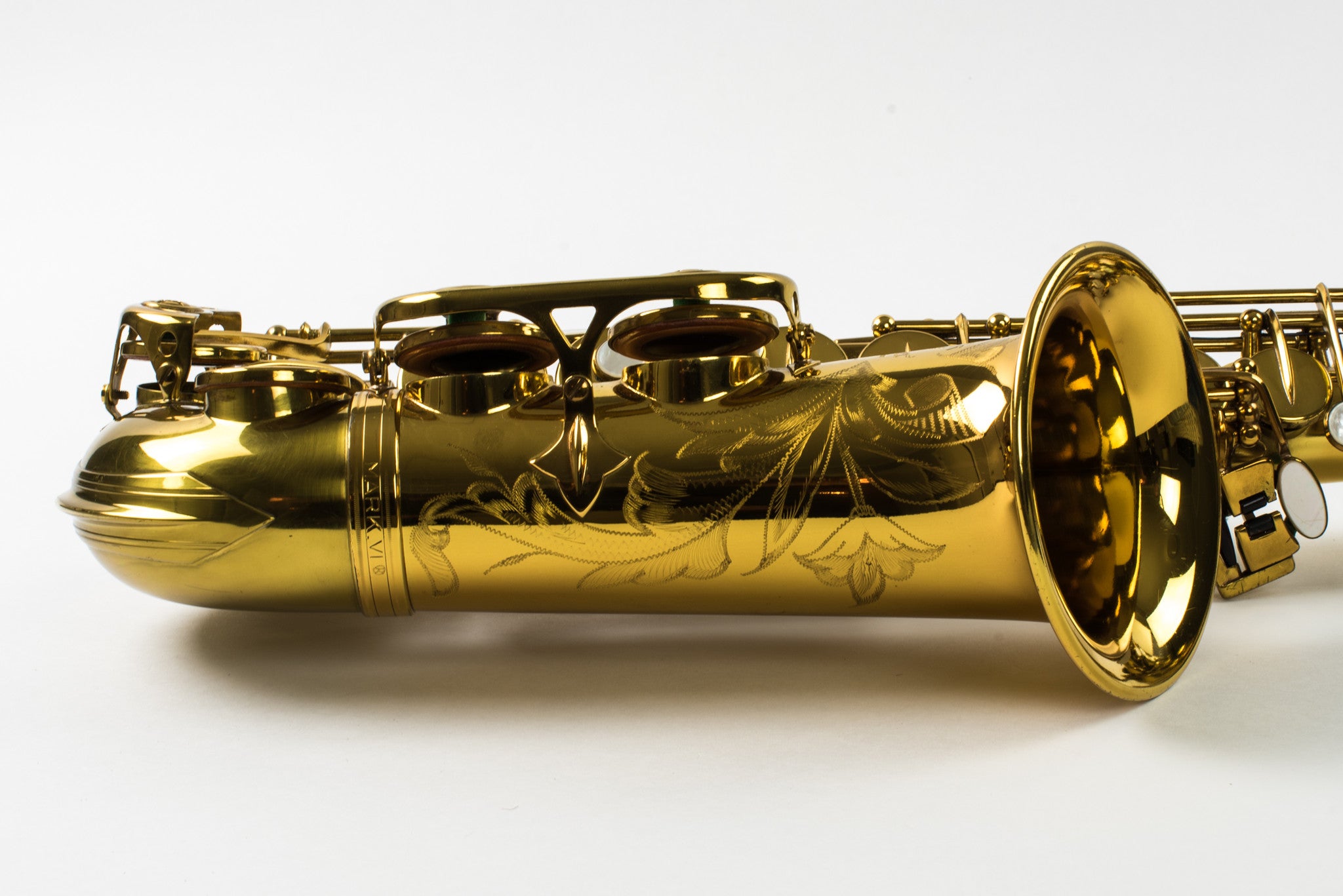 188,xxx Selmer Mark VI Alto Saxophone, Near Mint, 99% Original Lacquer
Selmer Mark VI alto saxophone, s/n 188,xxx, with 99% original lacquer. Here is a very well preserved Mark VI alto saxophone that has remarkably few miles on it. The original owner played it for a couple of years, and then put it away in its case for the next few decades.
The pads, felts and corks are all original. Although the sax played well on arrival, I had my repairman regulate the pads so that they seal perfectly. The horn still plays very well on the current set of pads. As you'd expect from a horn of this condition, the action feels smooth and tight. The neck is original to the horn and has never been bent down. The case is a Tripack in excellent condition with two working zippers.
There are no dents or dings, and I don't see any evidence of previous dent repair. The bow looks great, with absolutely no dents or dent repairs, but I should point out that it has developed a slightly darker color of lacquer than the body and the bell. The neck shares the similar color as the bow. This is not uncommon for older Mark VI's in great condition like this to oxidize differently in different areas. 
Sonically, this is a very lively horn with great projection and brilliance. It's certainly not a paint peeler, but it's slightly on the brighter end of the spectrum. Very nice indeed!