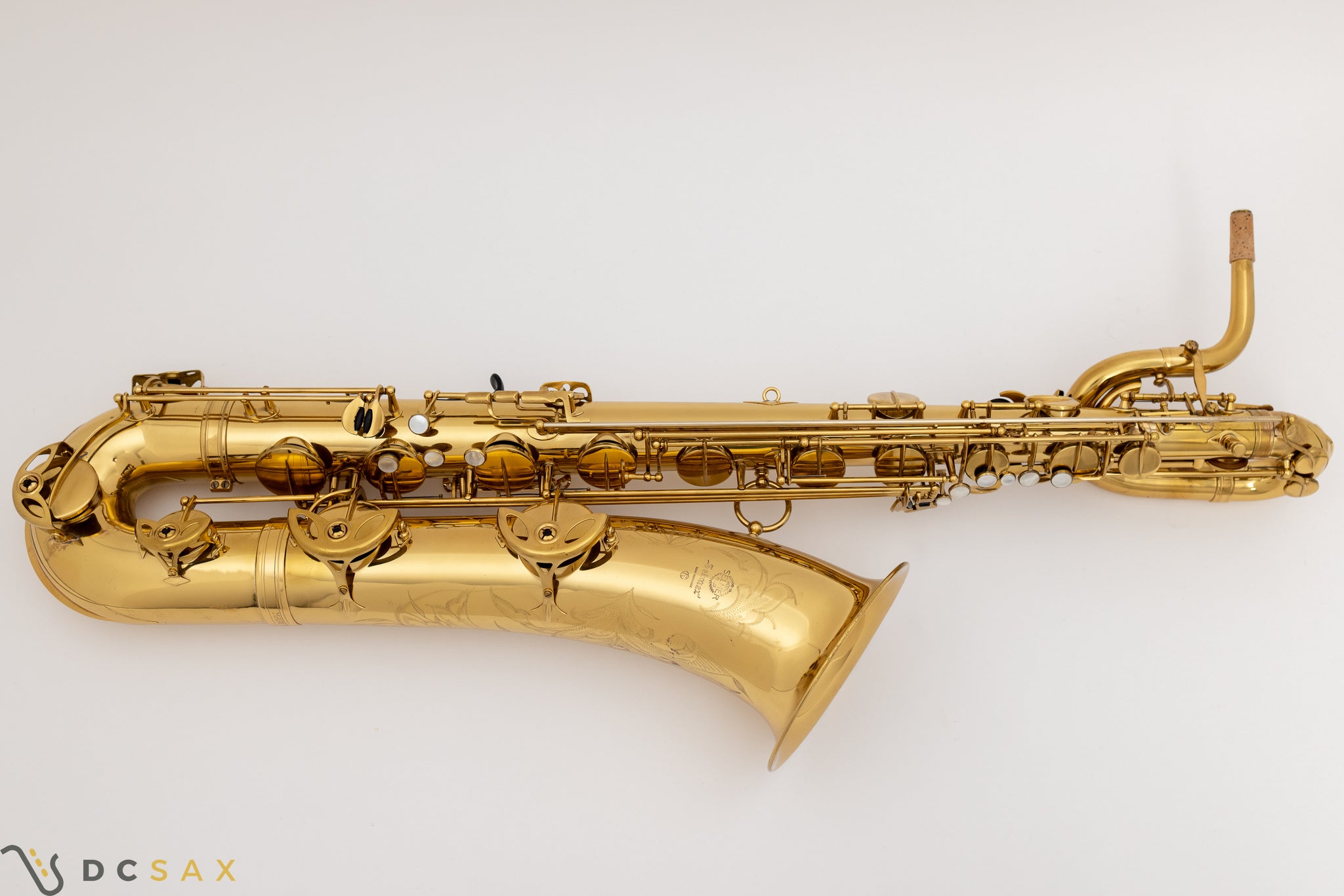 188,xxx Selmer Mark VI Baritone Saxophone, 99%+ Original Lacquer, Fresh Overhaul
188,xxx Selmer Mark VI baritone saxophone with 99%+ original lacquer. Here is a remarkable Mark VI baritone, previously owned by the legendary musician and businessman Roy Maier. He was a member of the Paul Whiteman Orchestra, and later founded the Roy Maier Reed Company, which made Rico, LaVoz and many other iconic American reeds. Maier had a distribution agreement with Selmer for decades, even including his reeds along with every Selmer that was sold in the US. When Roy Maier retired, Selmer gifted him this baritone saxophone for his years of partnership with Selmer. 
I acquired this saxophone from Roy's son who has had it in his possession for over 40 years. He told me that when Roy acquired the saxophone, he was no longer playing saxophone, so this sax sat unused for its entire life. The sax never had a case until I acquired the sax, so even though the sax is in unplayed, original condition, there are some bumps and dentwork that was a result of the sax being outside of a case its entire life. Sure enough, the finish is immaculate and largely scratch free outside of the dentwork and resolders. 
Aaron Barnard just performed a full mechanical overhaul and carefully sorted out the dentwork. The sax is gorgeous and still feels like a new saxophone despite being 50 years old. The sax comes in a Bam case which retails for $1000+.