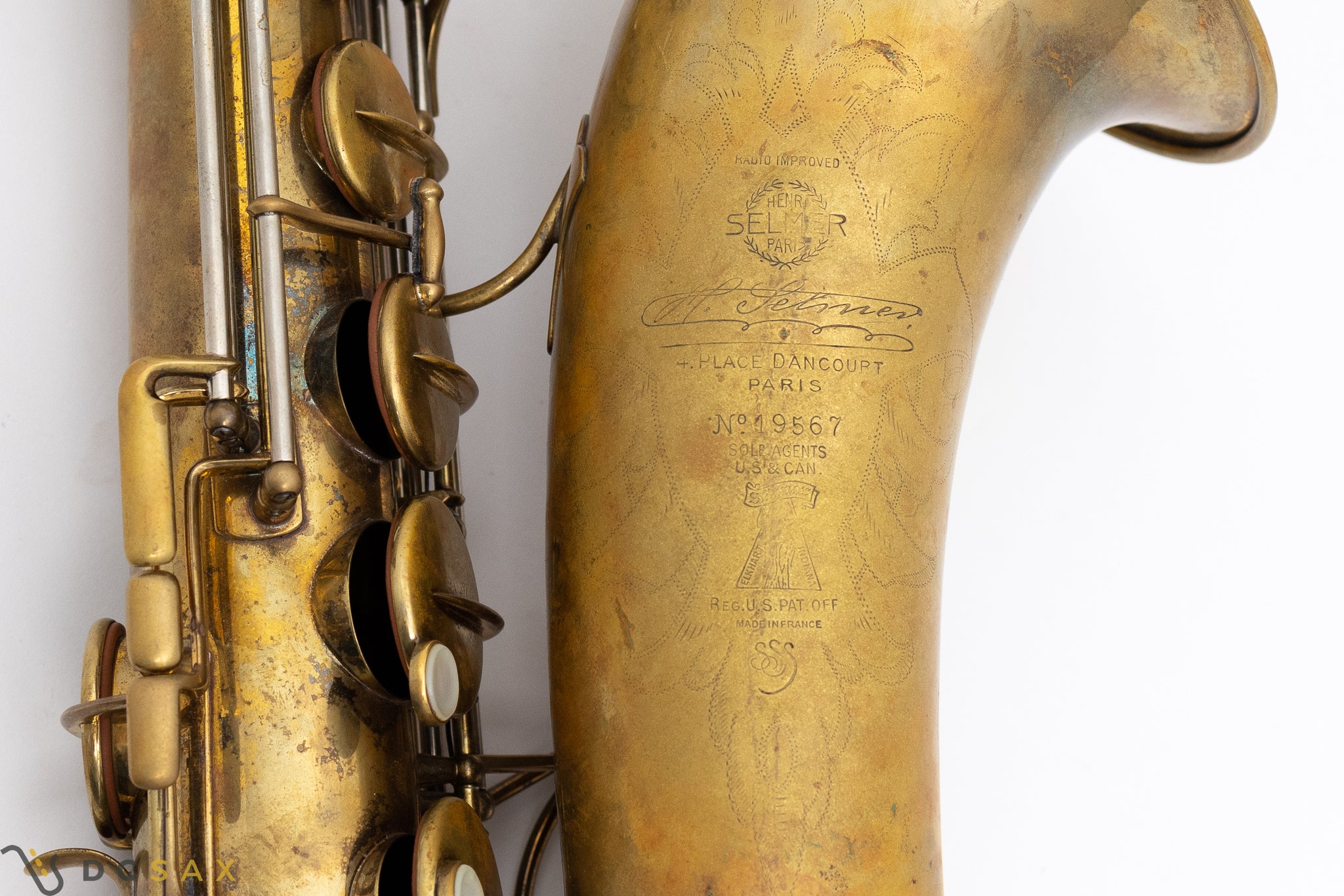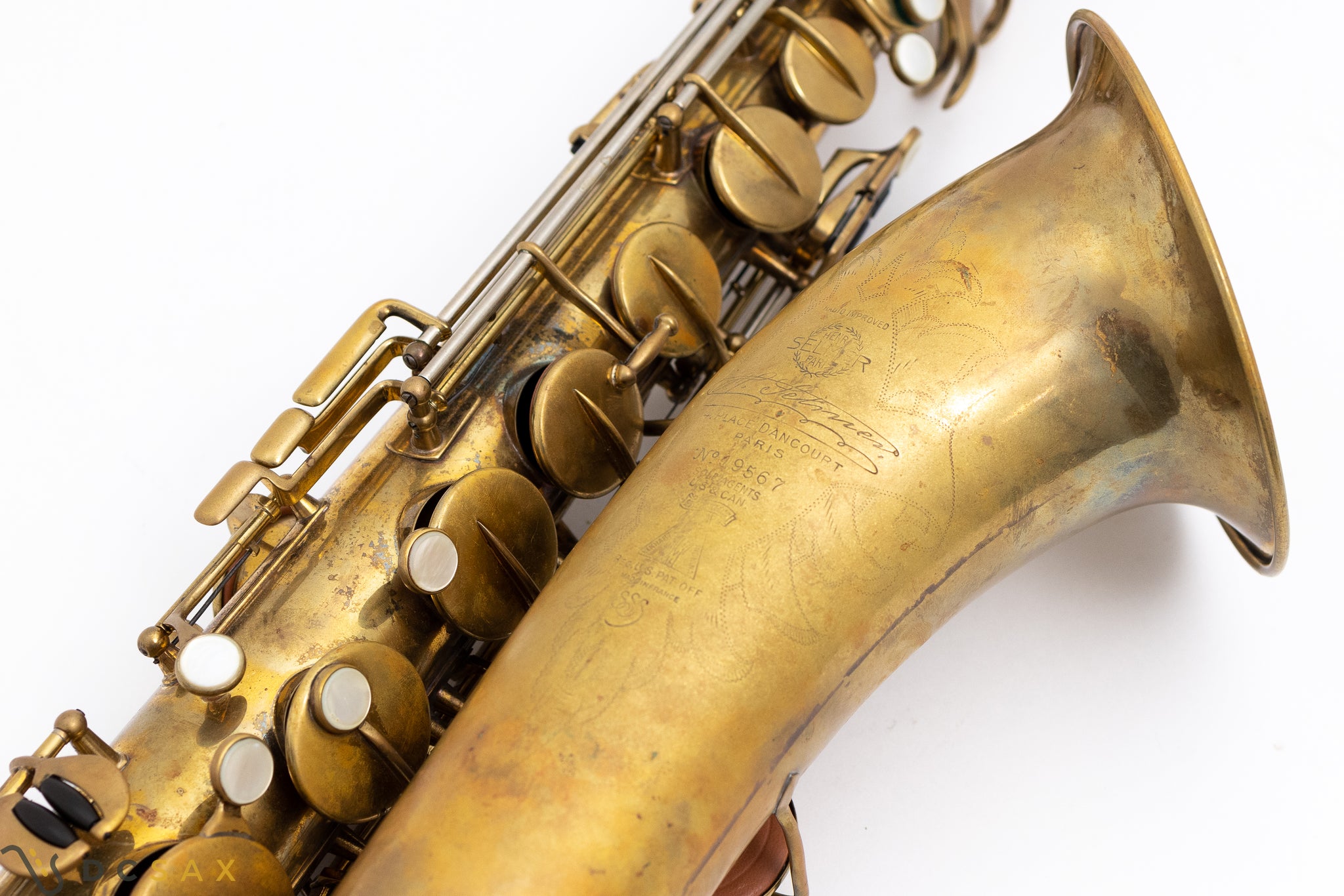 19,xxx Selmer Radio Improved Tenor Saxophone, Video
1934 Selmer Radio Improved tenor saxophone, s/n 19567. Selmer made around 2000 Radio Improved saxophones for only two years. You don't see many of these horns for sale because there are just so few out there. In fact, Selmer made around 100 Mark VI's for every Radio Improved saxophone!

This sax received a full mechanical overhaul in 2019. The sax was used sparingly since then, so the pads are still in new condition. It still has the feel of a fresh overhaul. The horn is affixed with waffle style metal resonators. The neck appears to have a very faint hairline crack along its curve, however there is no air leakage from the area. After consulting with a well known repairman who is a sax neck guru, his recommendation was that neck can be left as is and poses no issues with careful handling. The sax comes in a Gator hard shell case. 

This is a gorgeous sounding vintage Selmer. It has an enormous sound that is warm and broad, but still has amazing projection when pushed.