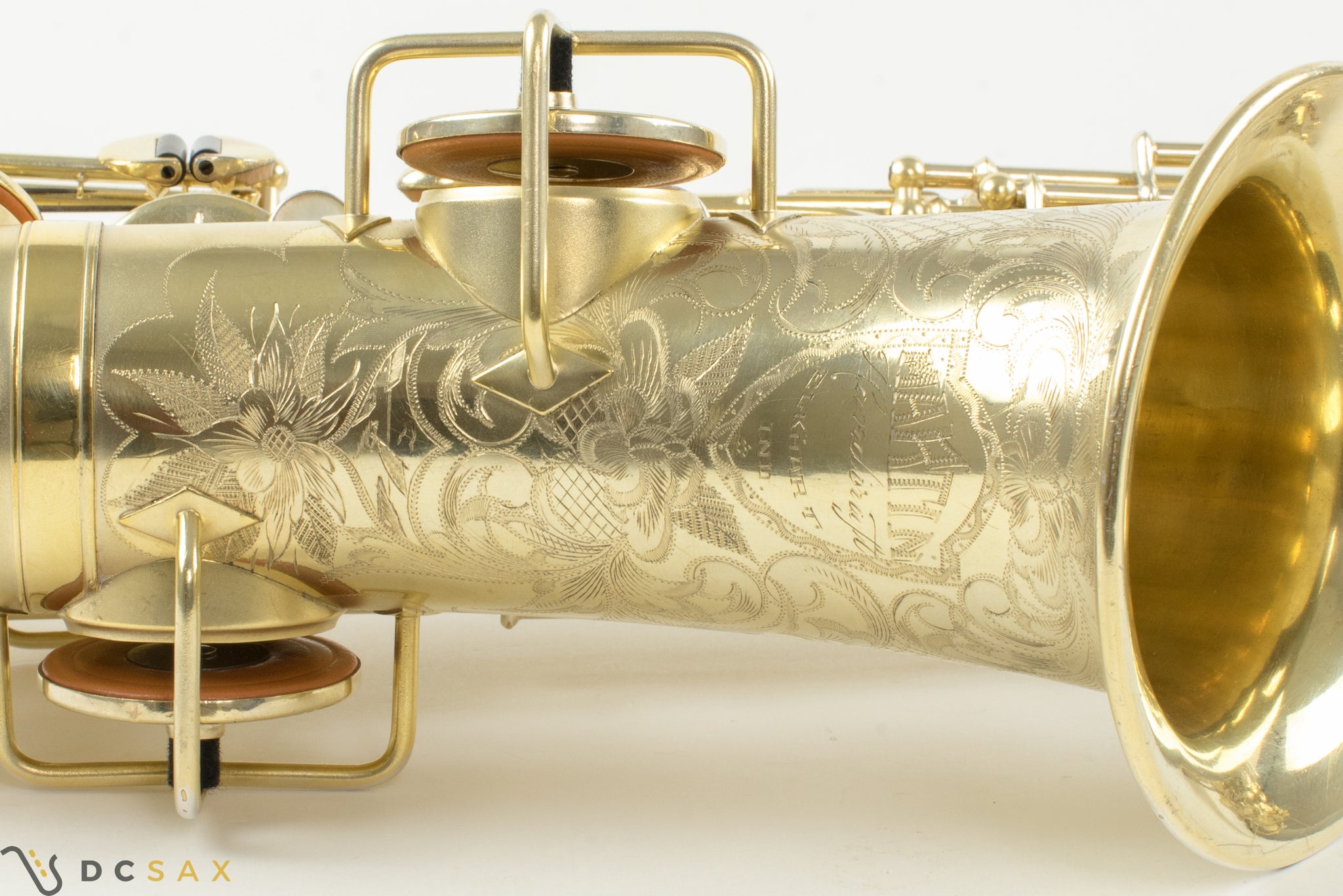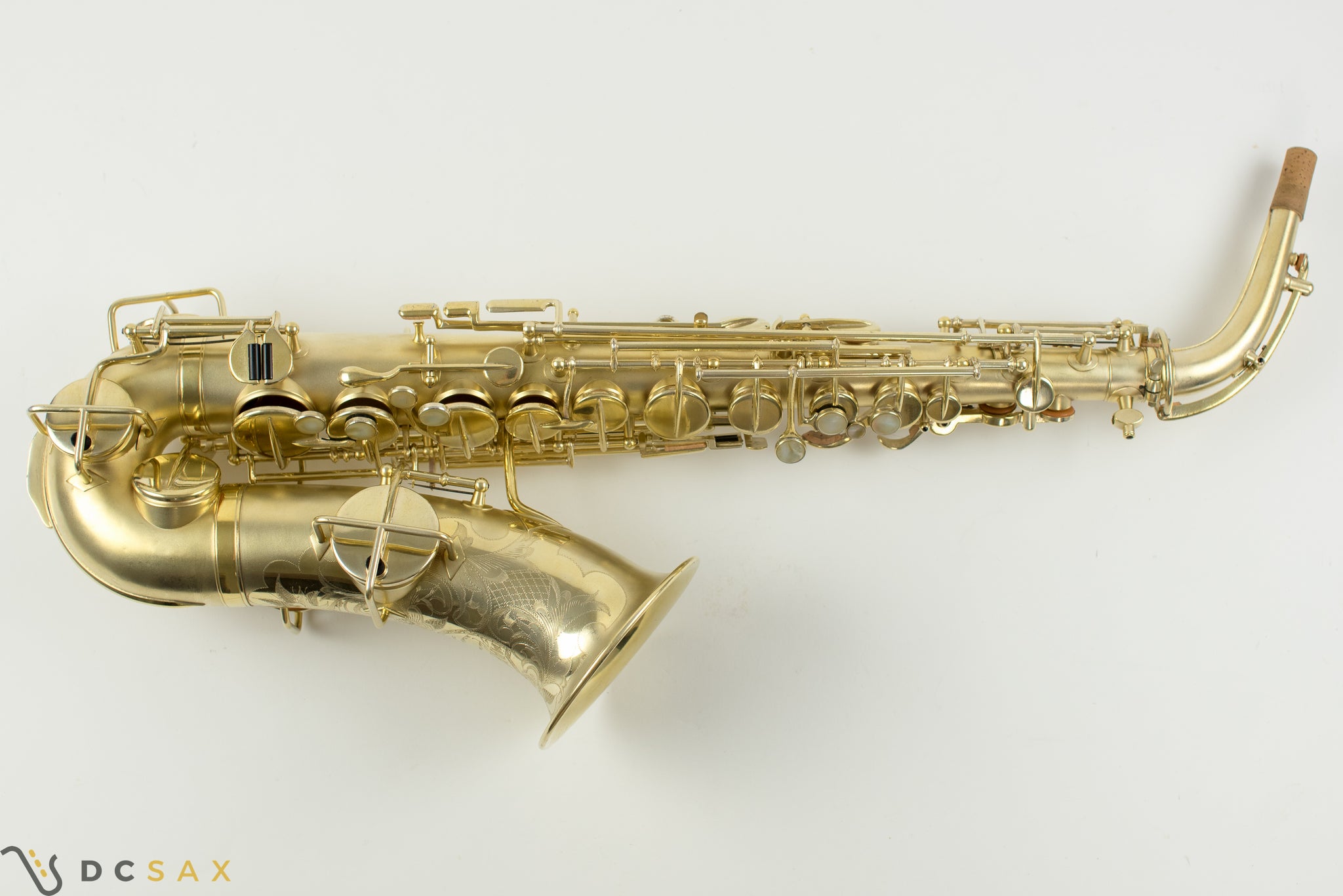 1925 Martin Handcraft Alto Saxophone, Gold Plated, Near Mint, Overhaul
1925 Martin Handcraft alto saxophone, s/n 62076. This saxophone arrived as a disassembled body that was nearly black from oxidation, with a bag of keys. It belonged to a retired repairman who assured me that once the sax was polished up, this would be one of the prettiest saxophones I'd ever seen. Boy, was he right. The gold plating is nearly 100% intact, and the engraving is just stunning now that it can be seen without the oxidation. 
Eric Beach performed the careful restoration, and spent many hours hand polishing every last bit of the horn. The sax has all new pads, felts and corks and is now playing the way it was when it left the factory nearly 100 years ago. 
I think that more players are starting to come around to classic American horns, because when properly fixed up, they are fantastic players. The sax has a beautiful warm, rich tone that is very lyrical. For a bit over the cost of a good overhaul, you'll have a fantastic horn that will give its new owner another lifetime of musical enjoyment. The sax comes in a used ProTec case, which fits it well. Both zippers work although the leads are missing.