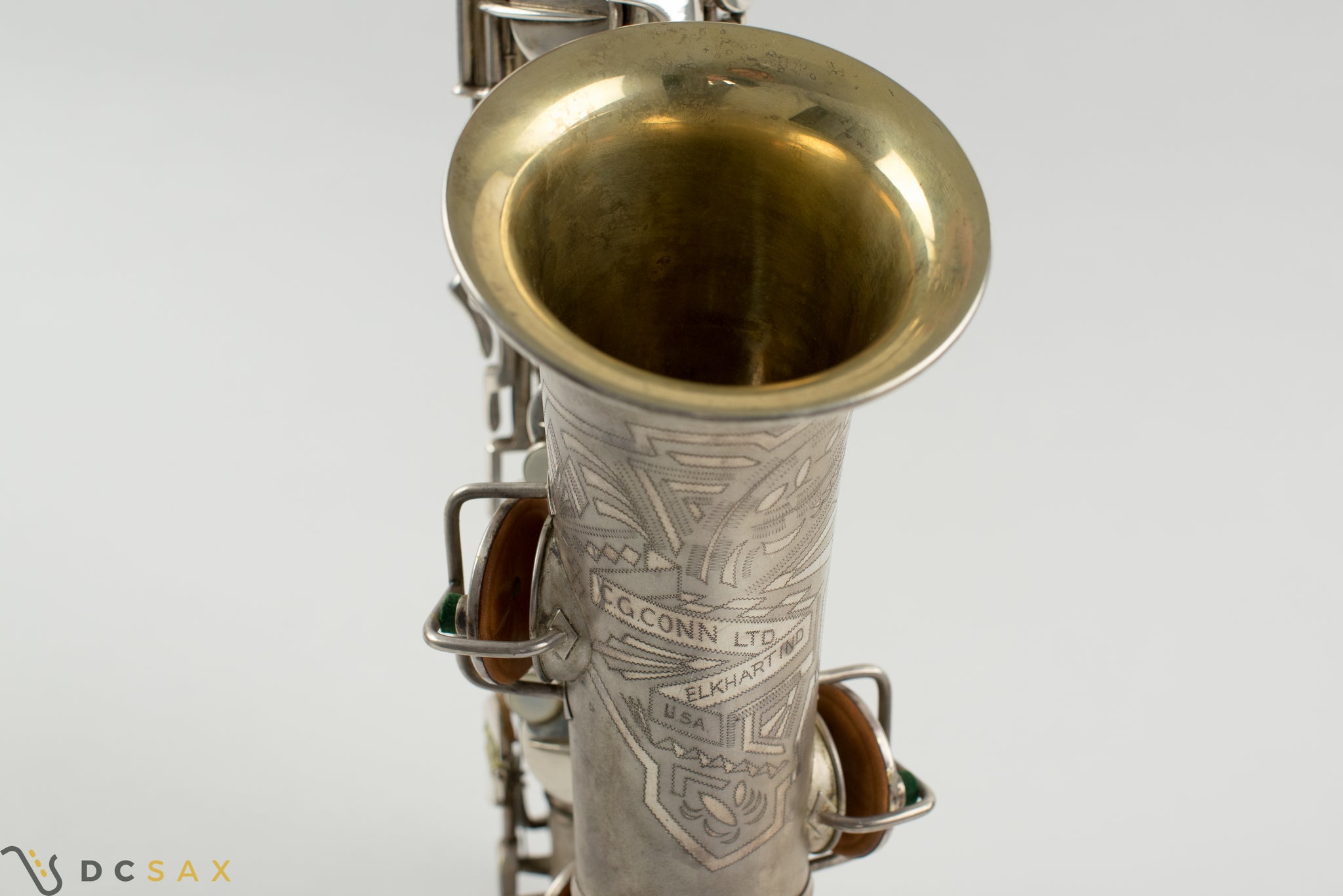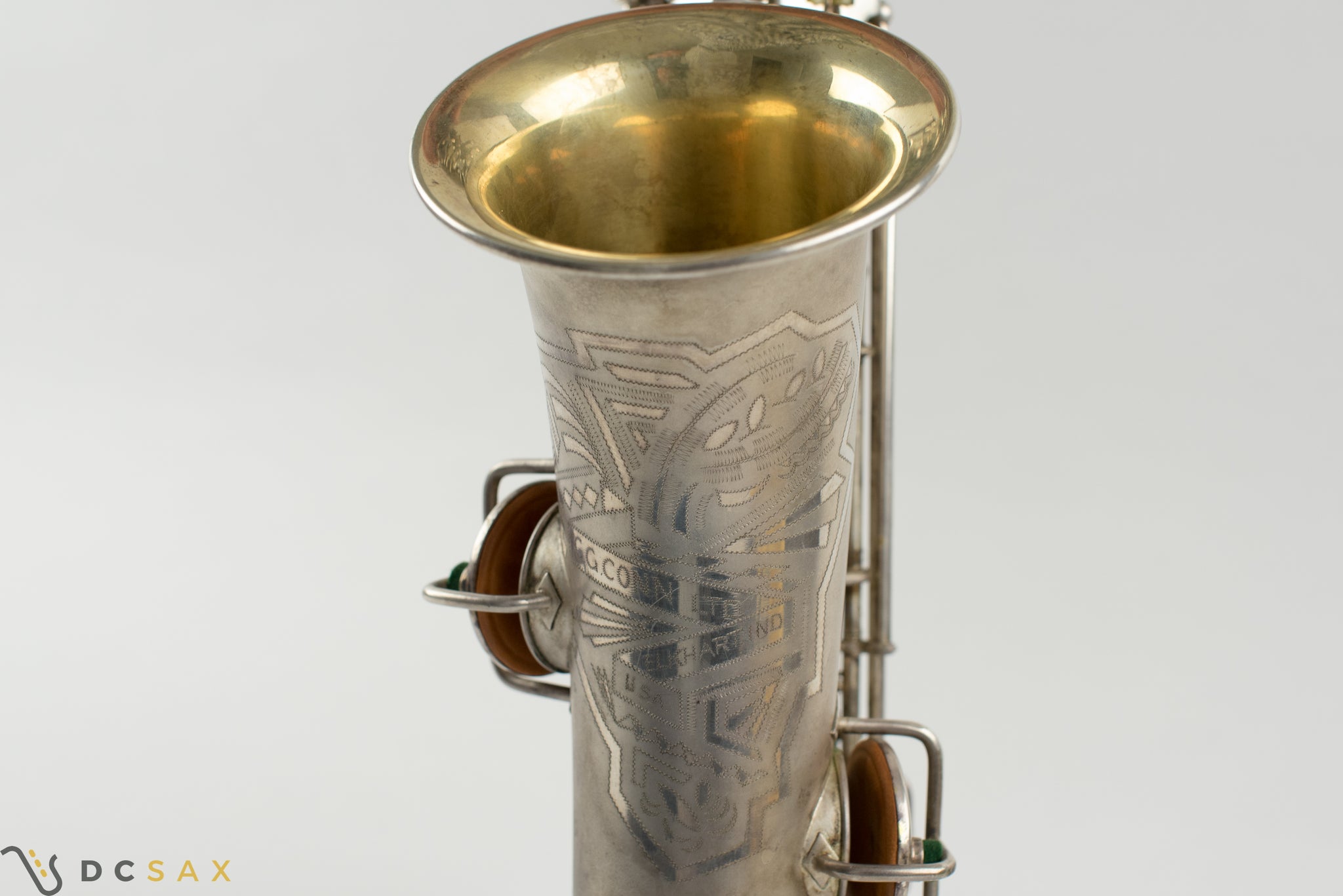 1931 244,xxx Conn 6M Transitional Alto Saxophone, Silver Plated, Gold Bell
1931 Conn Transitional alto saxophone, s/n 244836. This sax has original silver plating with a gold wash bell. It has a striking art deco engraving design on the bell. This sax is in excellent original condition and has very little if any plating loss. The neck microtuner moves freely.
This sax is being sold as-is and will be an excellent candidate for an overhaul from its next owner. Plated horns like this are incredibly rewarding to get overhauled because of the remarkable transformation from the cleaning and polishing process. This will be a stunning looking and playing horn after work has been completed on it. Since we currently have too many horns in the queue for repair and overhaul, we are passing this one along as-is. The sax comes in its original case, which is still in good condition.