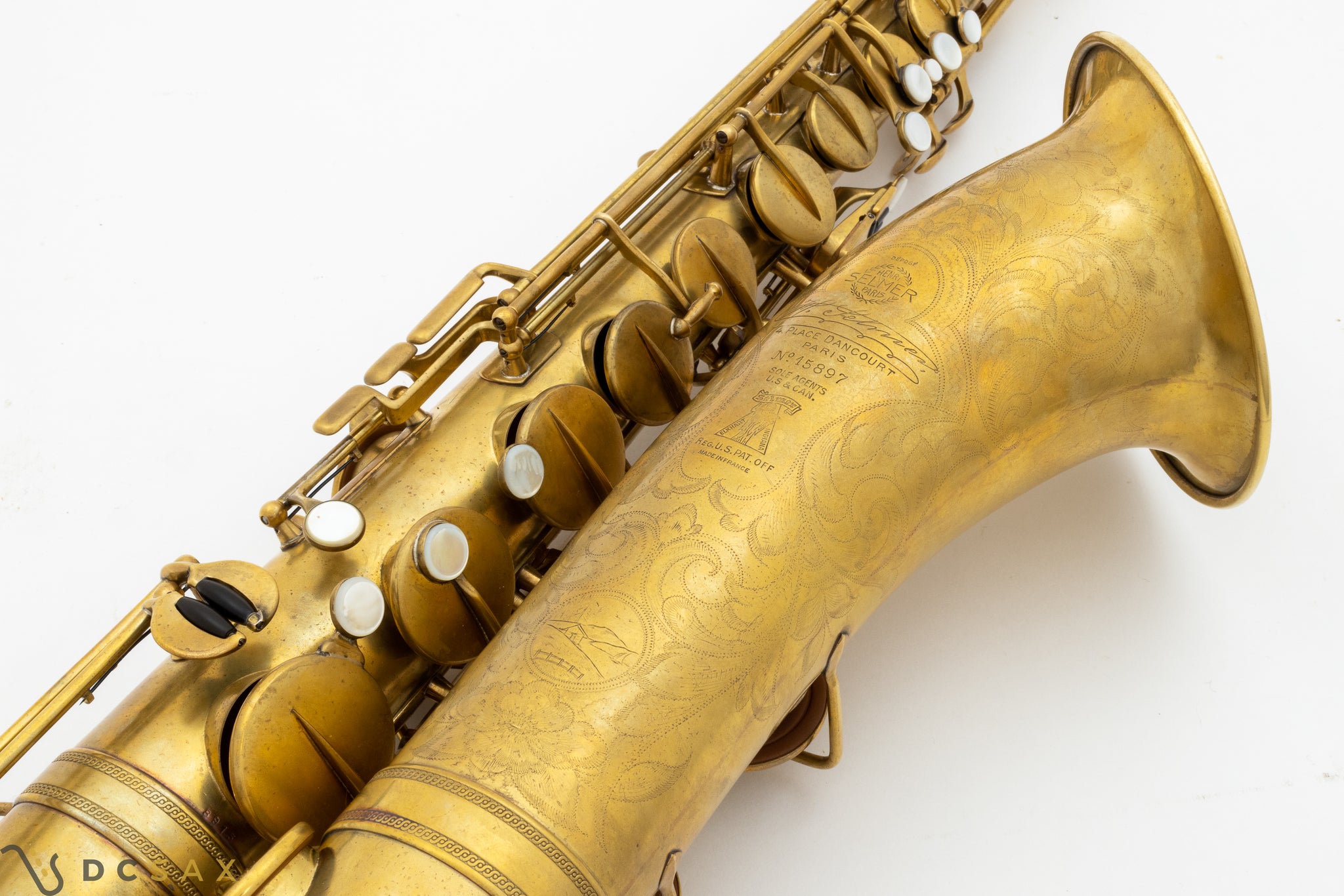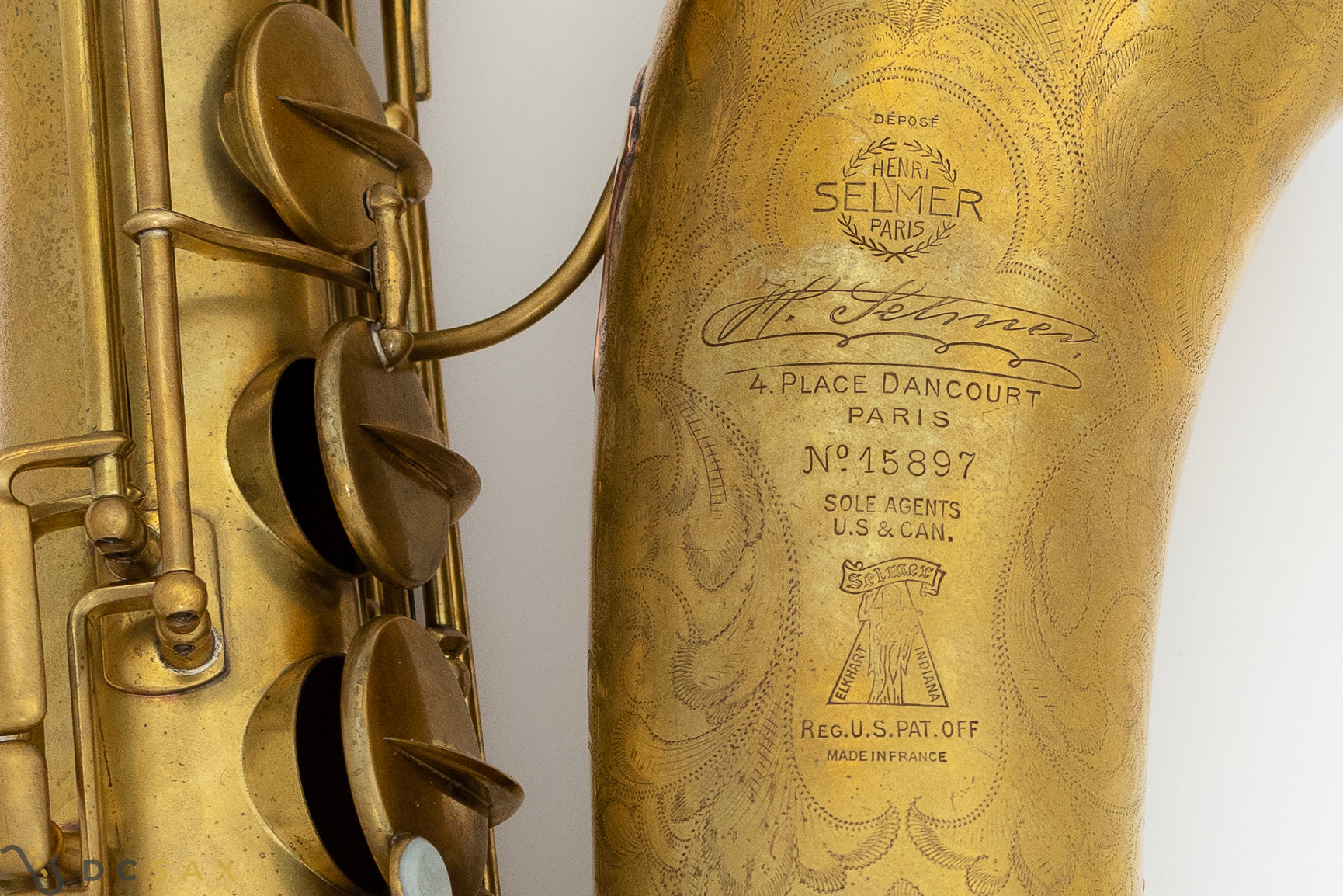 1932 Selmer Super Sax 'Cigar Cutter' Tenor Saxophone, Fresh Overhaul, Video
1932 Selmer Super Sax 'Cigar Cutter' tenor saxophone, s/n 15897. This sax just received a full mechanical overhaul from Eric Beach. Eric's work is top notch, and he did really fantastic work on this horn. It arrived with an old coat of lacquer that likely wasn't original. The lacquer was chemically removed and then was meticulously hand polished. Eric installed Pisoni Pro pads with domed rivetless metal resonators. The neck is original to the horn and has never been bent down. There is an old patch on the underside of the neck. There doesn't appear to be any trauma in this area, so it could have been done due to corrosion that is fairly common on older Selmer necks. 
This horn is playing great from top to bottom. It has a gorgeous spread sound that has a ton of personality. The low end speaks effortlessly and with a ton of power.