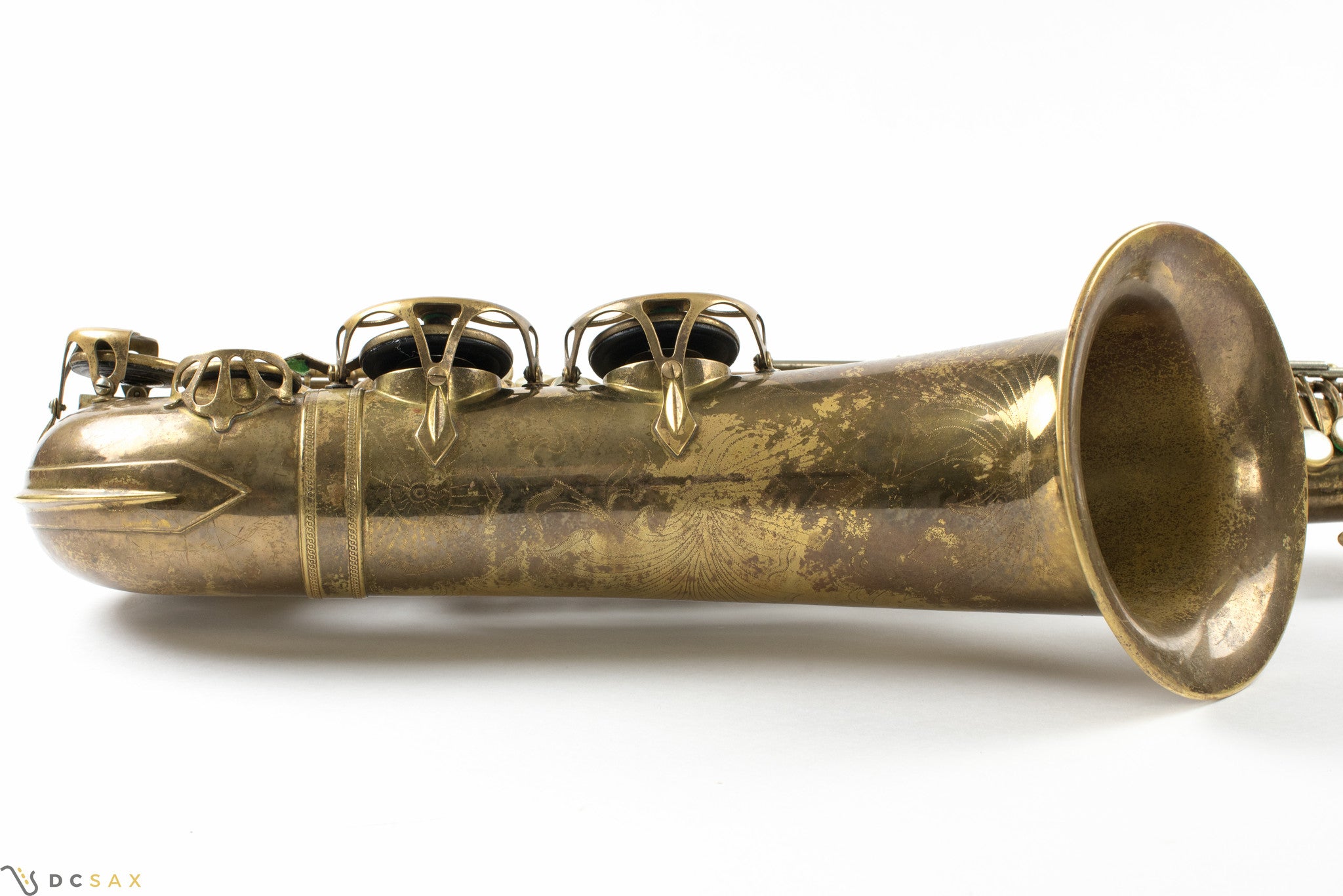 1935 Selmer Balanced Action Tenor Saxophone, s/n 21,xxx
1935 Selmer Balanced Action tenor saxophone. This is a very early example of a Balanced Action tenor saxophone, made in the first year of the model's run. The very first BA saxophones have a unique engraving pattern of a rising sun at the base of the bell. Very few of these saxes exist. The sax comes with a brand new Bam Cabine case, which itself retails for $400+. 
This horn recently received an overhaul by one of Italy's top repairmen, who used Italian black leather pads with metal resonators. The horn plays with a beautifully lush, spread sound through all registers. The response and tone remains even throughout the range of the horn. The horn is dent free. The tone holes look great and the engraving is crisp and clear, which has led a couple of repairmen who have seen this horn (including my own) to question whether or not the finish is original. My guess is that it's not, but a case could be made that it is. The neck taper was previously adjusted and is now correct and in excellent condition. This is an incredible horn that will give any Selmer, regardless of its vintage, a run for its money.