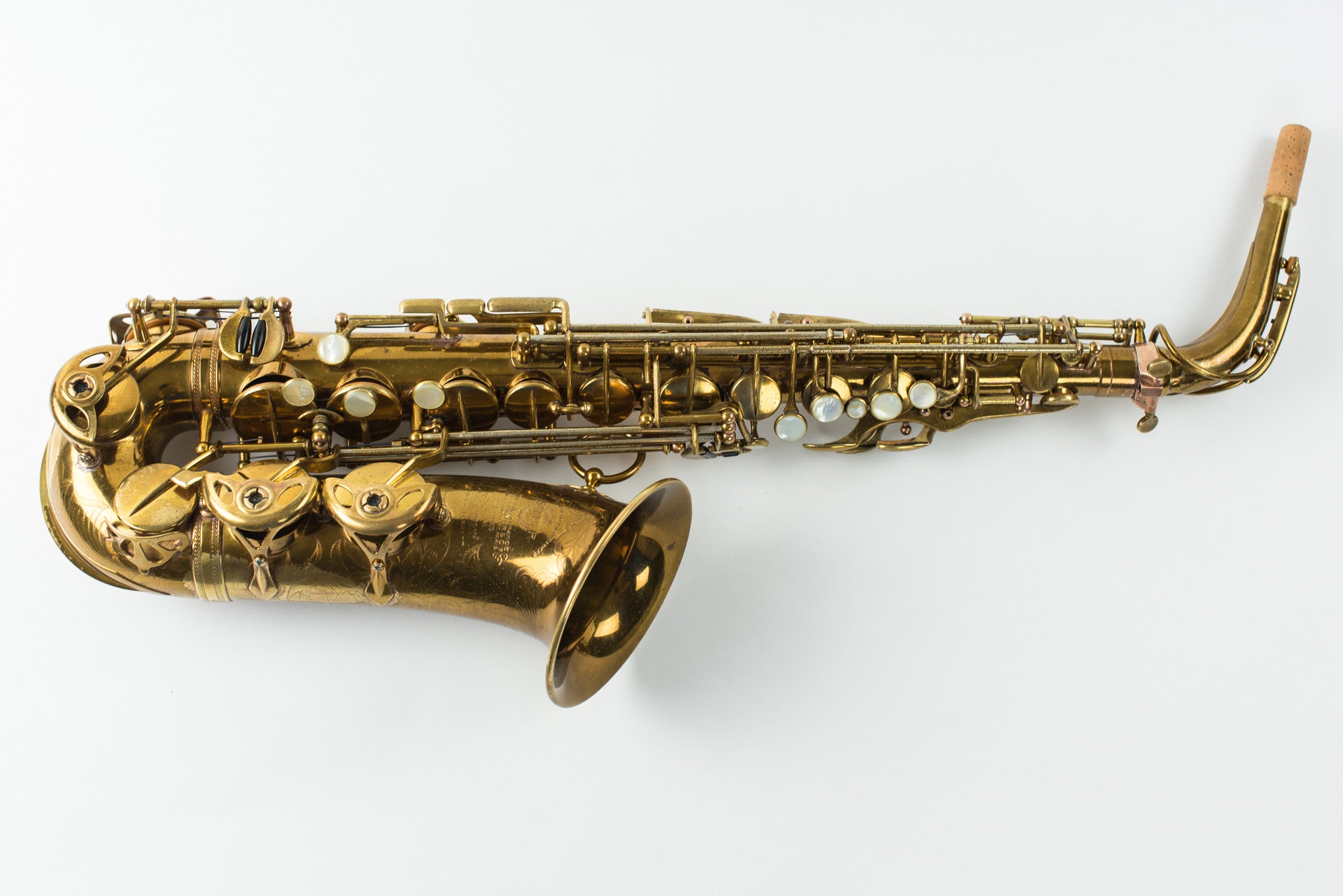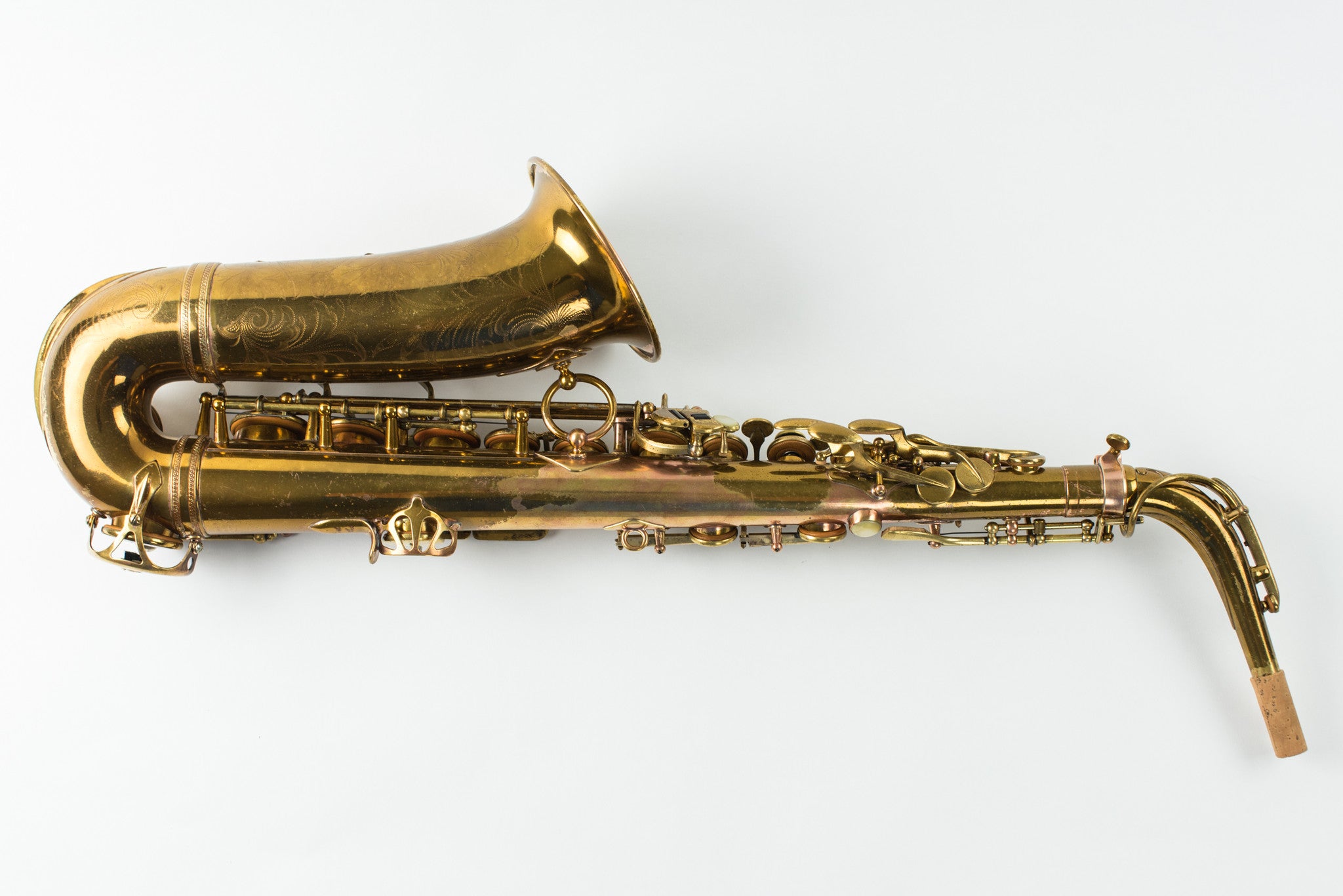 1936 22,xxx Selmer Balanced Action Alto Saxophone Fresh Overhaul, "Reference 36"
1936 22,xxx Selmer Balanced Action alto saxophone. This is a wonderful example of an early Balanced Action alto made in the model's first year of production. Selmer made many significant adjustments throughout the Balanced Action era, and a close inspection of this sax shows some of these early features. For example, the adjustment mechanism on the lower stack is on top of the keys instead of on the back side. Because of this, there's no clothes guard (or need for one). Also, the low Bb and B key guards are separate. This is a feature that is now quite rare to find, as Selmer changed to a unified key guard soon after this horn was manufactured. 
Overall, this horn is in excellent condition. My tech performed a full overhaul, so pads, corks and felts are brand new. The lacquer is not original, but it is a beautiful dark amber gold which indicates that the work was performed a long time ago. The engraving is still rather crisp and clear, indicating whoever did the work had a light touch. 
This is a one owner horn which was passed to me through the family estate. It was owned by a NY pro saxophonist who was a student of Vincent J. Abato. 
The horn plays very well from top to bottom. The tone is sweet and centered. Selmer currently makes a Reference 36 tenor saxophone, inspired by these early Balanced Action saxophones. Instead of paying $8000+ for a reproduction of this famous Selmer saxophone, here's a horn that is truly the original.