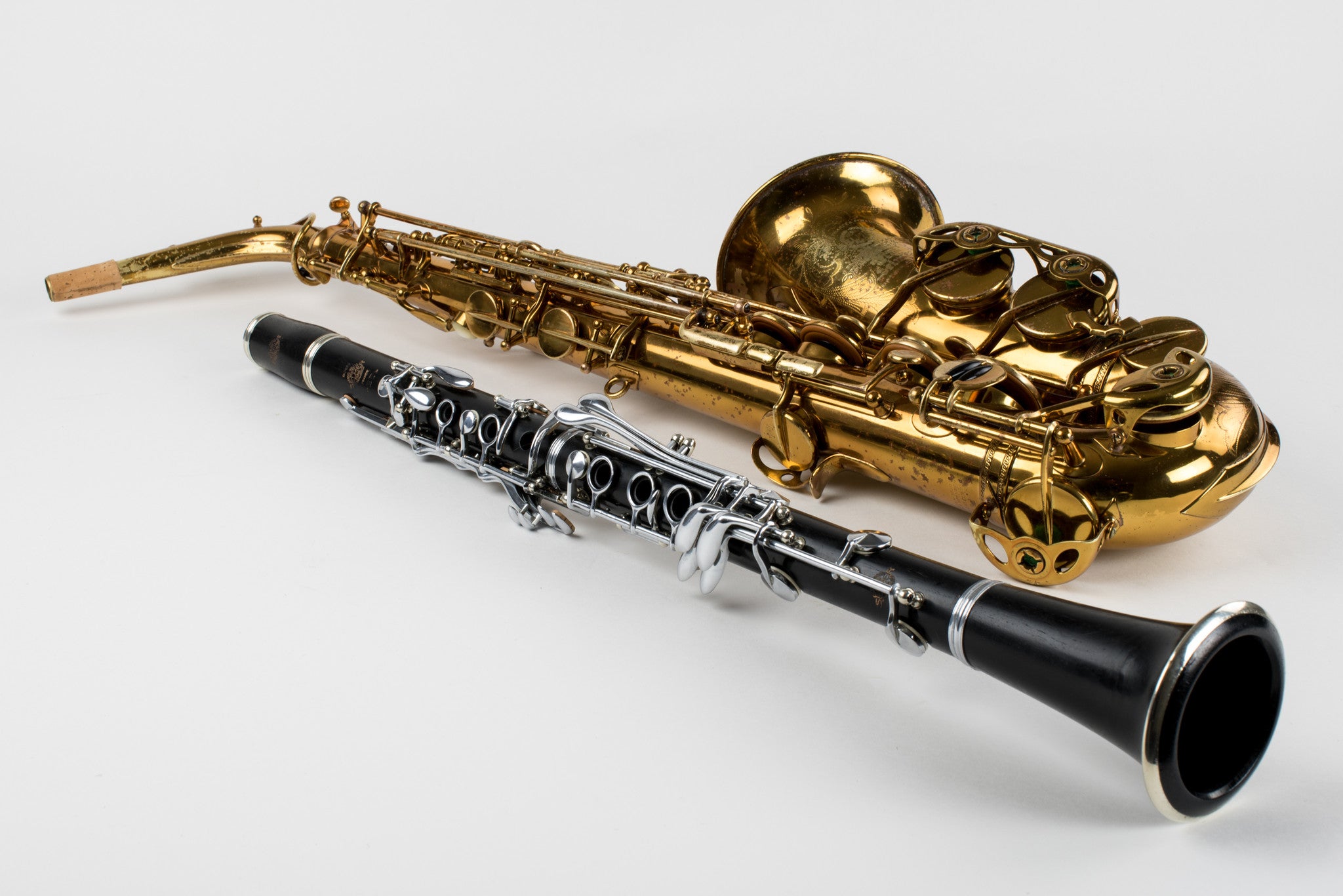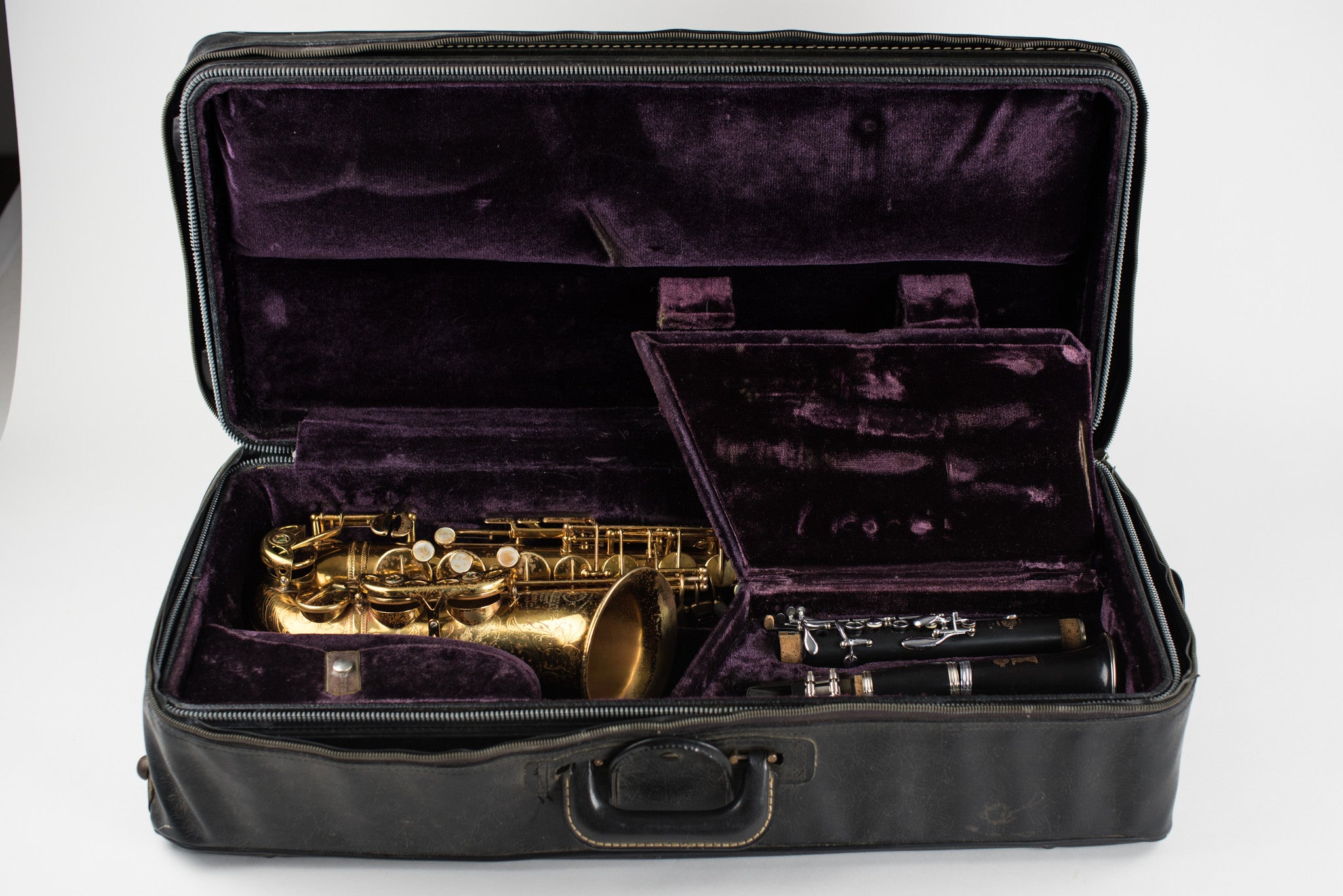 1937 Selmer Balanced Action Alto Saxophone PLUS Selmer Balanced Tone Clarinet
1937 Selmer Balanced Action alto saxophone, s/n 24,xxx plus a 1934 Selmer Balanced Tone L-Series clarinet. These were acquired as a matching set, so it seems fitting to keep them together for the next owner. Both of these horns are in excellent condition for their age and both have fresh overhauls. 
The saxophone plays wonderfully for such an old horn. It has that focused, sweet sound that BA's are known for. 
The sax is in perfect playing condition. My tech performed an overhaul on the sax, so nothing will need to be done for years. The horn plays effortlessly down to low Bb. The neck is original to the horn and is in great condition. As with most BA's, this one does not have the original finish. However, most of the engraving is still present.
The clarinet is in great condition for its age. The s/n is L51xx, indicating that it was produced in 1934. There are no cracks. It has also been freshly overhauled. The clarinet comes in the original sax case insert.