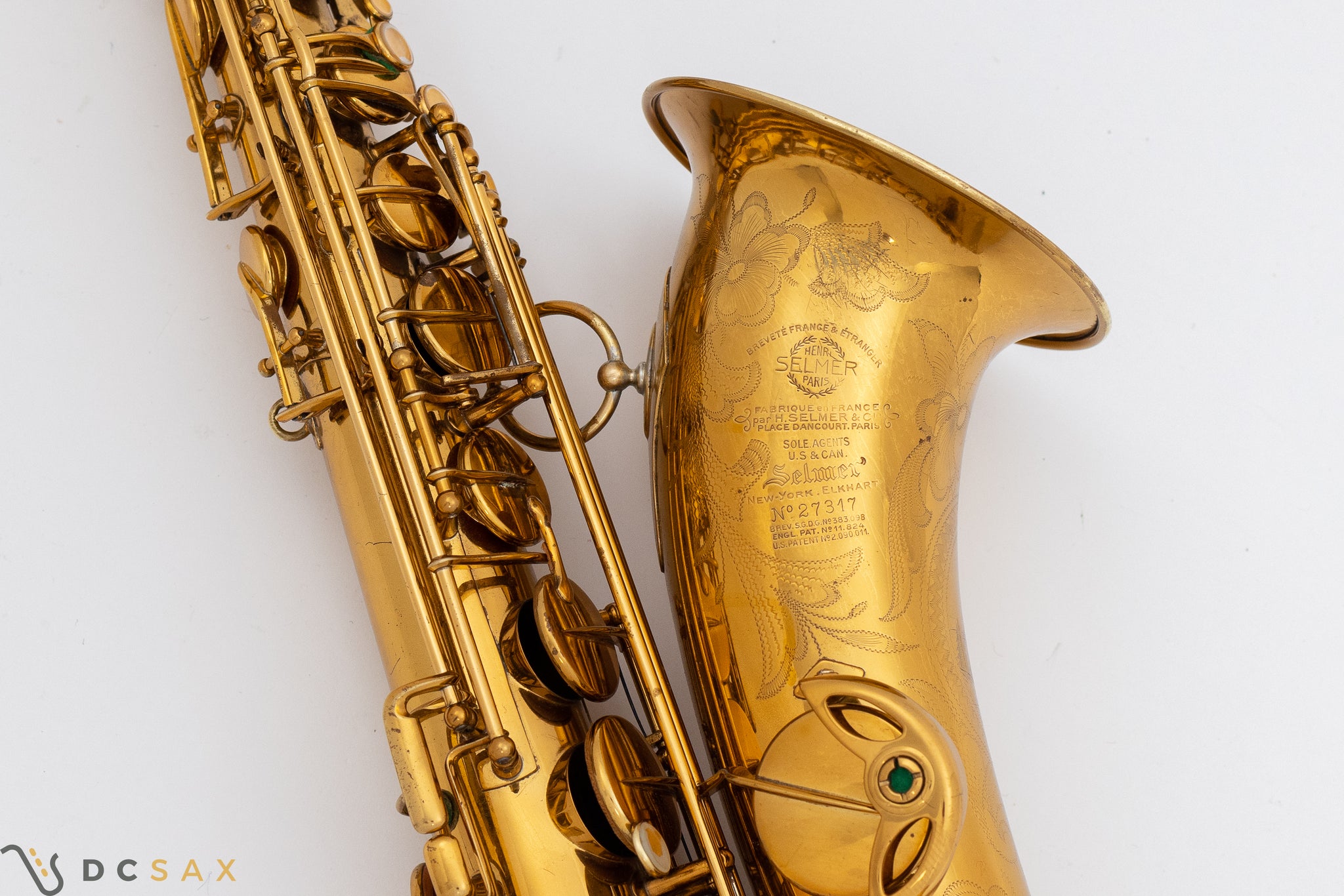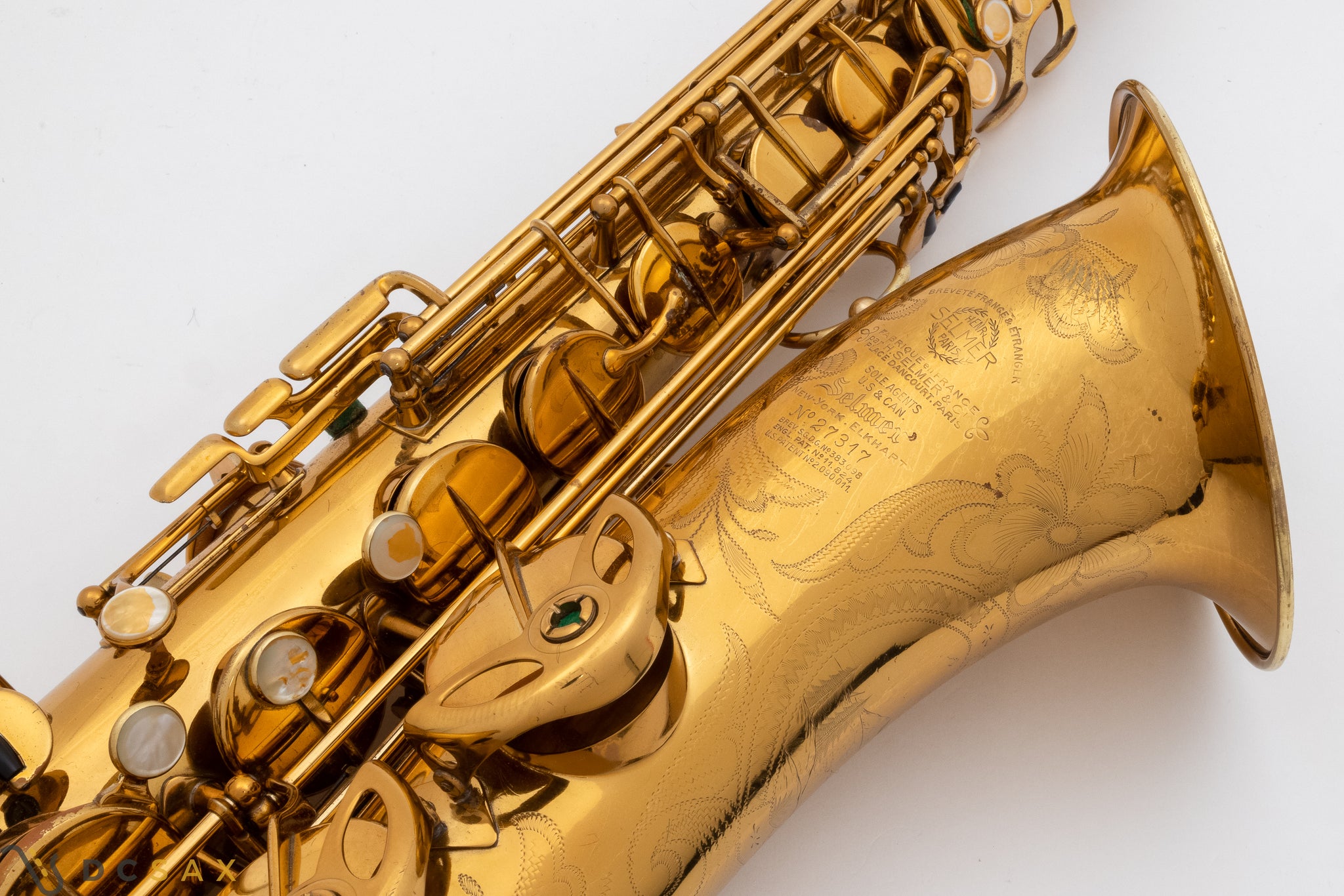 1938 27,xxx Selmer Balanced Action Tenor Saxophone, Just Serviced, Video
1938 Selmer Balanced Action tenor saxophone, s/n 27317. Here's a gorgeous vintage Mark VI tenor that despite being almost 85 years old, still feels relevant and plays exceptionally well. The finish is likely not original, but the engraving looks great with a ton of detail and depth. 
My tech just serviced this horn, adjusting the pads so that they seal well. The horn feels incredibly locked in and has a beautiful even voice across all registers. The low range speaks with authority and power. The neck is original to the horn and very straight. The sax comes in a vintage Selmer case. 
This is a wonderful sounding horn that combines some great power and projection wrapped around a dark silky core. Selmer's attempt to recreate this 1936 Balanced Action with their Reference 36 doesn't do these older horns justice. There is tonal expression that modern horns can't match.  Nothing against the Reference 36 which is a great horn, but it's nothing like an early Balanced Action. My advice: save thousands and buy the real thing.