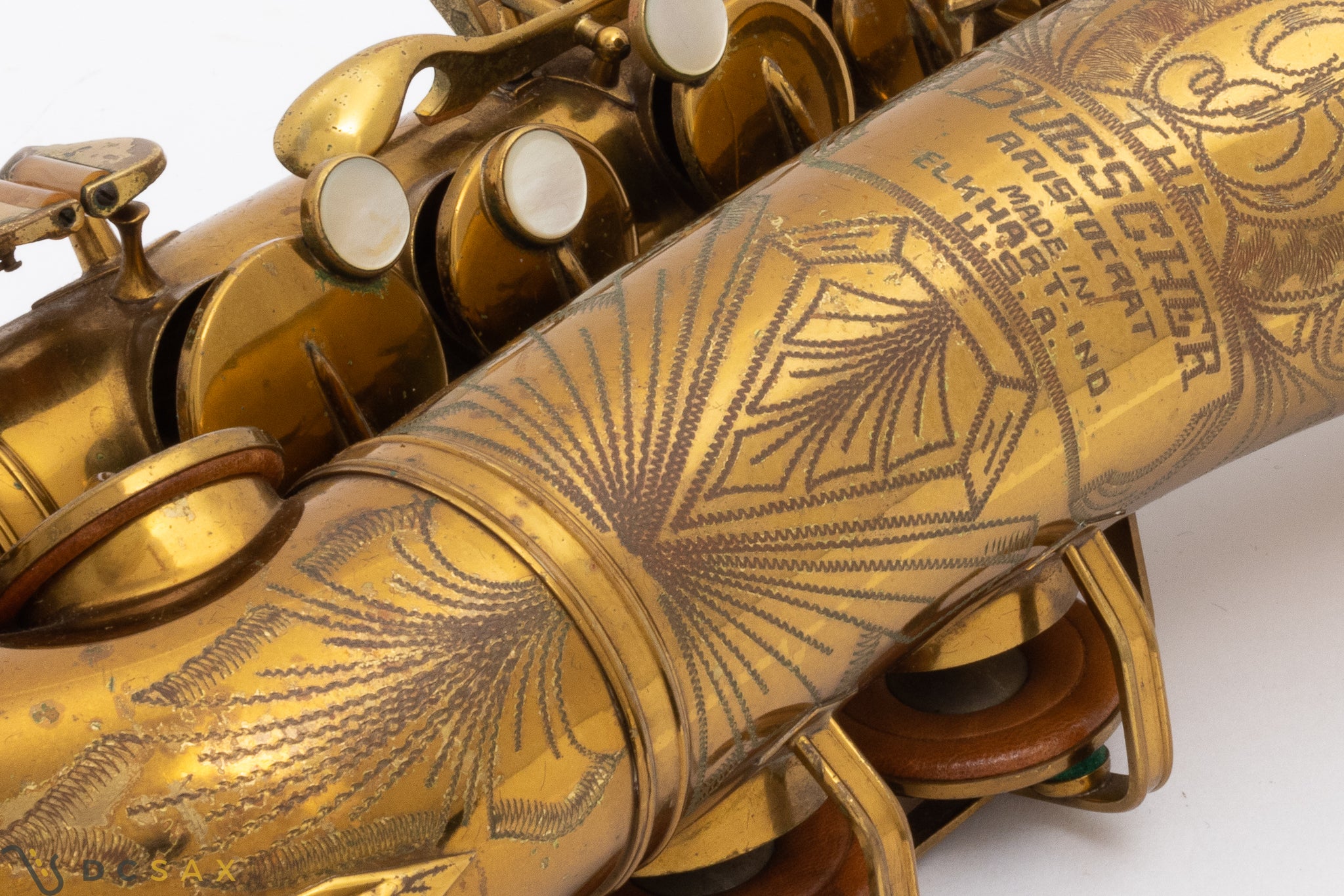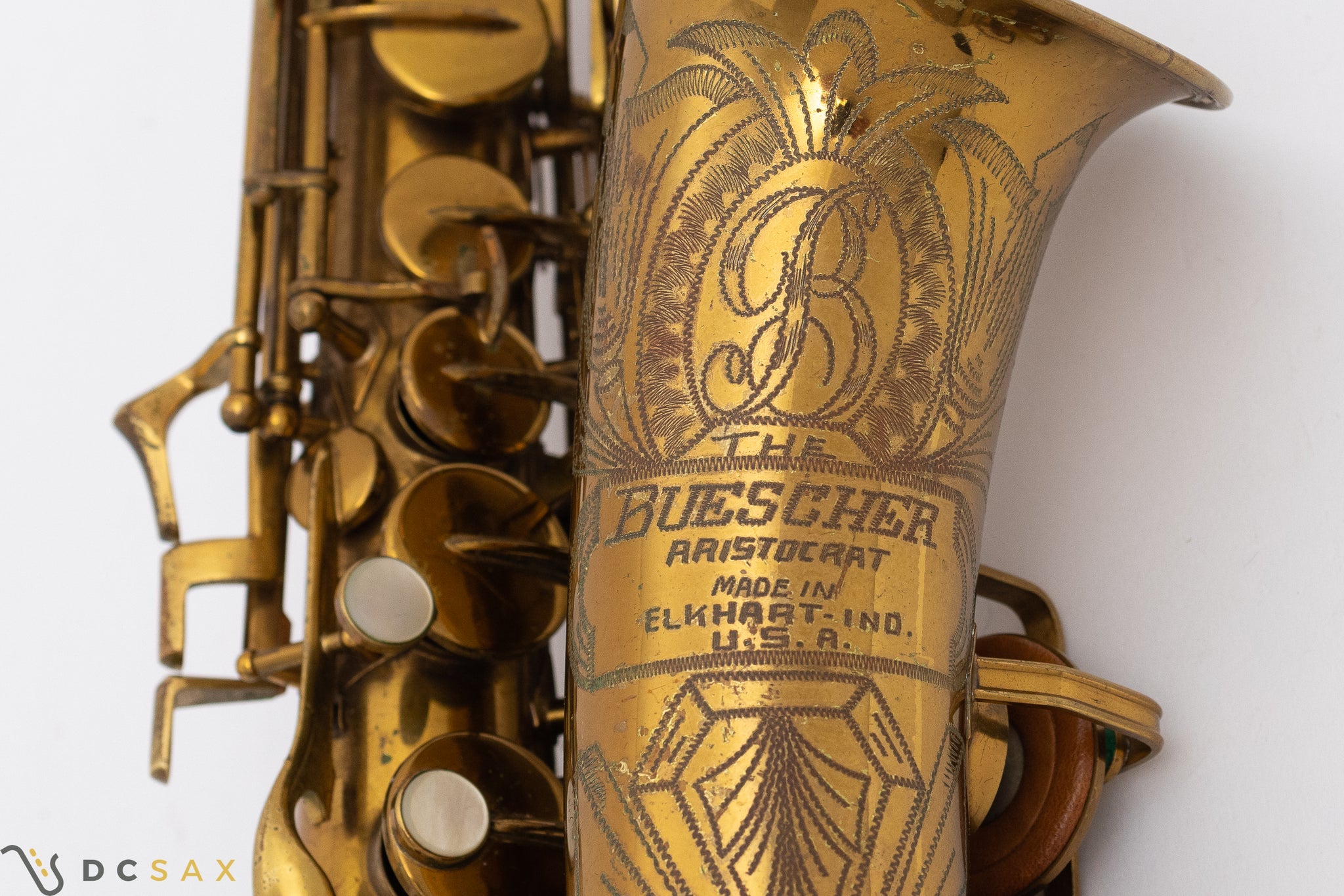 1941 Buescher Aristocrat II "Big B" Alto Saxophone, 95% Original Lacquer
1949 Buescher Aristocrat "Big B" alto saxophone, s/n 297867. This saxophone arrived with what appears to be the original set of pads with domed metal resonators and Norton gold springs. The lacquer is original and 95%+ still remains. 
The sax will likely need a full repad or overhaul before it's playable. We are currently backed up with other repairs, so are offering this horn at a great price in as-is condition.