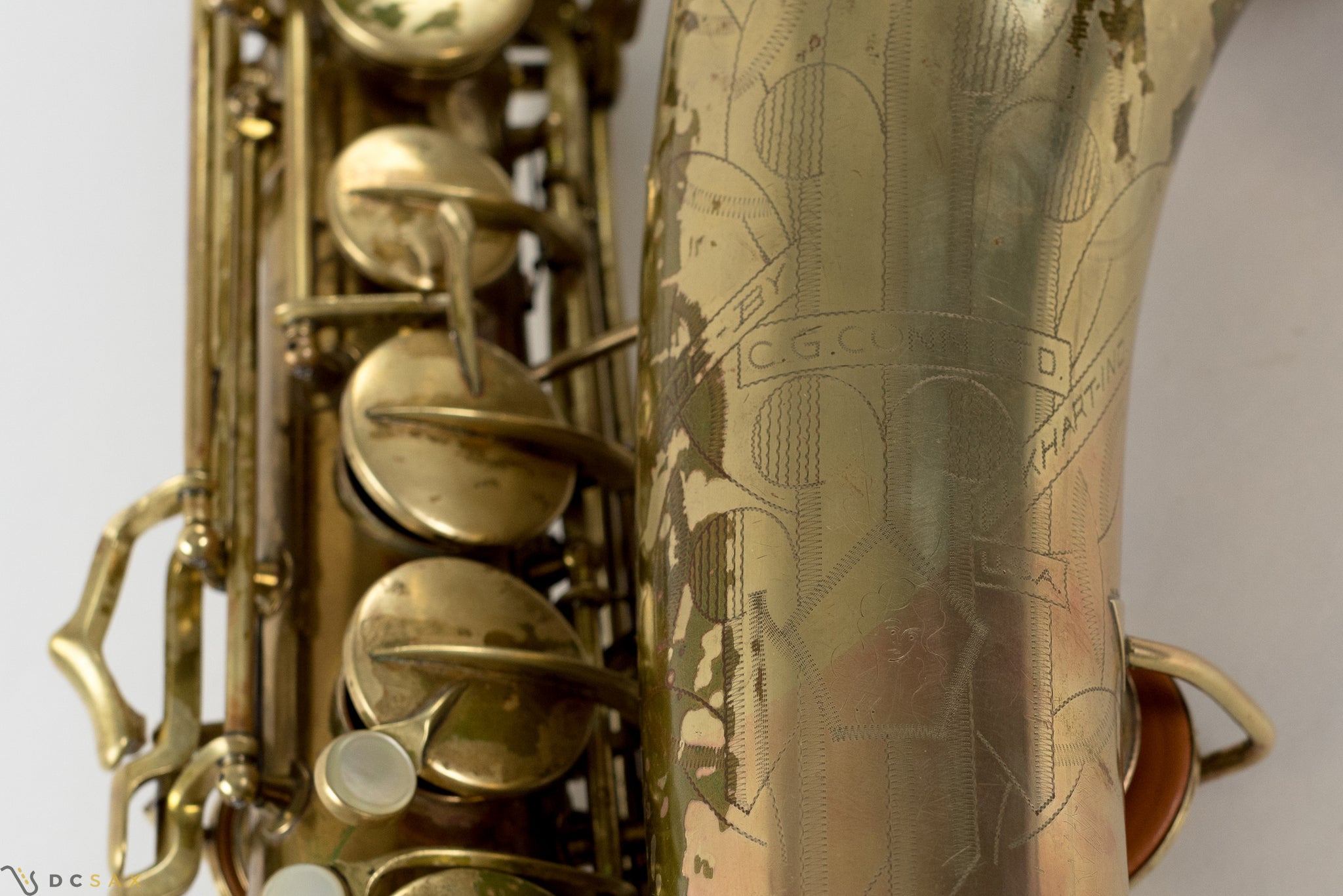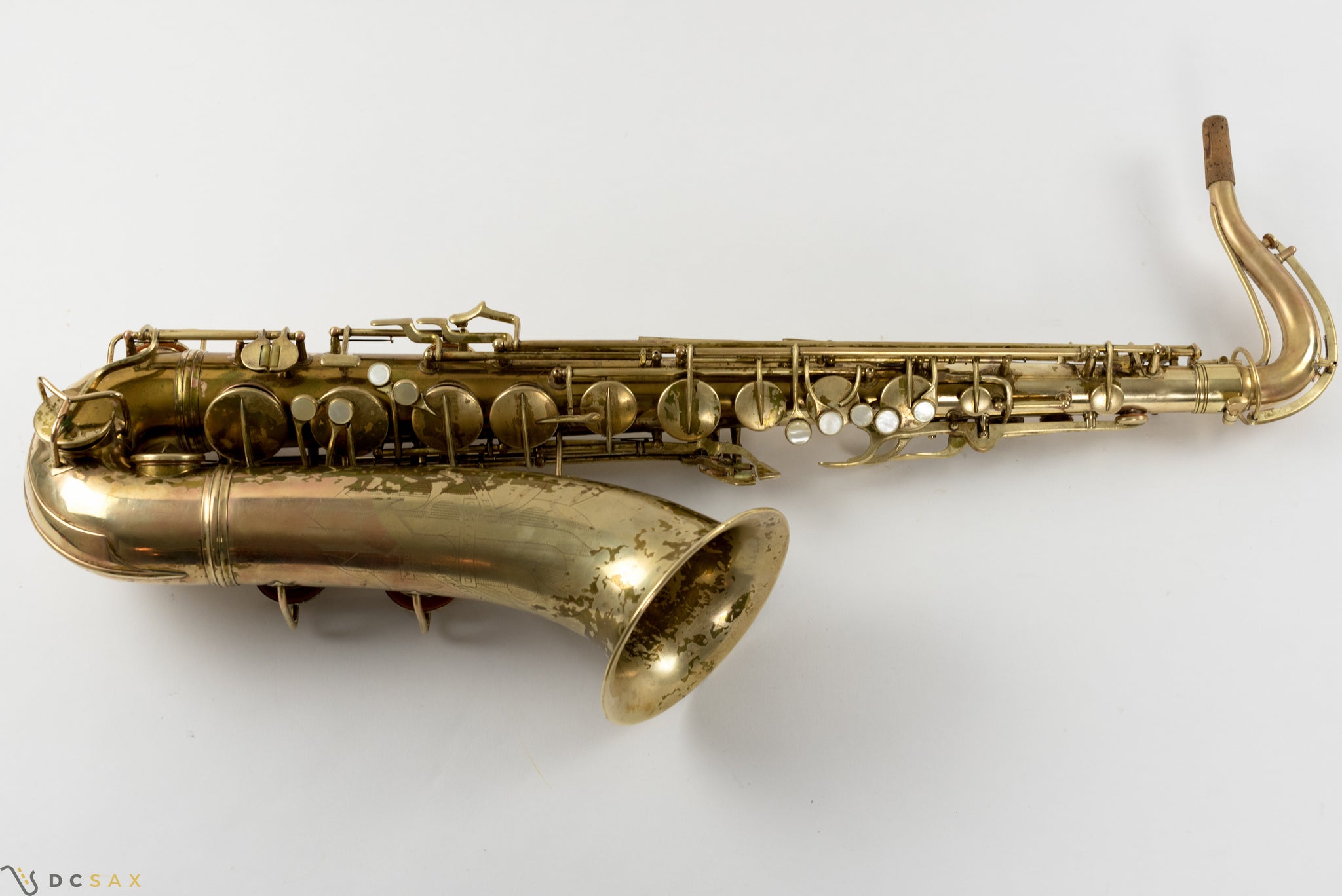 1941 Conn 10M Tenor Saxophone ORIGINAL LACQUER, ROLLED TONE HOLES
1941 300,xxx Conn 10M tenor saxophone. Here is a great sounding 10M which retains approximately 50% of its remaining lacquer. This is a desirable vintage which has rolled tone holes. The sax was just cleaned and regulated by my tech. The previous owner performed an overhaul and the pads are in perfect/unused condition. It plays effortlessly from low Bb to high F. 
Compared to other 10M saxes I've played, this one has a ton of presence and energy. The projection is incredible. It's a very fun, engaging horn to play.