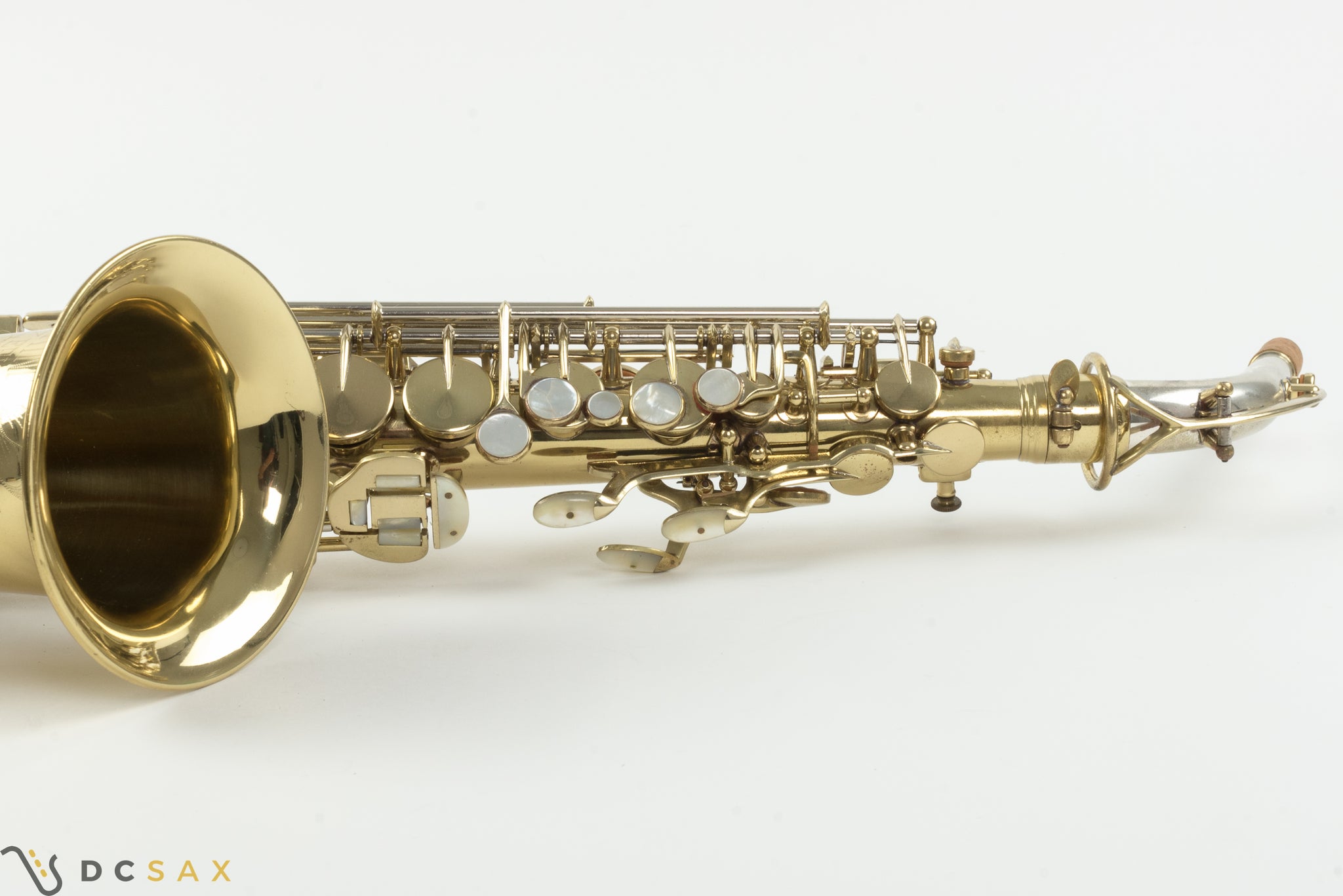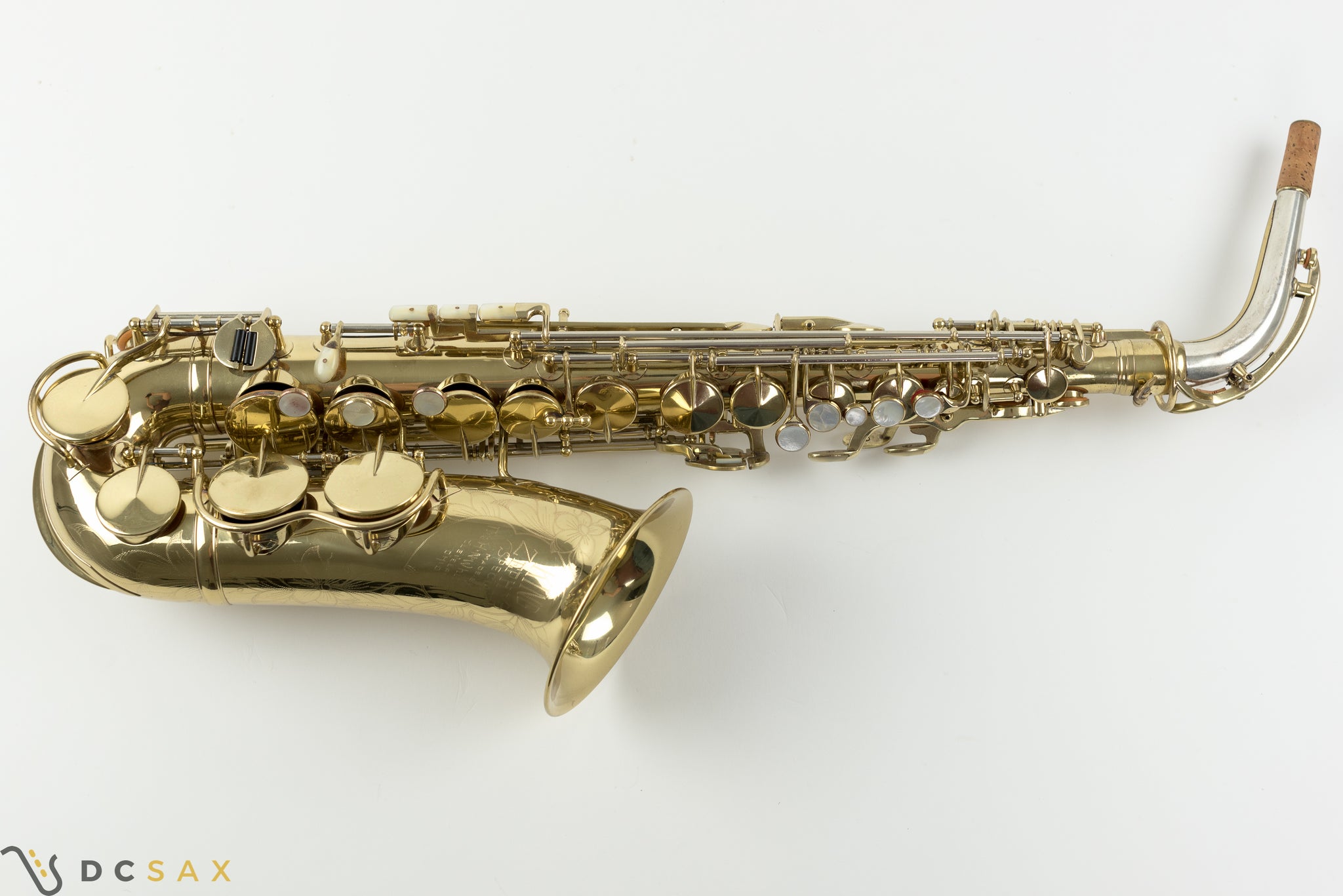 1942 266,xxx King Zephyr Special Alto Saxophone, Just Serviced, Video
1942 266,xxx King Zephyr Special alto saxophone. This was King's professional model saxophone that was made up until they introduced the Super 20. For many, it's every bit as good or better than a Super 20. The sax has extensive pearl key touches, a sterling silver neck, and a triple neck strap hook, just like the first Super 20's. 
My tech just serviced the sax prior to sale, replacing 1 felt and 5 key corks. The pads are in good condition and still have some good life left in them. The horn plays easily from top to bottom. The horn is in great physical condition for its age, and the finish is likely not original. The engraving is still 100% intact. The case is original to the horn and in good condition.
This is a great playing horn. The sound is compact and powerful. The scale is very even. The tone is on the dark side, but there is some incredible projection when it's pushed.