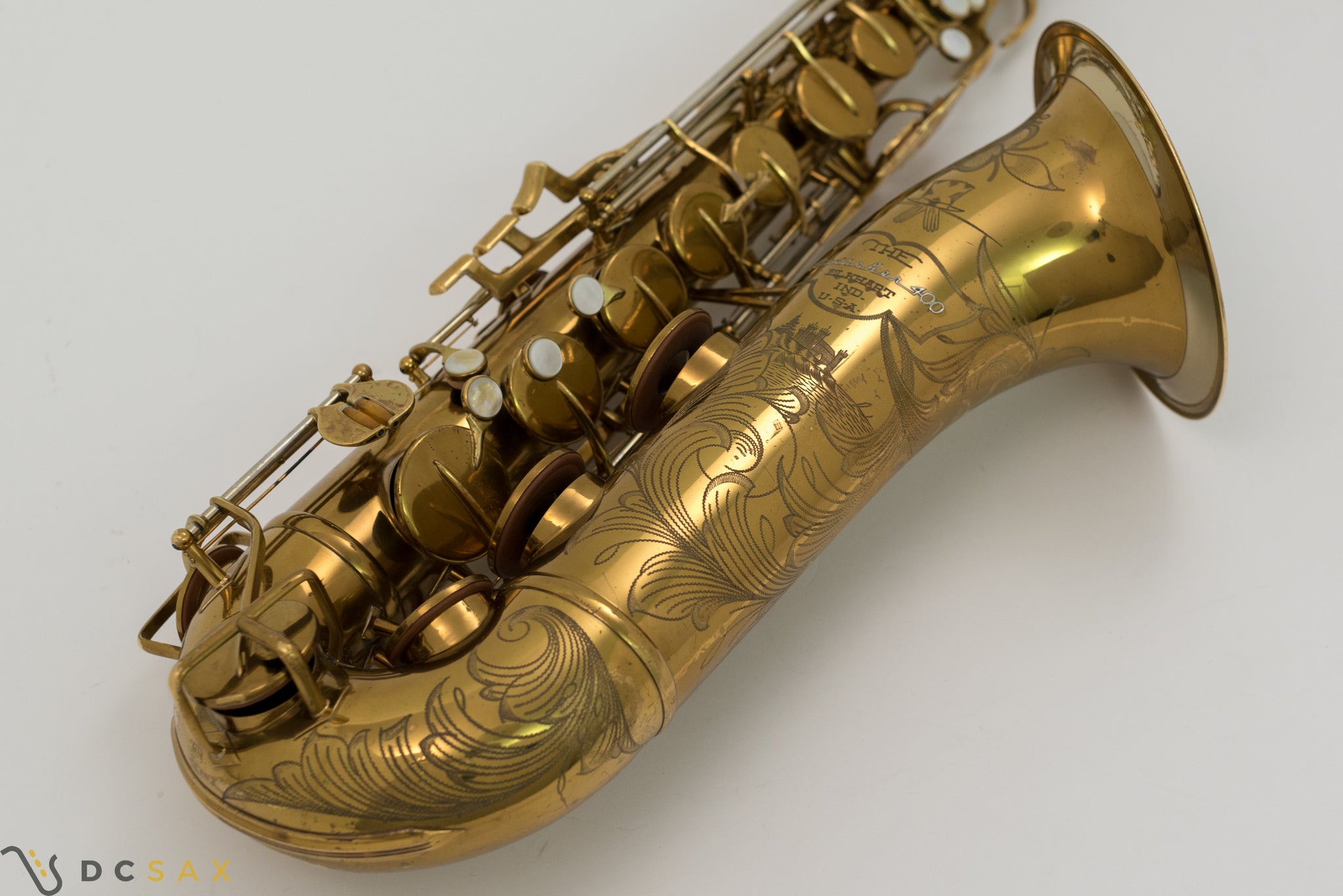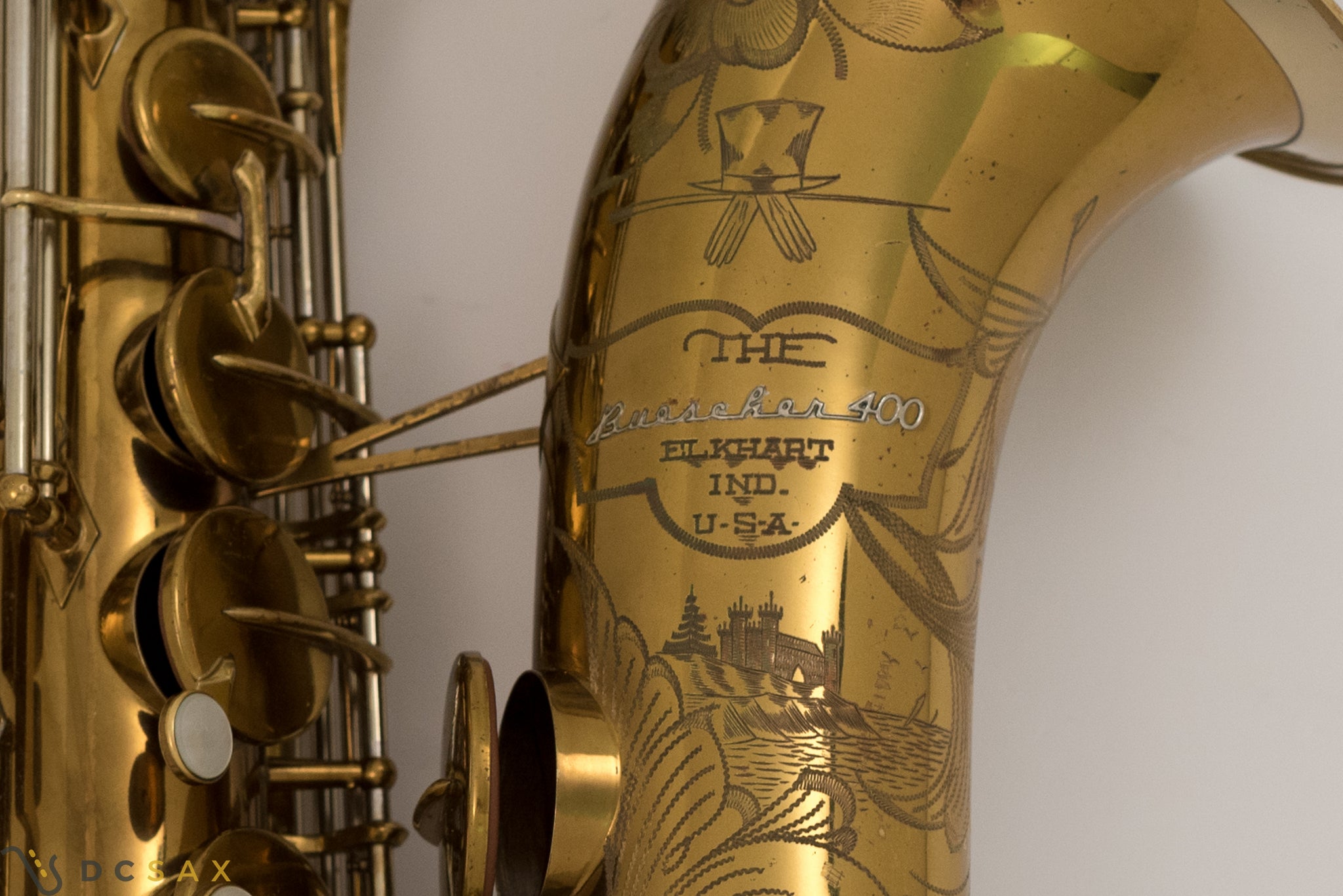 1945 Buescher 400 Top Hat and Cane Tenor Saxophone, Fresh Overhaul, Original Lacquer, Video
1945 Buescher Top Hat and Cane tenor saxophone with approximately 97% original lacquer. This sax just received a full mechanical overhaul from Eric Beach, who is one of the best in the business.

This sax arrived with original snap-in pads and resonators. Most Buescher fans prefer these horns set up with snap in pads. However, the feel can become a bit mushy. With this overhaul, we decided to honor this tradition of keeping the snap-ins while giving the horn a better overall feel. Eric used Pisoni Pro pads along with the original snaps and metal domed resonators. Eric also added shellac to the back of the pads, which to me is a huge upgrade and gives the pads a better, firmer feel. Compared to another TH&C tenor with just the snaps and no shellac, the difference in pad feel and response is huge. 

These are legendary horns, and it's especially a treat to play on one that is so locked in from a fresh top of the line overhaul. There's a combination of both power and sweetness that is unique to this vintage of Bueschers. The way this horn takes on air is tremendous, and it can absolutely knock down a wall when you push it. What a great sounding horn!