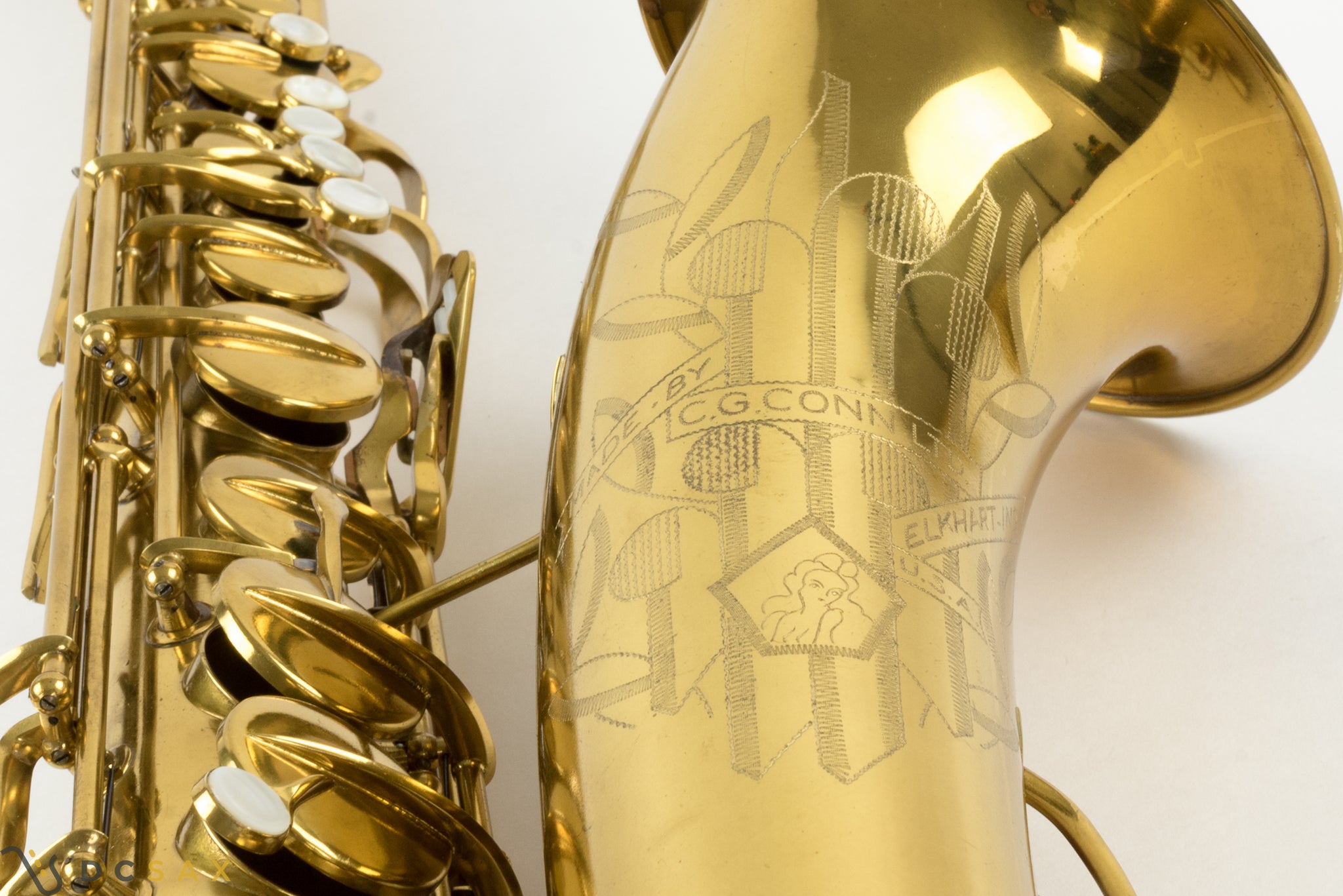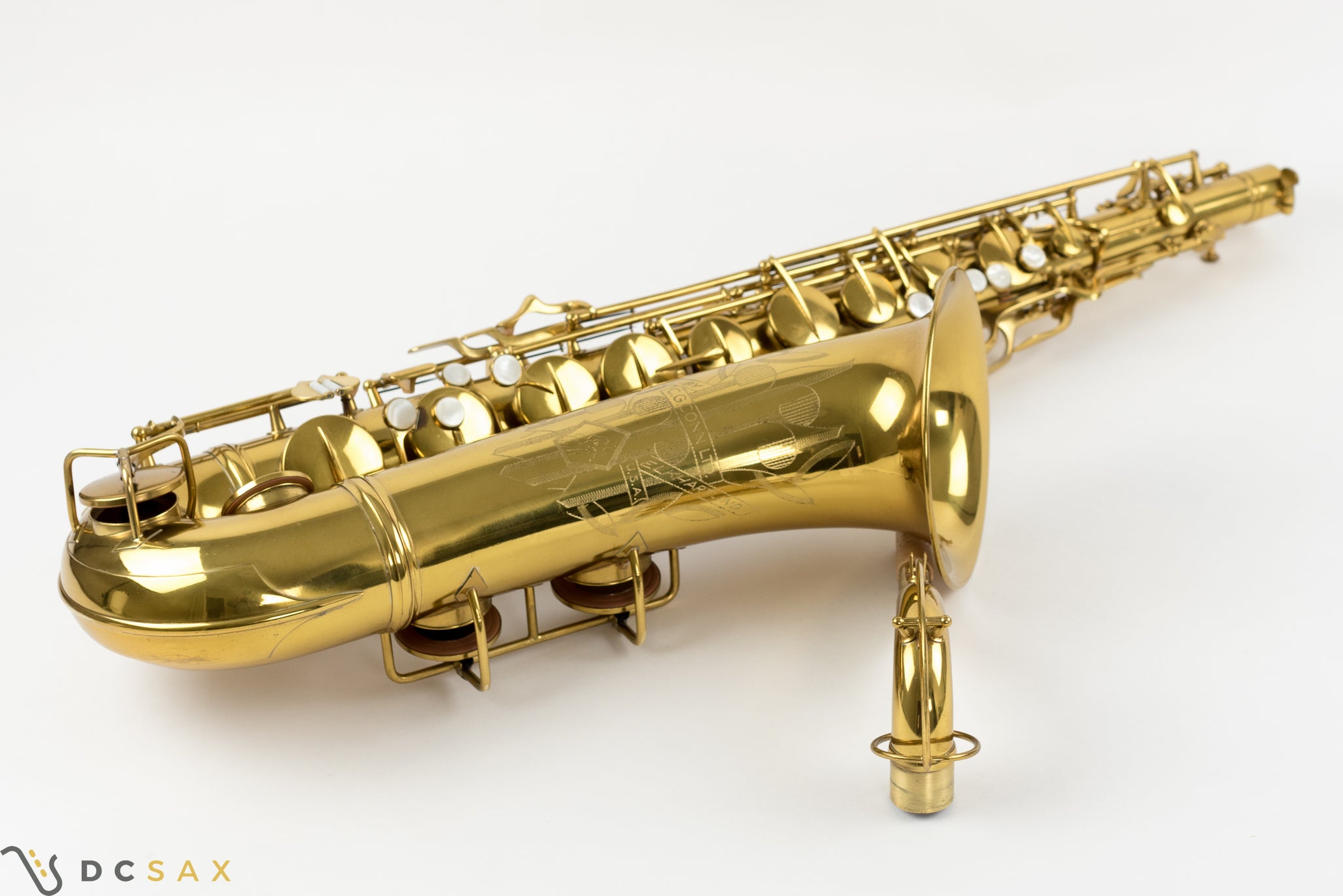 1947 321,xxx Conn 10M Tenor Saxophone, Near Mint, Video
1947 321,xxx Conn 10M tenor saxophone in near mint condition. I received this horn from the niece of the original owner. It came in the original case with all of its original pads still intact. The niece told me that her uncle never really played much, and maybe played it for a year or two in high school. Remarkably, the finish is nearly 100% perfect and all original. The case is also original to the horn. The latches work perfectly and still have a lot of spring in them, which makes me think this case wasn't opened up much in its life. The leather piping on the case is degraded. The sax has rolled tone holes, which is a huge plus for 10M's. 
Although the sax could still play well on its original set of pads, I decided to send this beauty over to Eric Beach for a full mechanical overhaul. His work is top notch and he uses all premium parts including Pisoni Pro pads. For this one, we went with domed rivetless metal resonators. The result is stunning. There's so much character and warmth in this sax. The sax whispers down to low Bb, but when pushed you can knock down a door with the sound. I don't think I've ever seen a 10M this nice. If a 10M is your dream horn, you may never find a nicer example than this one.