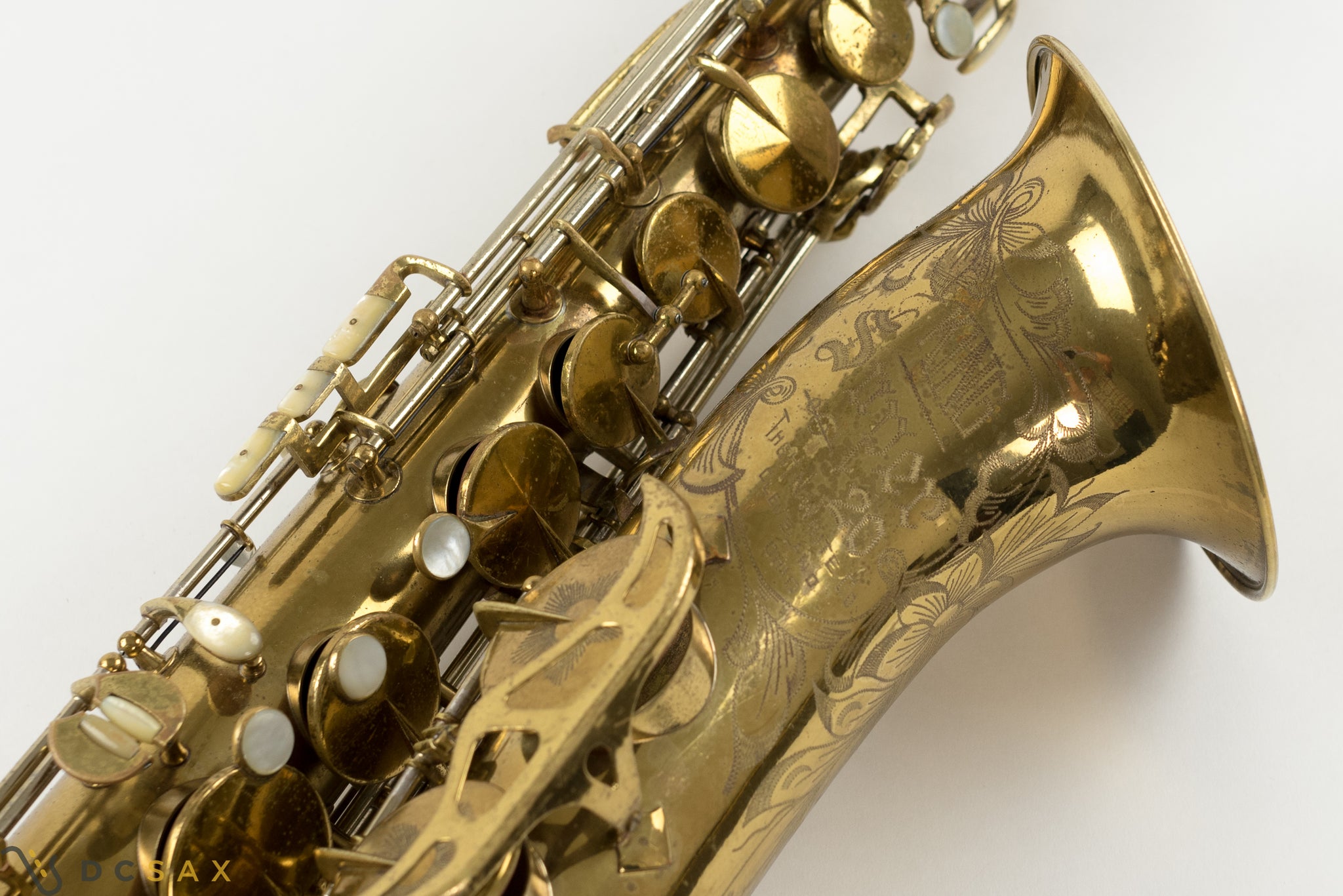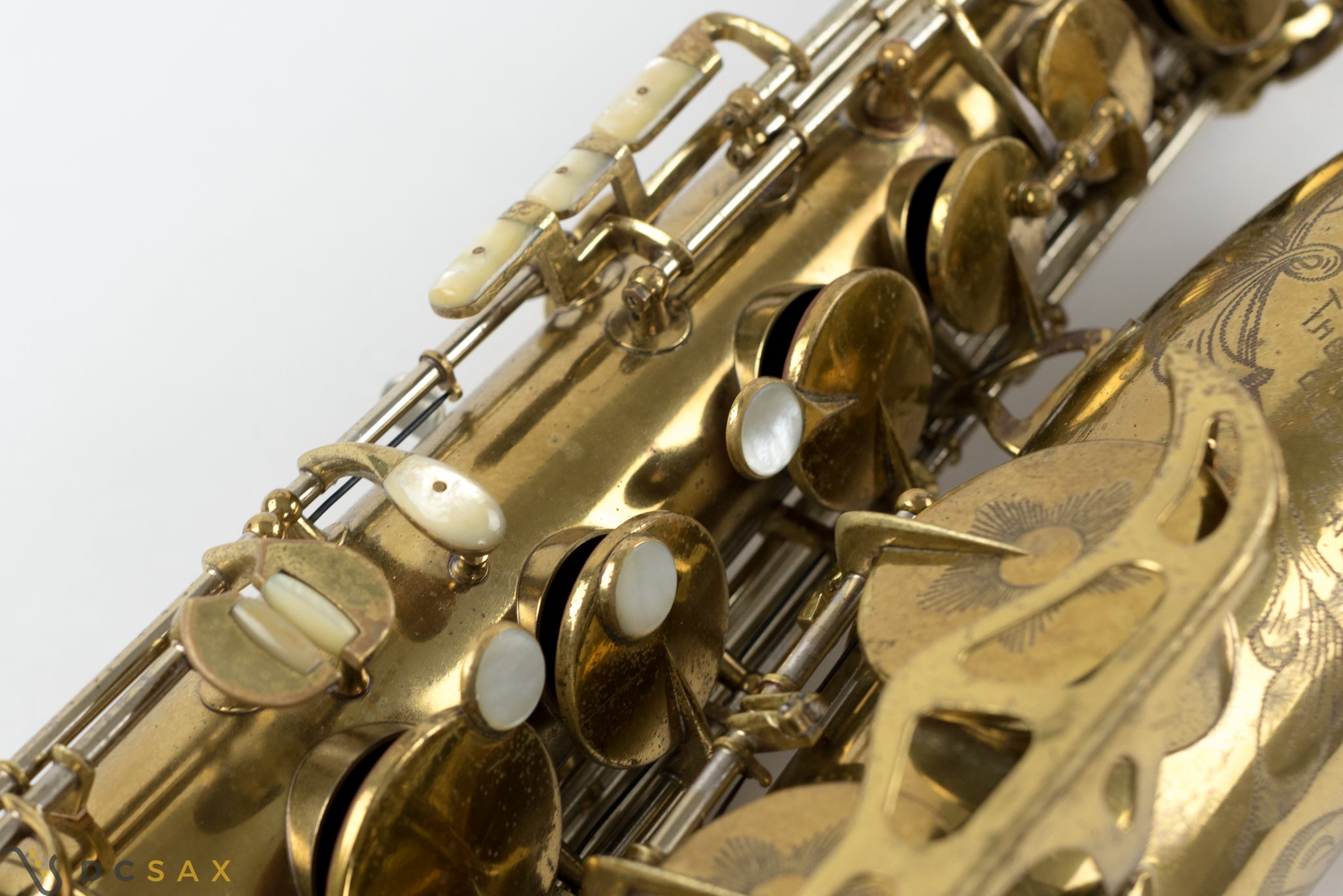 1948 298,xxx King Super 20 Tenor Saxophone, Full Pearls, Fresh Overhaul, Cleveland Era
1948 298,xxx King Super 20 tenor saxophone with approximately 85% original lacquer. This is a relatively early Super 20, made in Cleveland, which made the best Super 20's before the company was sold and moved to Eastlake, Ohio. This is considered a Series I transitional Super 20, which were only made for about a year. This is an extraordinary vintage for the Super 20. It has a double socket neck which gives it a ton of warmth, but an absolutely stunning low range that booms when you want to push it. This sax is the rare full pearls version, all of which are still on the horn, including the mother of pearl pinky rollers. 
The sax just received a full mechanical overhaul from Eric Beach, who is one of the best in the business. He used Pisoni Pro pads for the overhaul, and rivetless domed metal resonators. The sax comes in its original case. The horn is very straight, and has had some minor dentwork performed, mainly along the bow. It's perfectly smooth and round now, and was done very well.