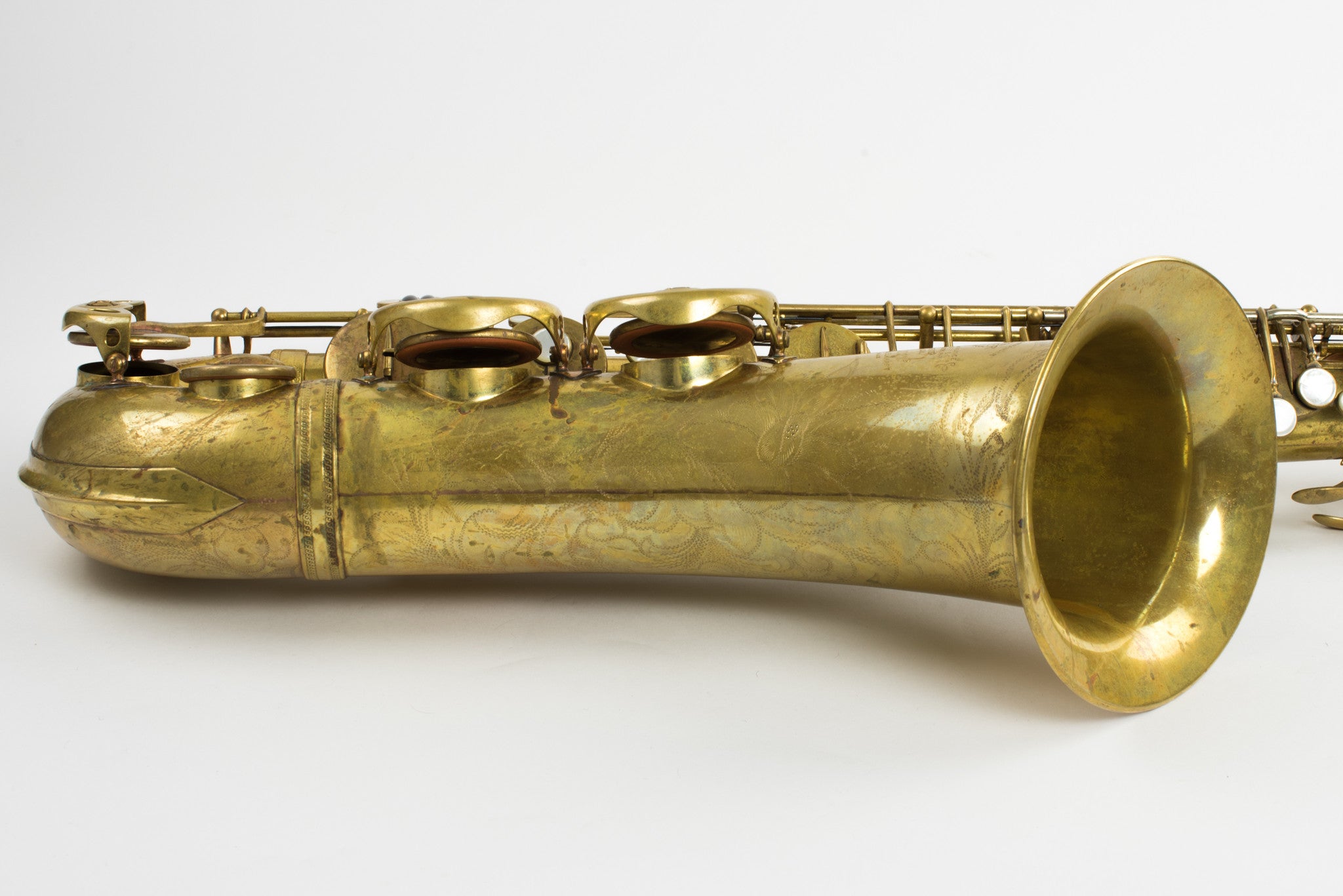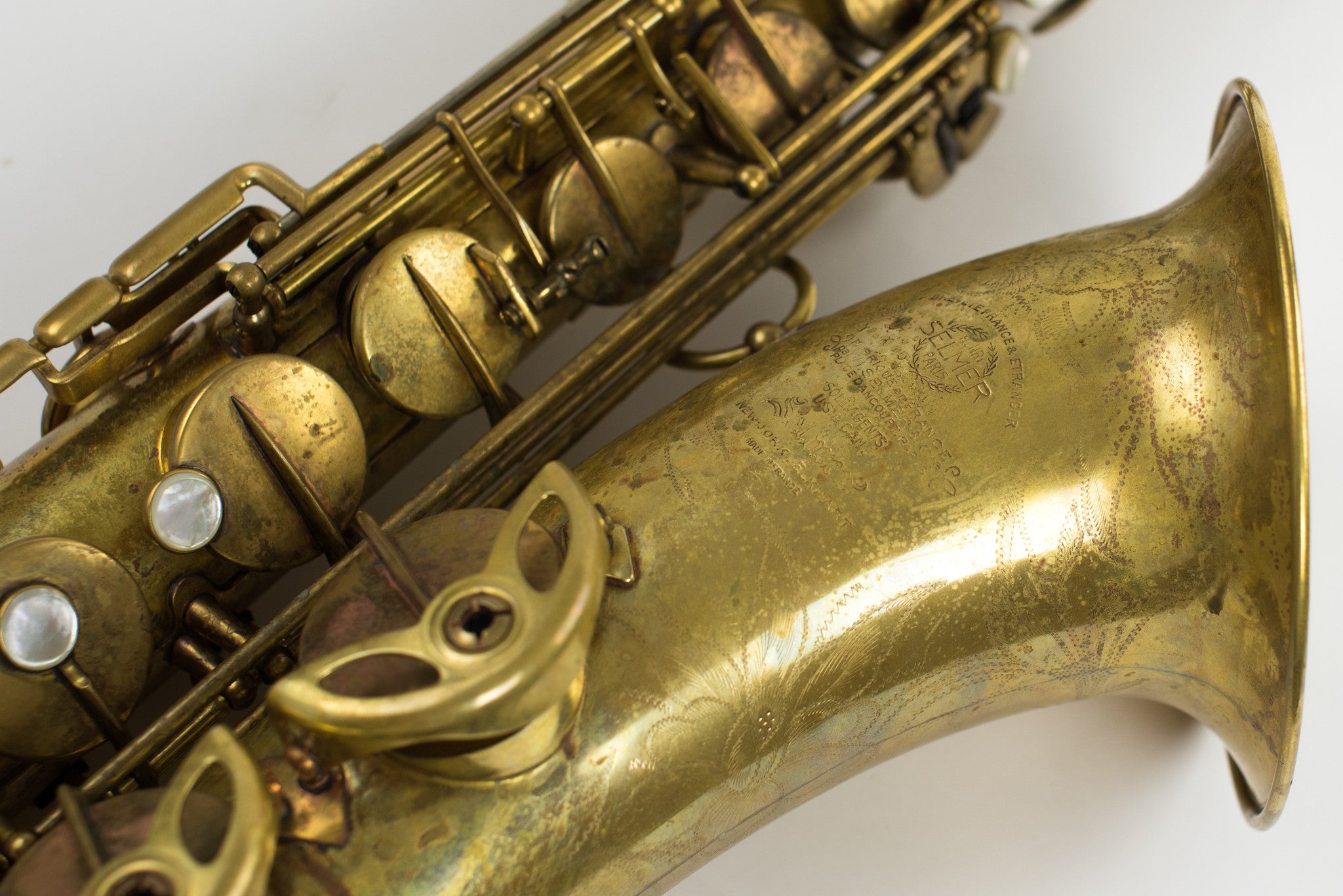 1951 45,xxx Selmer SBA Tenor Saxophone
1951 45,xxx Selmer SBA tenor saxophone. Here's a rare SBA that was owned by a local top pro. The horn was overhauled approximately 3 years ago and it still feels great. The pads are sealing perfectly and will need nothing for a long time. The horn was fitted with high end pads and Resotech resonators. I'm pretty sure that the lacquer is not original. The sax was stripped of lacquer at some point in the past, but it was done very well: the tone holes are in great condition, and the detail in the engraving is still very present. The neck is in perfect condition and original to the horn. It has never been bent down. The body tube, bell and bow are in great condition with no damage. The sax comes with a Selmer flight case in very good used condition.
This is a monster horn. It has that great SBA vibe to it. Huge yet controllable, complex sound. It sings when pushed with lots of harmonics.  Punchy and focused, yet very even and responsive in all registers. This is what a vintage Selmer sound is all about.