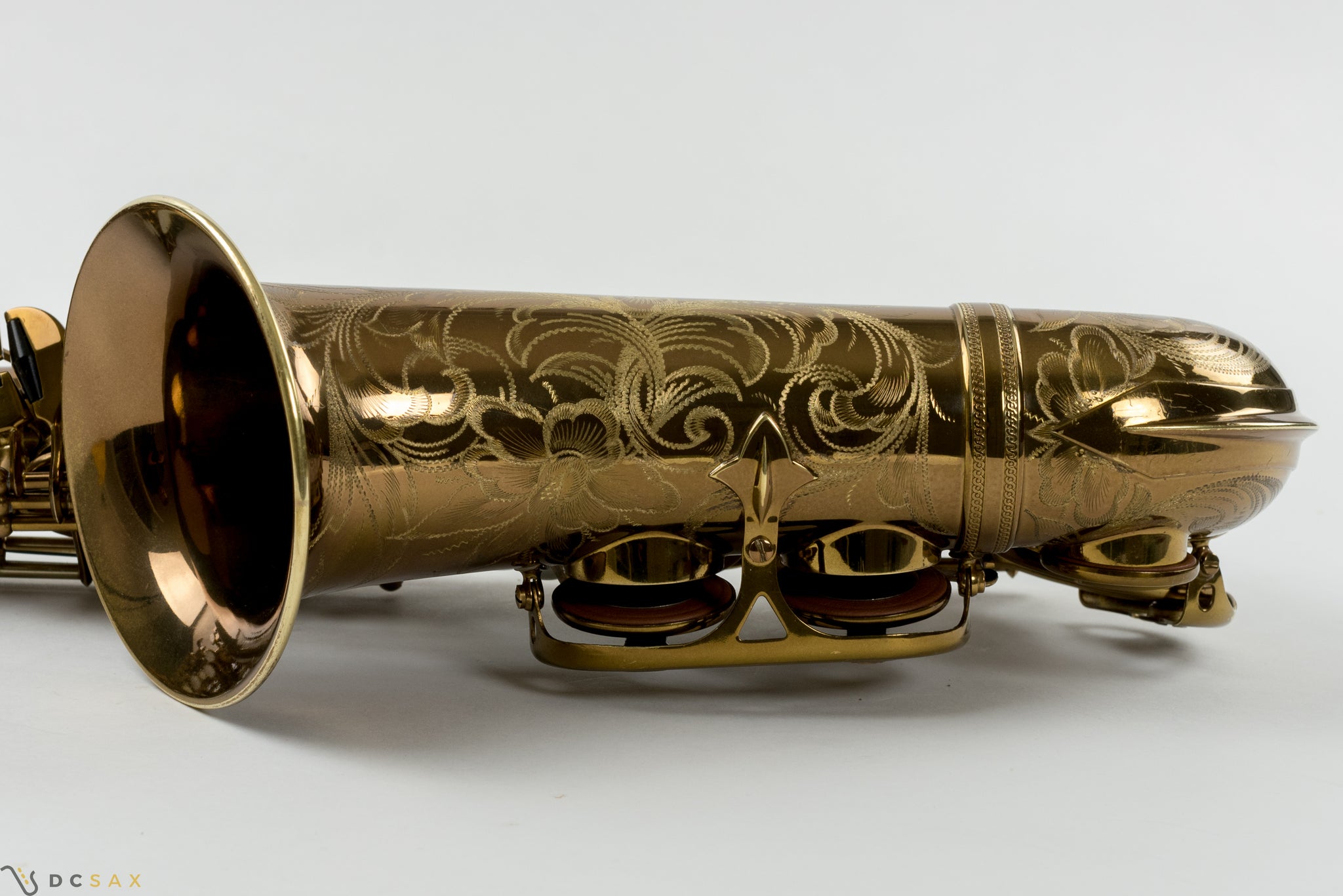 1951 46,xxx Selmer SBA Alto Saxophone, 99% Original Lacquer, Near Mint, Video
1951 46,xxx Selmer Super Balanced Action alto saxophone. Here is an incredibly well preserved, near-mint example of one of the finest saxophones Selmer ever made. This beautiful sax arrived with all of its original pads and screw in metal resonators. Eric Beach performed an overhaul, preserving all of the original metal Selmer resonators. This horn is nearly perfect, with lacquer in incredible condition. The elaborate engraving is especially striking. The sax comes in the original Chesterfield case which is also in almost perfect condition. The neck is original to the horn and has a matching serial number.
This is possibly the best alto sax I've played. The sound is sweeter and rounder than a Mark VI, and has an incredible punchiness that can beautifully shape a musical line. The tone is flexible, and absolutely sings. From a player's or collector's perspective, it's hard to top this one.