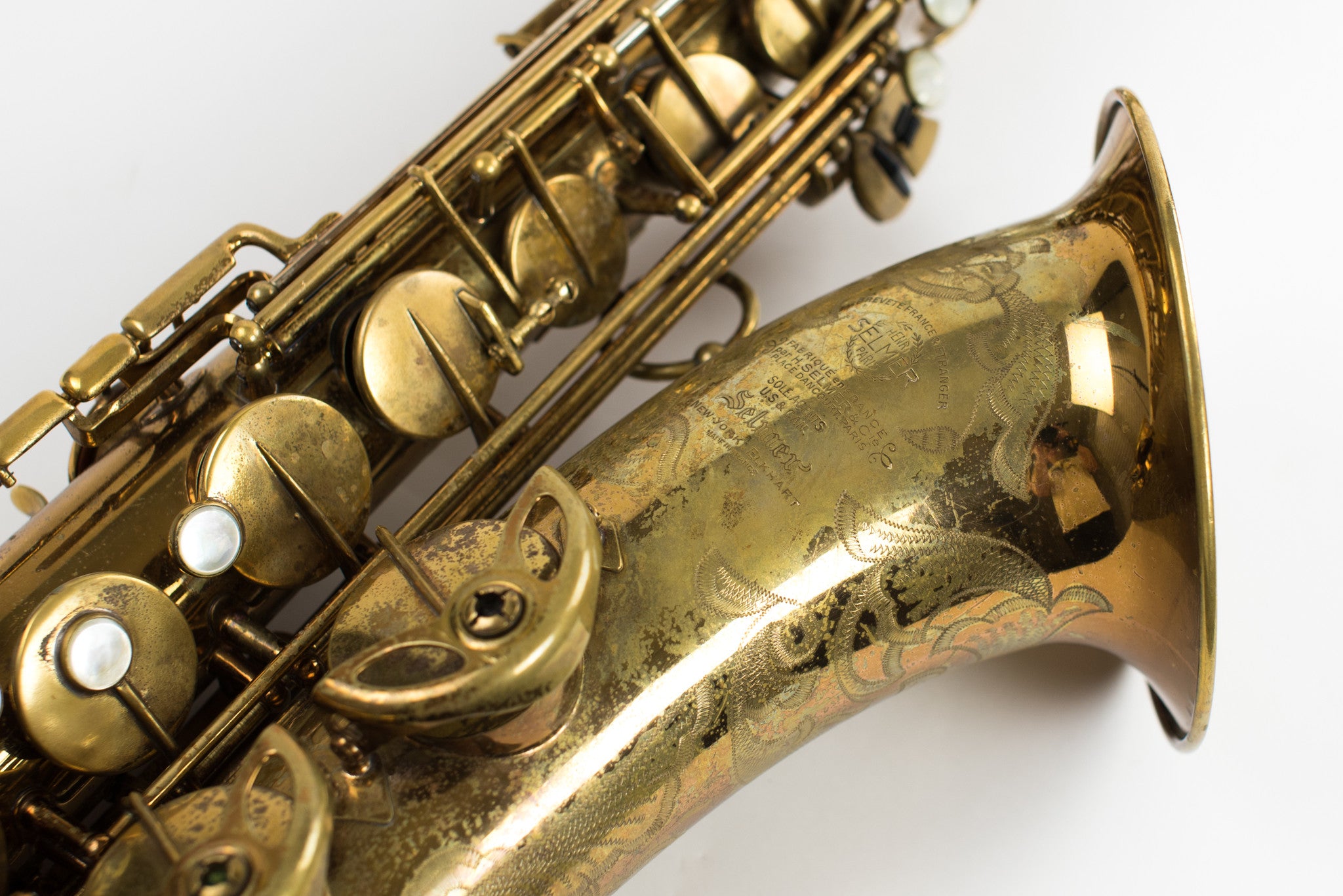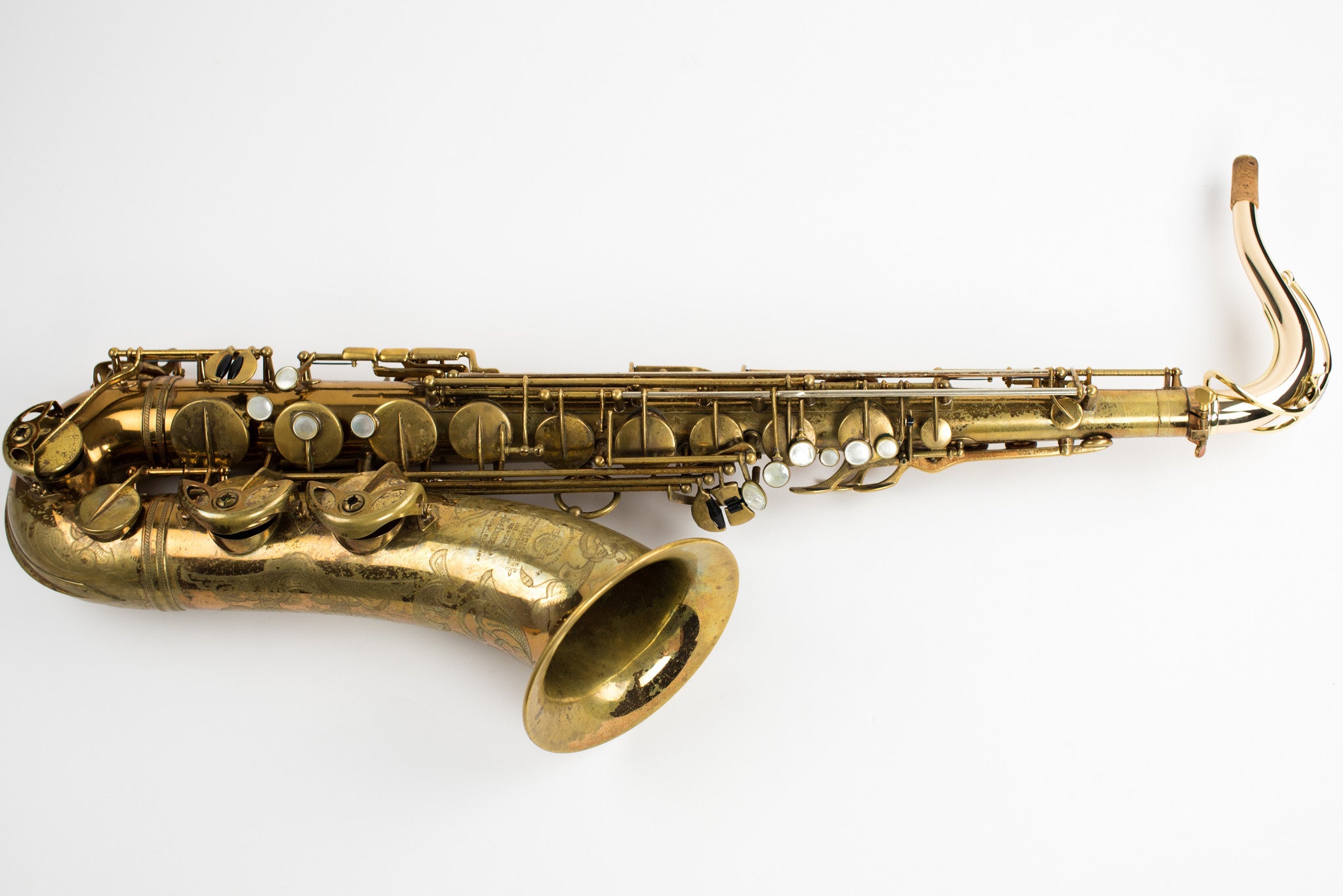 1951 47,xxx Selmer SBA tenor saxophone, original lacquer
1951 47,xxx Selmer SBA tenor saxophone with 70% original lacquer. The horn has a Tenor Madness overhaul that is still in great shape. This horn is punchy yet it has a tremendous depth and consistency through the octaves. Has a great punch when pushed. The color spectrum is down the middle and can be manipulated to the player's preference. Its very responsive and has the classic SBA voice. Hard to put down!
 
A previous owner had lacquer oversprayed on the horn to prevent further lacquer loss. From a player's perspective this is great: the horn has never been through a relacquering process. The engraving is crisp and clear and the tone holes are in perfect condition.

The neck was previously replaced with a Goldbrass Selmer neck. These are top of the line $800+ necks. These necks tend to have a bit more warmth in the sound as well as better evenness through the scale. All in all, it's a very good fit for this horn, and the sound and feeling remain undeniably like that of an SBA.