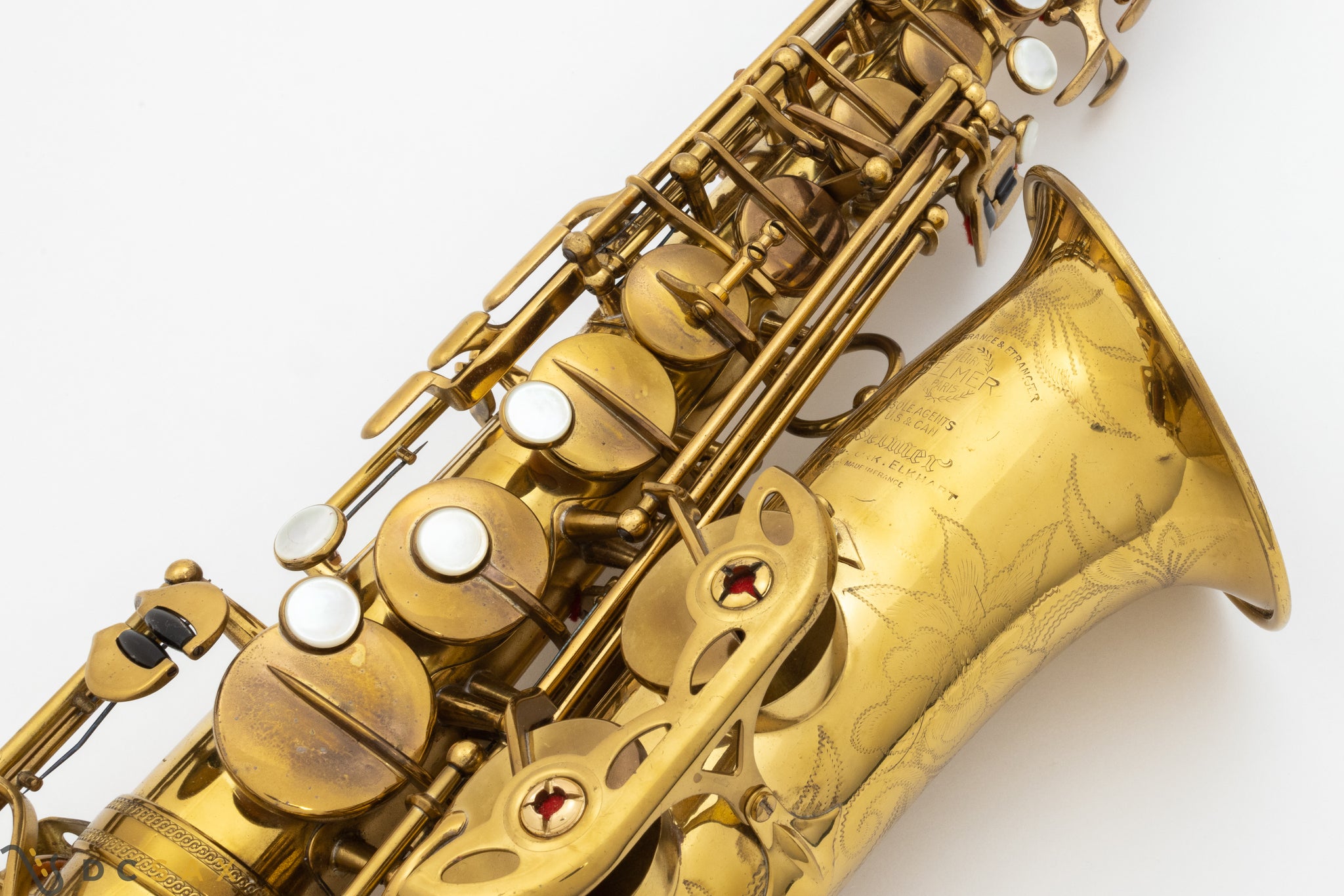 1951 48,xxx Selmer Super Balanced Action Alto Saxophone
1951 Selmer Super Balanced Action alto saxophone, s/n 48223.
 SBA altos have become as sought after as their tenor counterpart, and for good reason. These horns are just fun to play. They are super expressive and responsive. There's a sweetness to the sound that later Selmers can't capture. 
The neck is original to the horn and has a matching serial number. The lacquer is likely not original, but the engraving looks great and doesn't appear to be excessively buffed. My repairman just performed a full setup on this horn, replacing two pads, several felts and corks. The rest of the pads are on the older side and have mostly button resonators. The result is a sound that is on the darker side of the tonal spectrum. There's a velvety component to the sound that I think with the right mouthpiece, could perfectly capture the Paul Desmond vibe. The sax comes in a countoured modern case, in excellent condition.