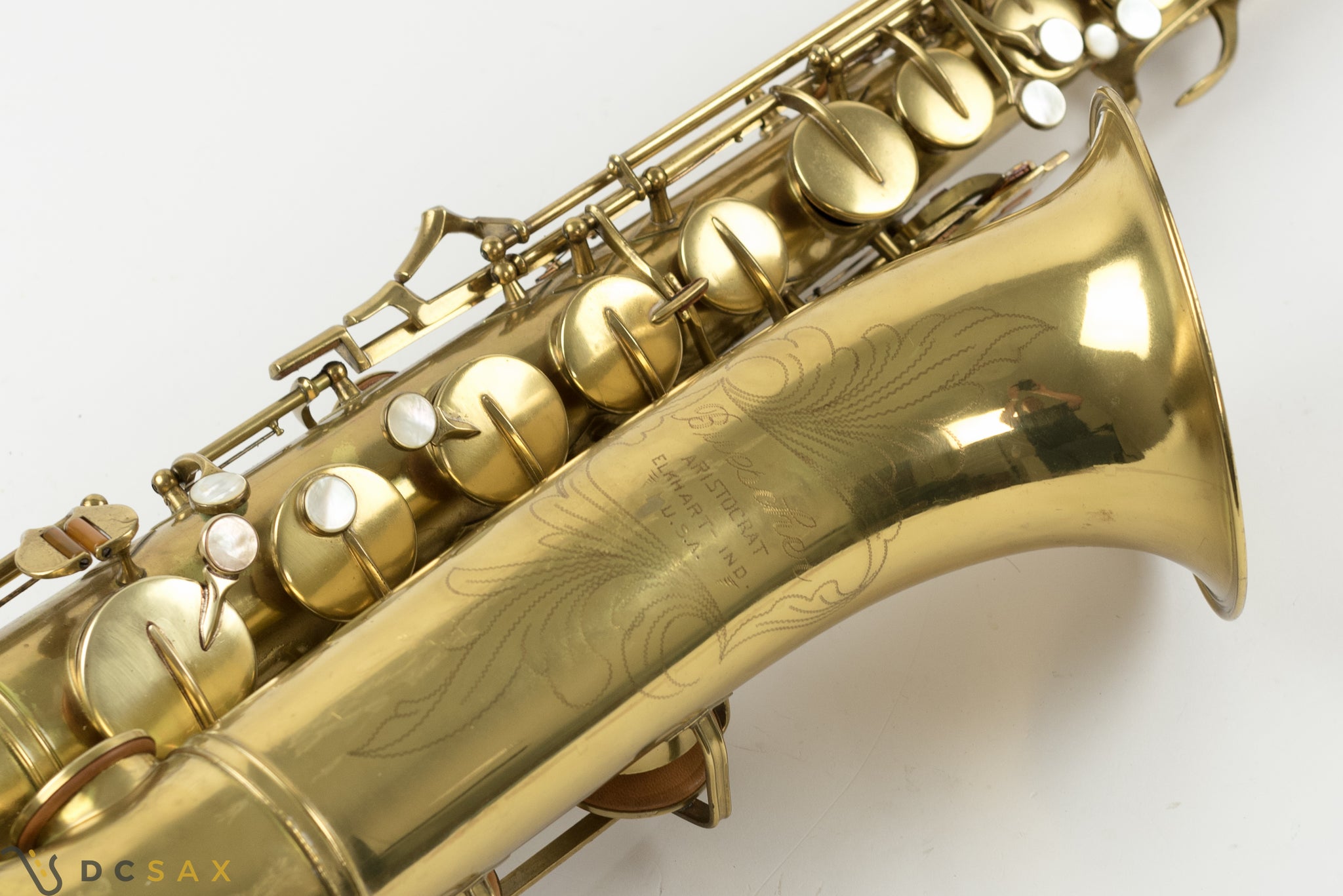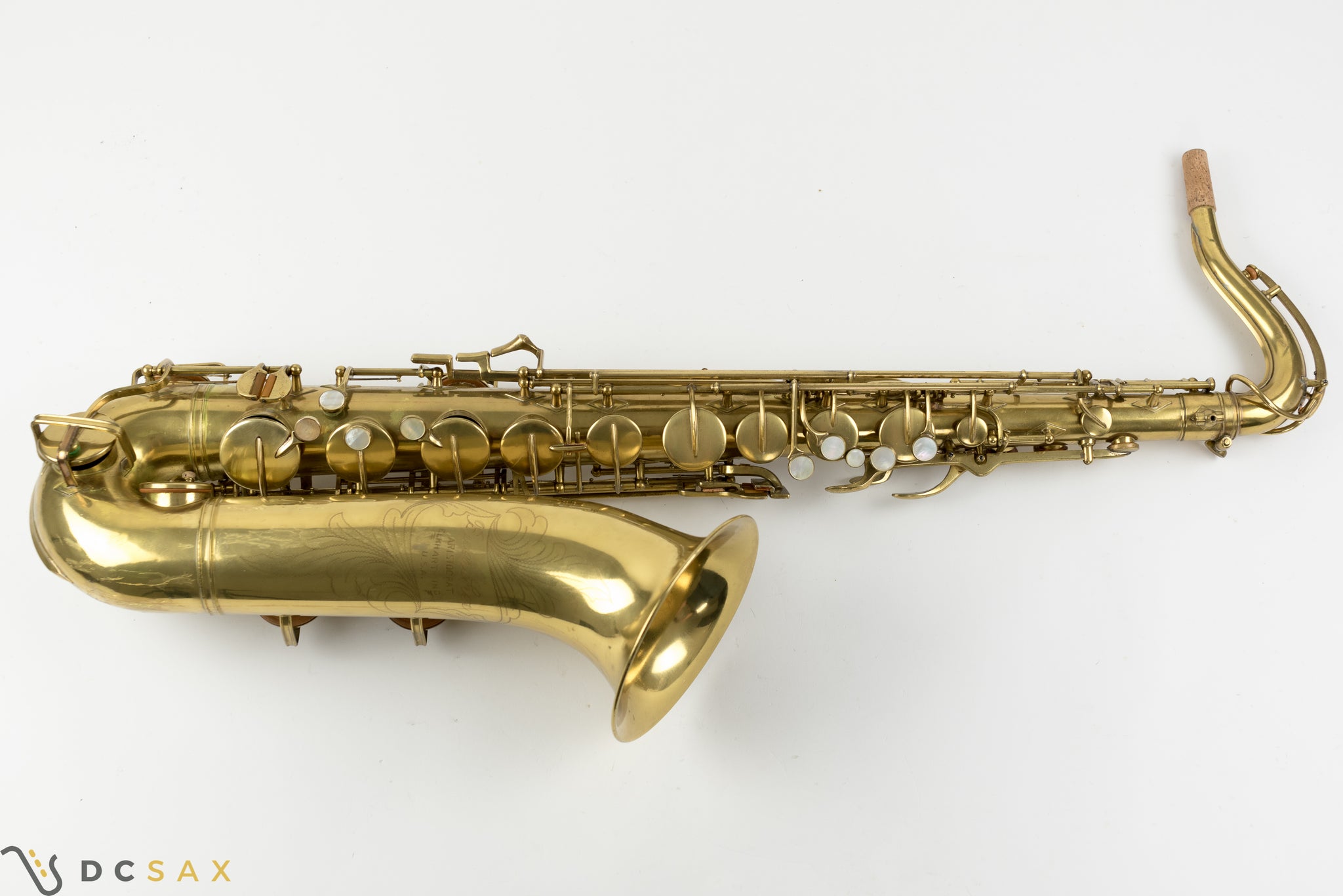 1951 Buescher Aristocrat 156 Tenor Saxophone
1951 Buescher Aristocrat tenor saxophone, s/n 339734. This is known as a Series III Post Big "B" aristocrat, and is the last model that Buescher made before the company was sold to Selmer. As such, these still have an excellent reputation for performance and build quality.

The sax was just serviced by my repairman prior to sale. It has a mix of new and older pads that are still soft and seal well. The sax has a full set of snap-in pads, original domed metal resonators, and what appears to be a full set of Norton gold springs. My tech removed a couple dings and replaced four key corks. The neck is original to the horn and had a slight pulldown on the neck and solder repairs around the top of the neck brace. There is also evidence of dentwork, mainly on the bow. The sax is playing very well and plays top to bottom with ease. The engraving is crisp and 100% present, although the lacquer appears to be not original.

 This sax has an absolutely gorgeous tone, that is on the darker side with incredible spread and richness. If you're looking for a Stan Getz vibe in your playing, I think this horn could easily get you there.