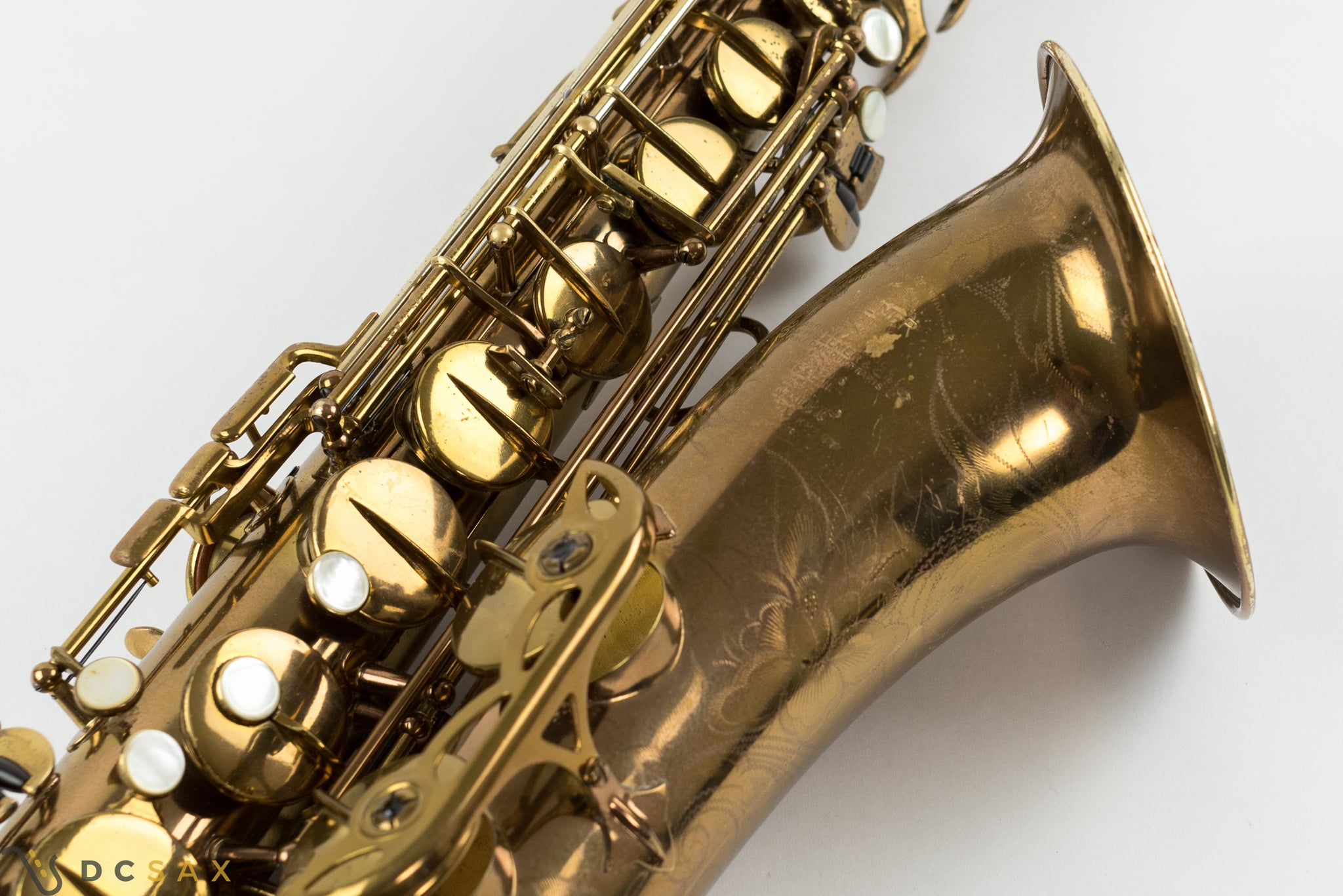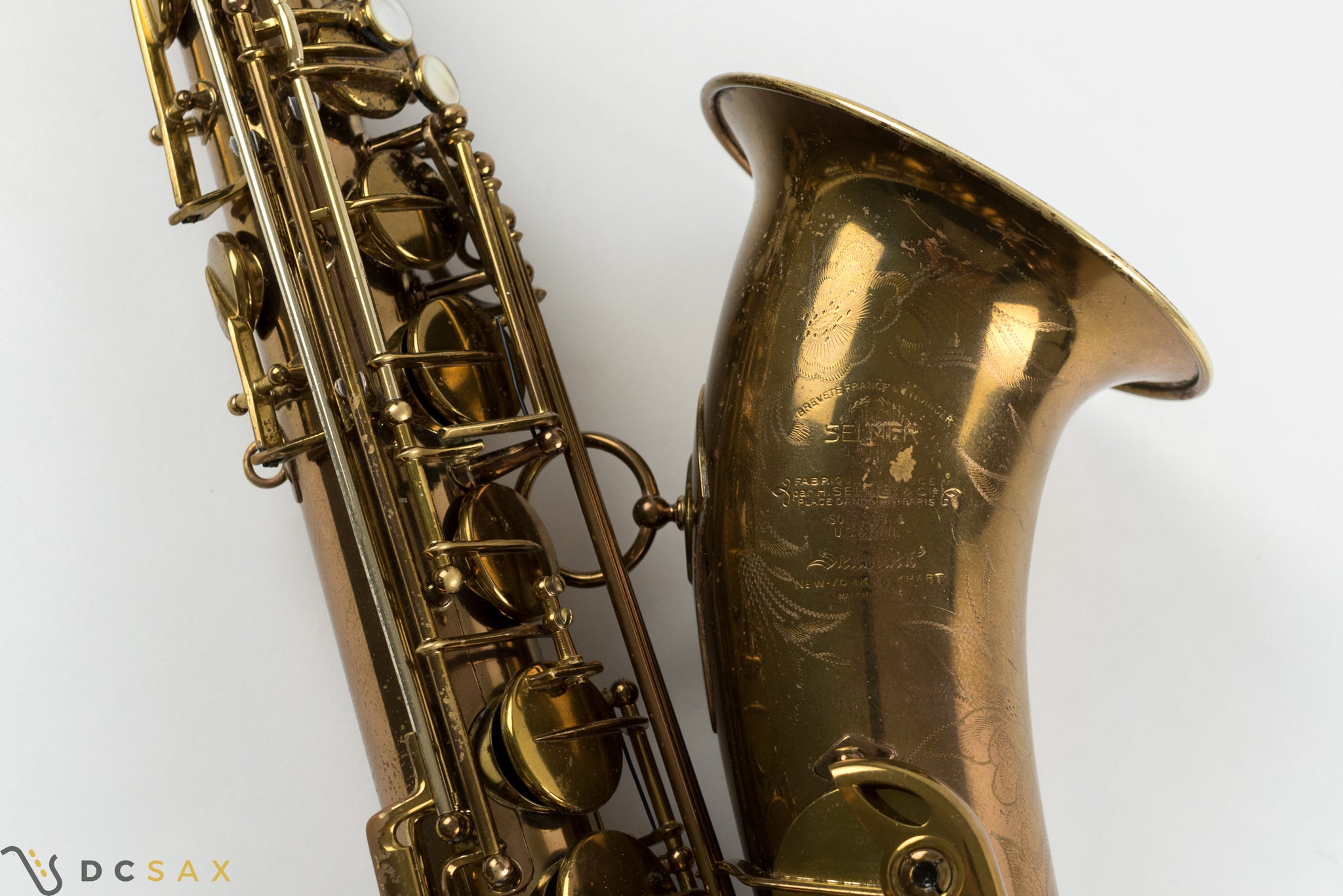 1952 49,xxx Selmer Super Balanced Action SBA Tenor Saxophone, Fresh Overhaul
1952 49,xxx Selmer Super Balanced Action (SBA) tenor saxophone. Here is a one-owner saxophone, which was recently acquired with a complimentary alto and several other instruments. The owner was a college band director, and this horn was his crown jewel. The sax appears to have been refinished, but judging on the color and type of lacquer, I would venture to guess that it was done in Elkhart at the Selmer factory. The sax is in excellent condition otherwise. The engraving is all there, the tone holes look great, and there is no significant damage to the horn. The bell flare is perfect and has never been bent down. The neck is original to the horn and is in fabulous condition, never having been bent down. The sax comes in a new/never used Bam Cabine case, which fits the horn perfectly.
The sax just received a full mechanical overhaul from Aaron Barnard, who is one of the best in the business. He uses premium parts including Pisoni Pro pads. He also used reusable TM resonators on the horn, which are very similar to what this sax originally came with. 
This is a tremendous playing SBA. As you'd expect with an overhaul of this quality, the horn feels absolutely locked in, and the horn plays from top to bottom with ease and fluidity. There are a lot of tonal colors available for exploration, but there's still a drive and intensity to the sound. A later SBA like this one tends to have a bit more precision and focus than an early SBA, but it's still a lush sounding horn overall.