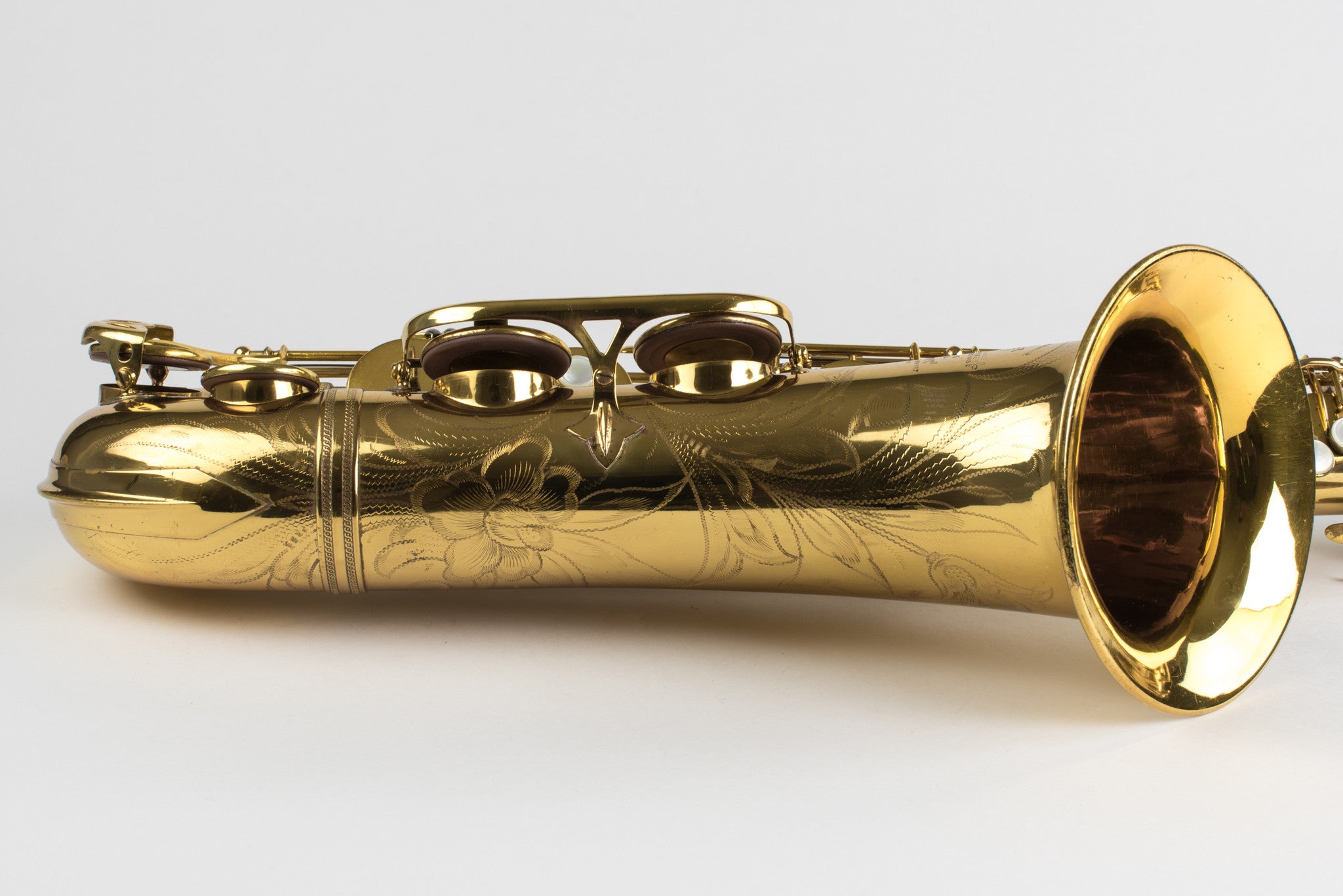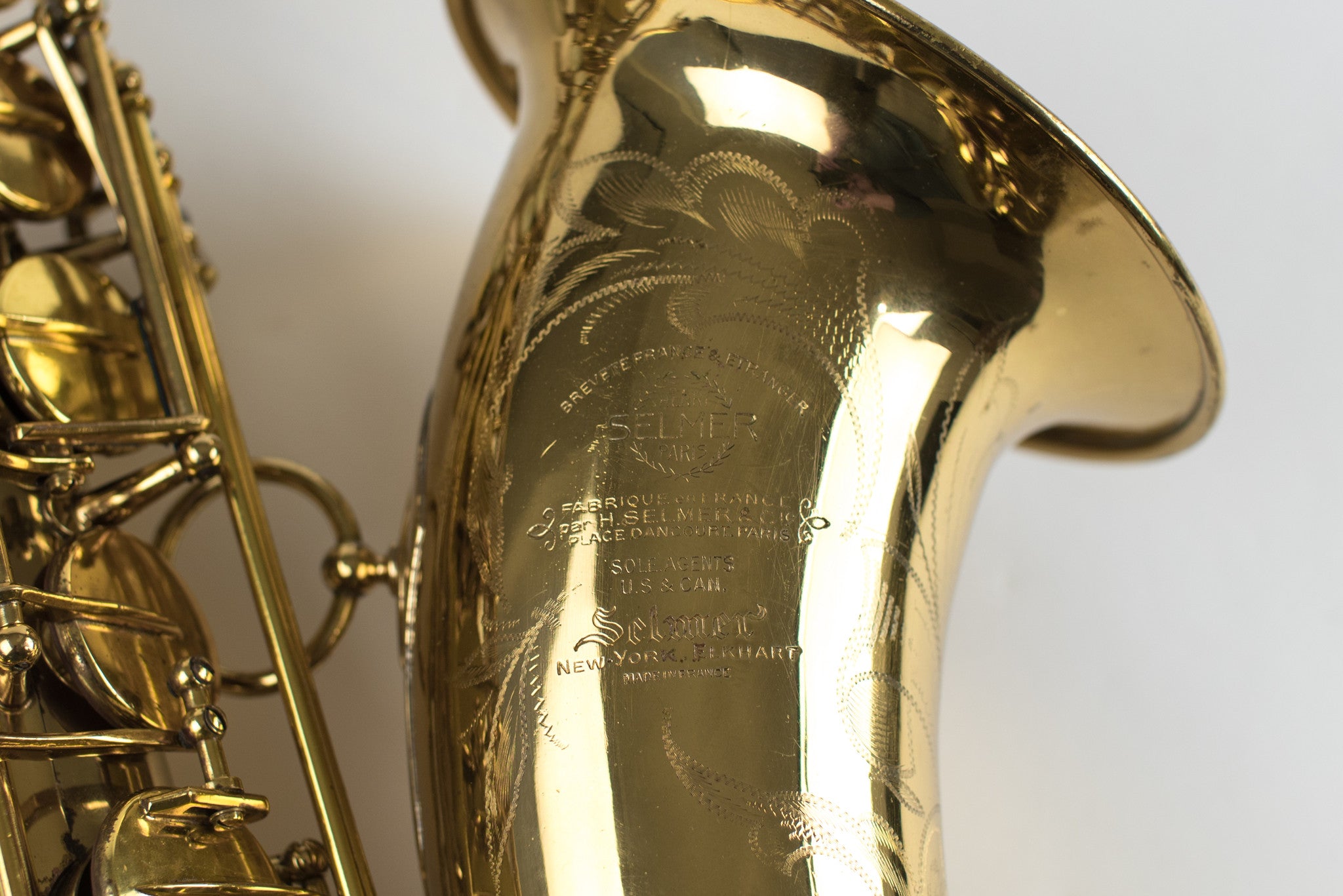 1952 50,xxx Selmer SBA Tenor Saxophone Fresh Overhaul
1952 50,xxx Selmer Super Balanced Action SBA tenor saxophone. Here is a late SBA tenor in great playing and cosmetic condition. It was recently overhauled by Kim Bock with Pisoni Pro pads and Tenor Madness resonators. As with most SBA's, the sax was relacquered at some point in its life, but whoever performed the work did so with a gentle touch. The engraving is still very clear and deep. The neck is original to the horn and has a matching s/n. Kim performed some minor neck work on the neck where it had a slight bend. He re-set the neck to the correct taper/angle. Other than a small bit of freckling on the lacquer, it's nearly impossible to tell that there was any correction made. The sax comes in a top of the line Walt Johnson case.
This is one of the nicer playing SBA's out there. It has a huge, lush and expansive tone. As you can expect with a top of the line overhaul, the keywork feels perfect, and the low notes speak effortlessly.